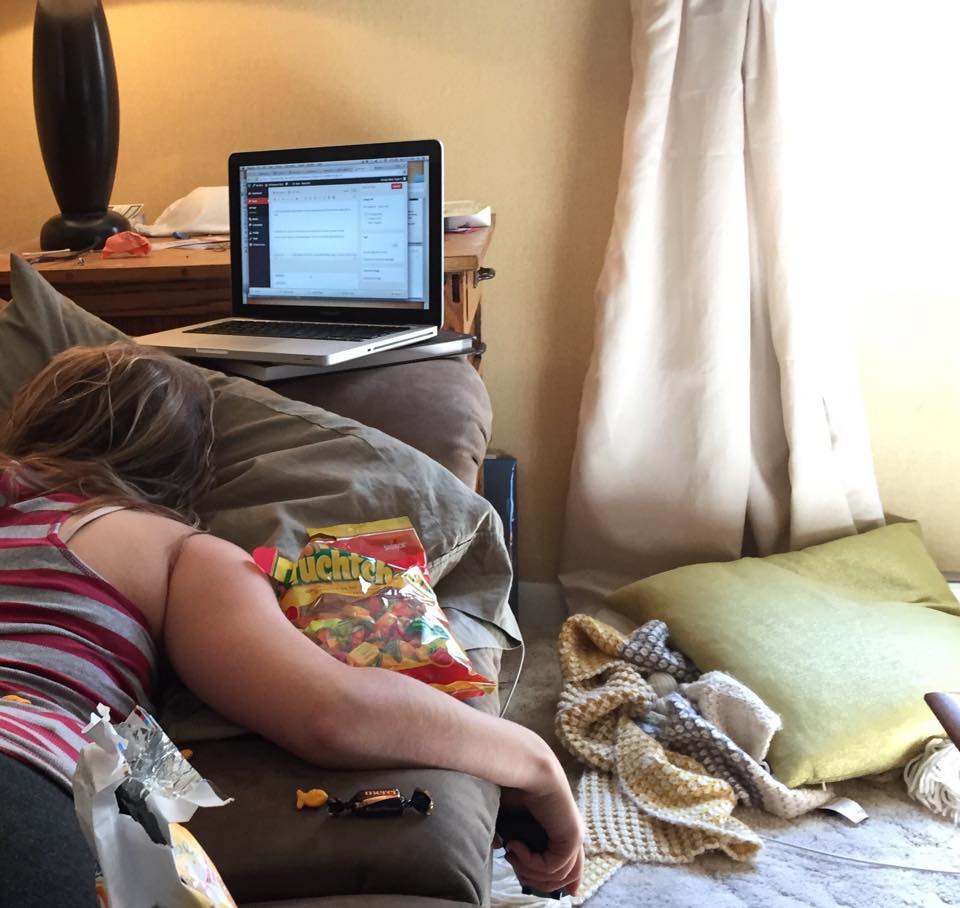 My summer break expectations: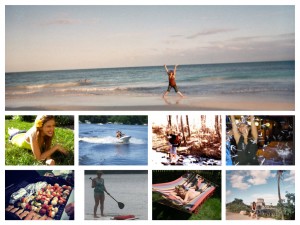 What my summer break actually looks like: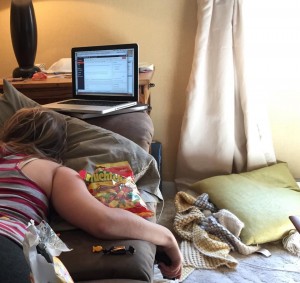 It's easy to forget when you enter college that you're an adult and summer doesn't need to be, and probably shouldn't be, a time for eating potato chips, trolling YouTube and waiting for someone to call and invite you to the beach. Instead, a great way to stay productive while also enjoying the break is with one of the many summer classes at the University of Wisconsin-Stevens Point!
Taking summer courses isn't just for nontraditional students like myself, who live near campus year-round, just take it from Kelly Krill, a UW- Stevens Point student who spends her summers back in her hometown:
"What I liked about how I did the class was that since I was in Hartford and not having to sit in a class for hours and weeks, I could make up my own schedule. Keeping up with the book was a good way for me to keep the wheels turning, while I was focused on working at a coffee shop during the summer."
So, why take summer courses?
Cheap summer living – Because many students head home for the summer, it is easy to find cheap living from sub-leasing a room near campus! Summer housing is also available on campus through Residential Living. There are numerous online classes, too, if you decide to head out of town.
Various scheduling options – You have the option of taking a class just during one four-week session and you'll still have time to go on vacation or fill your summer with classes!
A more fun, laid-back atmosphere than during the academic year – I mean, it's summer! Everyone's happier.
Graduate faster – This is the most practical reason. Taking classes in the summer can speed up your graduation date or create the opportunity to take lighter class loads during the academic year. Read about MyKala Hilgart, who graduated in three years thanks in part to her summer courses.
Avoid couch and YouTube surfing – At least for me, having a reason to  get up in the morning and get going makes heading for the beach when you're out of class at noon more likely.
Opportunity to take awesome classes – Click on the picture for a full description of one UW-Stevens Point class offered this summer that will be using Game of Thrones, The Walking Dead and other examples of pop culture to examine questions of ethics: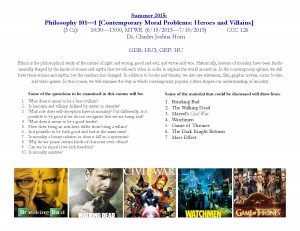 You can also get general degree requirements or major requirements out of the way with classes such as Biology 100 or Communication 101.  It's not too late to sign-up for summer classes! Check out what else is being offered on the timetable list. Make sure to select "Summer Session 2015" as the term at the top left.
After taking the picture of me on the couch, my son said, "Mom, that is so funny and so you!" Yikes. I think I'll go sign-up for another summer class, too.