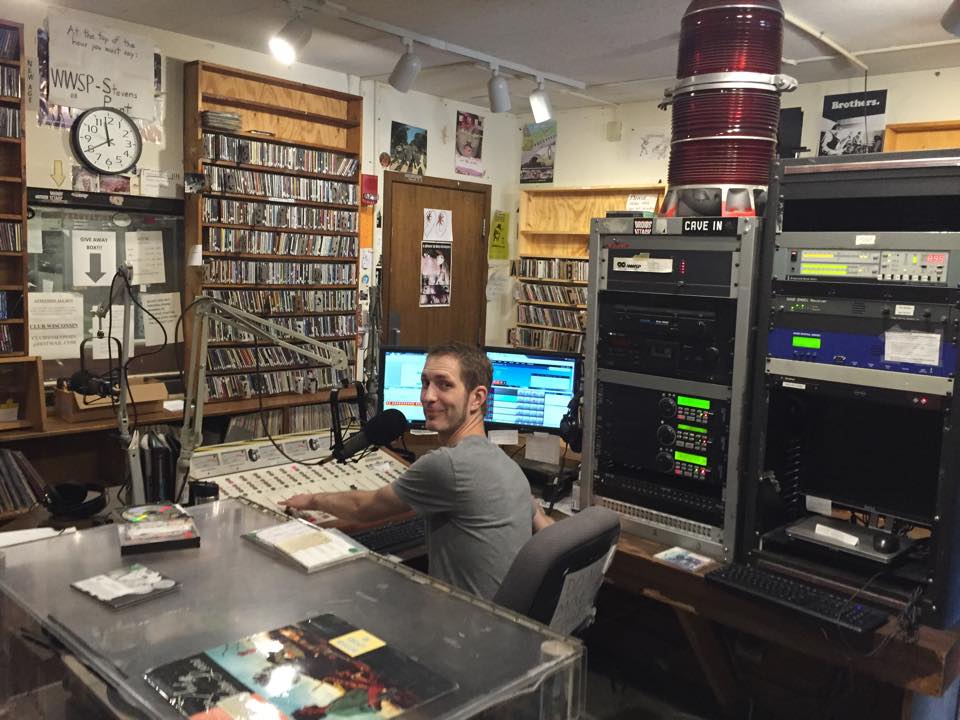 Pictured above is Jake Vanloon, one community member who began volunteering at 90FM WWSP a couple of months ago without any experience. He told me, "It was something I always wanted to try."
After my post about trying yoga I realized how much I enjoy blogging about trying new things! It's like a two-for-one: knock something off my bucket list and tell you about it. So I contacted Kyle Pieczynski, a super awesome person who is also the program director at 90FM, who suggested I either pick up a DJ shift or host a public affairs show, with free range to pick the music or topic.
OK, so on my long list of things that horrify me, one of them is sharing what kind of music I like. I know, it's a silly fear I should get over, I'll work on that another day. But music is such an emotional and personal thing and, to be honest, I have no idea what's "in" or "hip" in the music scene right now or ever. I grew up studying opera vocals and musical theater. Want to listen to the sound track to "My Fair Lady?" Didn't think so.
So, in response to suggesting that I volunteer for a shift, I promptly objected, "I'm just not cool enough to DJ."
I urge any of you who do not have an irrational fear of public displays of musical taste to go in and DJ! But I decided I better just tour the station and get the down low for now.
Here are the
Top 10 things you should know about 90FM:
Forgive my obsession with lists. I m not be a DJ, but you could call me a list jockey. My friends call me the Mental-list. In the morning I use LIST-terine and then just go baLISTic making lists … – see what I mean about my underwhelming level of "cool"?
1. Size matters
It is the largest student-run radio station in the Midwest with the most paid student employees on campus. They are live 24/7 with 40 volunteers currently, and closer to 70 volunteers during the school year.
2. At 90FM, there is so much to learn!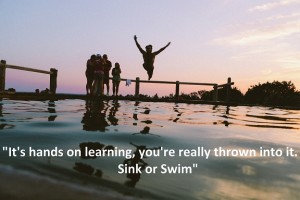 audio production – it's the perfect place to start if you want to learn how to have your own podcast
public speaking
working as a team
running a soundboard
training your ear, like how to segue in and out of songs.
entrepreneurial skills/promotions – because it's all student led, any exposure you get is from promoting yourself and your program.
They'll pretty much help with learning any technique. You'll get out of it what you put in!
3. It's a welcoming community

From the moment I walked in I was being recruited to join the 90FM team. One person would throw in a sly, "… well, you'll know more about this when you start picking up shifts" or "Did you just see her eyes light up when you said you'd consider doing a public affairs program?" or my favorite in response to my coolness concerns, "Just spend some time with the people around here and you'll learn to feel cool."
4. Everyone's invited
The station attracts an array of different personalities and styles that reflect the diversity of the university. The station has both students and community volunteers. The students who are involved come from many different majors. Although many are studying in related fields such as  communication, public relations or media studies, there are also biology and natural resource students, and many more due in part to the freedom and diversity of the programming (See number 5 for more on that.)
According to Public Relations Director Kat Taylor, this is one of the elements they are particularly proud of, she told me, "[The station] helps bring the community together."
5. This, that and their music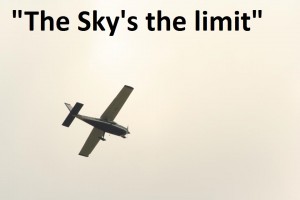 It was reiterated several times how much freedom DJs have and how open the team is. "If someone comes to us with an idea for a show, we'll help them make it happen. … The sky's the limit. We provide a bunch of freedom and opportunity." – Kyle Pieczynski
6. All That Jazz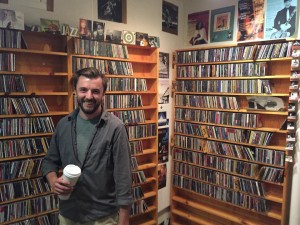 There seemed to be some debate over whether it is the largest jazz collection in the state or not, but one thing is for sure, it's tremendous.
7.  Super Rad Events
Trivia – This is the event. People come from all over for the world's largest media trivia contest. If you know anything about Point, you've heard about 90FM's trivia contest.
And more!
8. Keepin' it real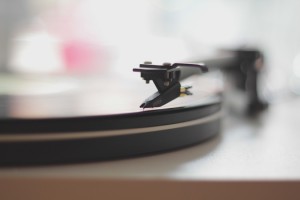 Unlike most stations that are all digital, 90FM is still playing vinyl. "There is stuff I have for the Freak Show that doesn't exist anywhere [electronically]" – Oz, community DJ and longtime member of the 90FM team
9. Unique listeners

There are at least 10 detention centers that tune in for this program. People will call in and make requests dedicated to inmates. All right, so maybe this isn't a "need to know" but it's pretty interesting.
10. Volunteering is just the beginning
The experience and skills you gain can help you with your future career. Don't believe me? Check out just a few of the 90FM alumni and click their links to see what they're up to now.
…I lied I actually have 11 reasons, but would you have read my post if I was upfront about it? That sounds like a lot of reading. But you should read because reading is great. Plato would call that a noble lie. I was just being noble, guys.
11. They love what they do

The 90FM crew were some of the most passionate people I've met. Each person was genuine, down-to-earth and clearly loved the station.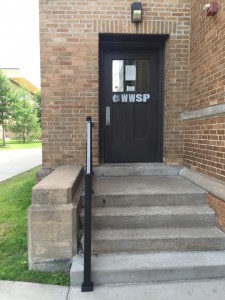 Want to get involved? 90FM wants you! Contact Kyle through the Facebook page or website, or stop in the station in the Communications Art Center next to the Dreyfus University Center.
So my fears have somewhat subsided. I still don't think I'll DJ anytime soon, but maybe a future post will be about my experience hosting a public affairs shift. Baby steps.