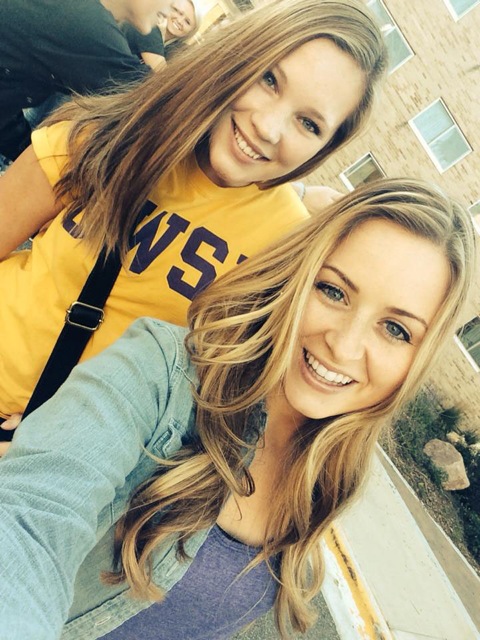 If there is one thing that most incoming students at the University of Wisconsin-Stevens Point dread, it's roommates. And it's not usually the actual roommate. It's the anxiousness we feel awaiting a roommate assignment. It's the wondering whether we will like them, hate them or maybe we will be indifferent. However, I was able to avoid a horrific roommate experience all together and it was simple.
Four years ago, I met my roommate through a Facebook page created by an incoming Pointer, like myself. It was a surreal experience that we both now refer to as a "successful catfish." She had made a post in the group stating she was looking for a roommate. I messaged her and we discussed everything from what we were excited about to what we would be studying. Without even officially meeting each other, we requested each other as roommates.
Now, the opportunity to meet a possible roommate is even easier. Newly admitted students receive an email from the Admissions Office with a link to a Facebook group soon after they're accepted. It's an opportunity to get to know other future Pointers in a trustworthy place.
When I finally met my roommate, we had admitted to looking at each other's pages while we were messaging. I had figured she would visit my profile page, which is why I took some precautions to make sure my page well-represented myself.
Here are two steps you can take to make your profile roommate ready:
Your profile picture
What do your pictures say about you? Your profile picture is the heart of your profile. Make it count! Choose a picture that well represents your interests and style. If you're an incoming student, a senior picture is a great option. Otherwise, a picture of you sporting your favorite team or participating in your favorite hobby makes for an easy conversation starter.
Delete, delete, delete!
Filter through your profile. I can't stress this enough. Who knows if a stranger may find himself or herself on your very first profile picture? You may have thought that was an awesome song five years ago, but do you really want it plastered all over your page today? This may be time consuming, but it is well worth it.
Facebook is a simple tool that can help you discover people that share common interests with you. Don't be afraid to use it to your advantage. You may just end up with a great roommate like I did.
UW-Stevens Point blogger Chloe Wiersma is a communication major with a public relations emphasis and a business administration minor from Beaver Dam, Wis.