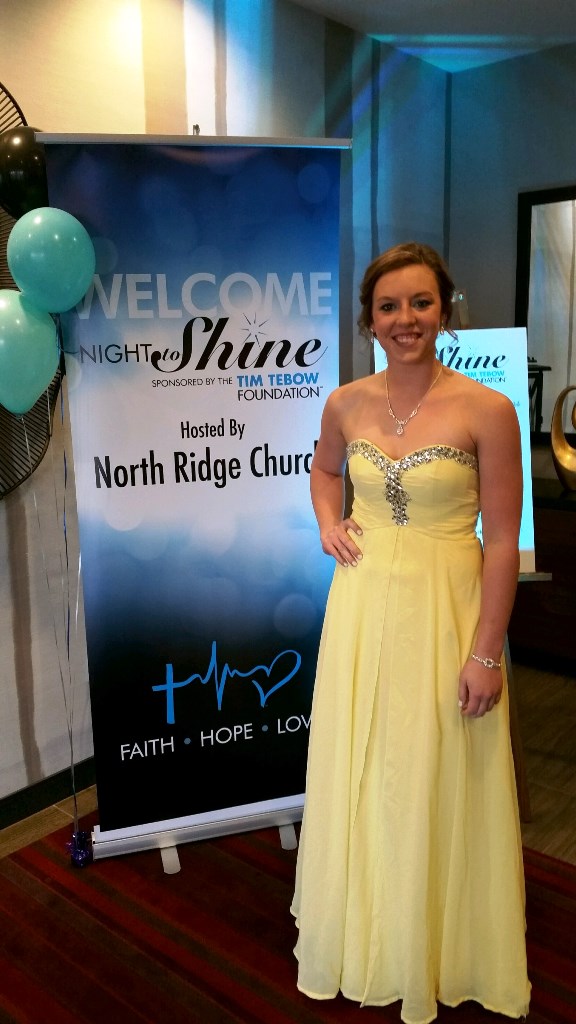 Last Friday evening, I participated in a wonderful event called Night to Shine. It is a prom night for people with special needs and it gives them an opportunity to feel extraordinary for a night. This event is amazing and shows people how much there is to be grateful for and we can do little things every day to make others happy. Our campus has many outstanding opportunities like these, that you can get involved in and here are some reasons why:
Meet new people
When I volunteered for this event, I signed up to be a guest buddy, which meant I was going to be a special needs guest's buddy for the night. When my buddy did not show up, I decided to dance with a bunch of the guests and try to make their night more enjoyable. I met a lot of amazing people and danced the night away with a special needs man named Greg, who then asked to have his picture taken with me. Different people can impact your life, so try to get to know new people and have fun.
Participate with friends
I was able to volunteer with my best friend, boyfriend, and family for this event, so it was interesting to be able to talk to one another after about our experiences. It was also fun to be able to introduce our guest buddies together and see if they knew each other or if they wanted to have blast dancing together. Volunteering with a friend can be a great time, so find something that you both enjoy and do it.
Résumé builder
Although resume building isn't the most important part of getting involved, it can really help you in the long run. A friend of mine went into an interview and the employer had volunteered at the same event he had, after that they had something to talk about and it made the interview go a lot smoother. Employers are looking for well-rounded individuals and if they see that you are involved in the community, it could be an advantage.
There are so many ways to get involved at UW-Stevens Point and there are many advantages of doing so. I think the main reason to get involved, is to make your experience on campus that much more enjoyable. Even if you join just one group or volunteer at one event, at least it will get you out there to meet new people and it is a great way to make memories of your time here. Don't sit in your dorm or at home and do nothing, get involved!
Mikayla Jankowski is a business administration major and communication minor at the University of Wisconsin-Stevens Point.