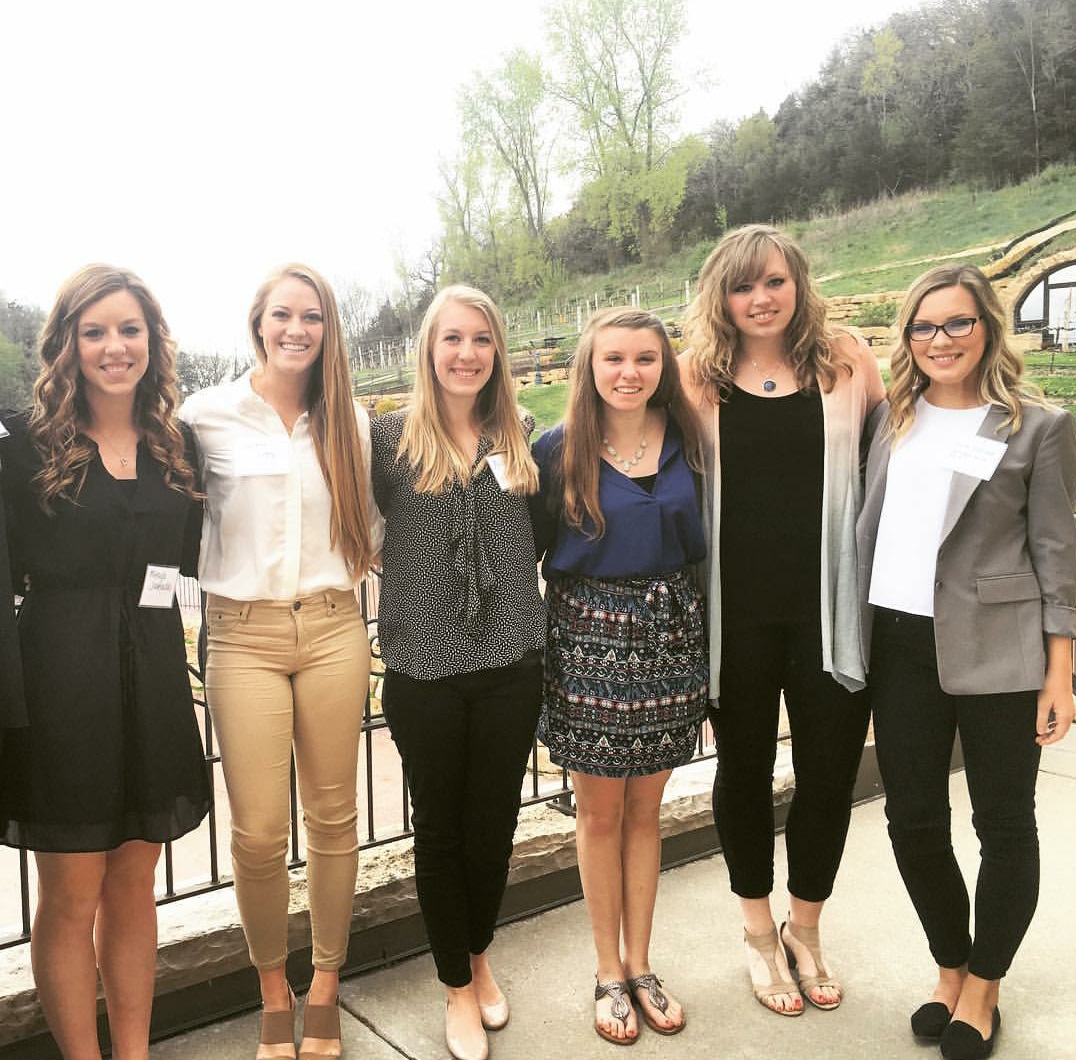 UW-Stevens Point blog writer Mikayla Jankowski (left) stands with fellow Public Relations Student Society of America members on a recent field trip.
As a student who transferred as a junior and commutes to the University of Wisconsin-Stevens Point, life on campus is a little different for me. I do not have to pack up my things and move either into the dorms or a house near campus. I was also not plugged into the groups on campus right away. Even though I live off campus, I think it is important to stay involved on campus and do things that will help in the long run. Here are some ways I do so:
PRSSA
Public Relations Student Society of America (PRSSA) is an organization I joined last semester. After transferring to UW-Stevens Point as a junior, I was not sure what groups I wanted to be involved with and what was out there for that matter. PRSSA has been a great way for me to meet people, while also learning more about public relations and so much more. I am now the co-vice president of the organization and I cannot wait to see what this year will bring. I am excited to be part of a group that is so beneficial to me in many ways.
Internships
During my first semester, a friend of mine told me about an internship at the University Relations and Communications office I found exciting. I ended up getting the assistant event coordinator position and it has been a great experience. Coming to UW-Stevens Point, I thought I wanted to be an events coordinator, but while doing this internship I have found out that it is not something I want to do full-time. I think this internship opened my eyes, but I couldn't be more grateful for this opportunity. My boss has taught me much and I have gotten to meet many great people. From this internship, I believe I have gained knowledge on time management, creativity and communication, both verbal and written.
This summer I have another internship as a social media marketer at the North Central Wisconsin Workforce Development Board. So far this internship has taught me a lot about the do's and don'ts of posting on social media. I have a lot to learn, but I am eager to gain more knowledge. It has been a lot of fun going to different companies or meetings and listening to what the company wants and trying to relay that message in a fun way to get interaction on social media.
I love the community of UW-Stevens Point and I look forward to my last year on campus. I have made some great friends in my short time here and we are already planning to play on some intramural teams to enjoy more time on campus. I chose to come to UW-Stevens Point to save money and be close to home, but it has meant so much to me.
Mikayla Jankowski is a business administration major and communication minor at the University of Wisconsin-Stevens Point.