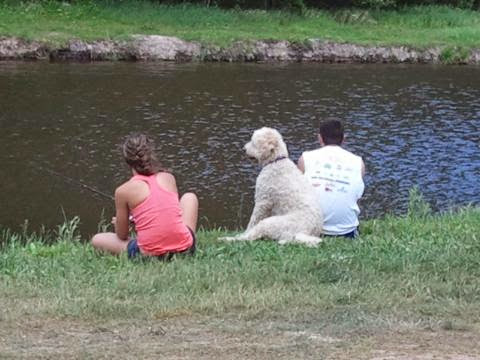 To some, Stevens Point may seem like a quiet place during the summer with nothing to do, but it will surprise you. No matter what type of activities you enjoy, there is something for you. Stevens Point is not a big, bustling town like Madison or Milwaukee, but finding things to do is not a problem.
Outdoor activities
The Wisconsin River is always a popular place in the summer. Many people take their boats on the water and enjoy fishing, water sports or relaxing. Sand bars are a popular spot for people to unwind with fellow boaters. Renting kayaks and exploring the backwaters is also another relaxing day. Because the people of Stevens Point love the water so much, they have made a game of it. Aug. 19-21, Stevens Point holds a Paddle Quest, which is where players paddle to checkpoints along the river to compete in games and challenges. Additionally, the 26-mile Green Circle Trail follows the scenic Plover and Wisconsin rivers, and passes through the towns of Whiting and Plover, connecting with more than 20 miles of additional trails.
The arts
Want to go to a movie under the stars? Pfiffner Park has free movies starting at dusk on select nights. Even better, it has free popcorn and soda, too. There are many music festivals around the state and different ones in Stevens Point, featuring a wide array of music. Big Bull Falls Blues Fest is on an island in the middle of the Wisconsin River. How cool is that? If you enjoy jazz, the Riverfront Jazz Festival is right up your alley. Many of the local fairs in the area have great music shows, too. You will just have to find which nights that the musicians you want to see are playing. Want to go to a Broadway style performance? Check out Kids from Wisconsin at the Sentry Theater on July 21. Later on in the summer, take time to appreciate creativity at Art in the Park.
If you do not know what to do in Stevens Point, you are not looking very hard because there are things happening all over and all the time. No matter what your preferences are, you will find something in this tight knit community. Get out there and enjoy yourself, meet new people, and relax!
Mikayla Jankowski is a business administration major and communication minor at the University of Wisconsin-Stevens Point.