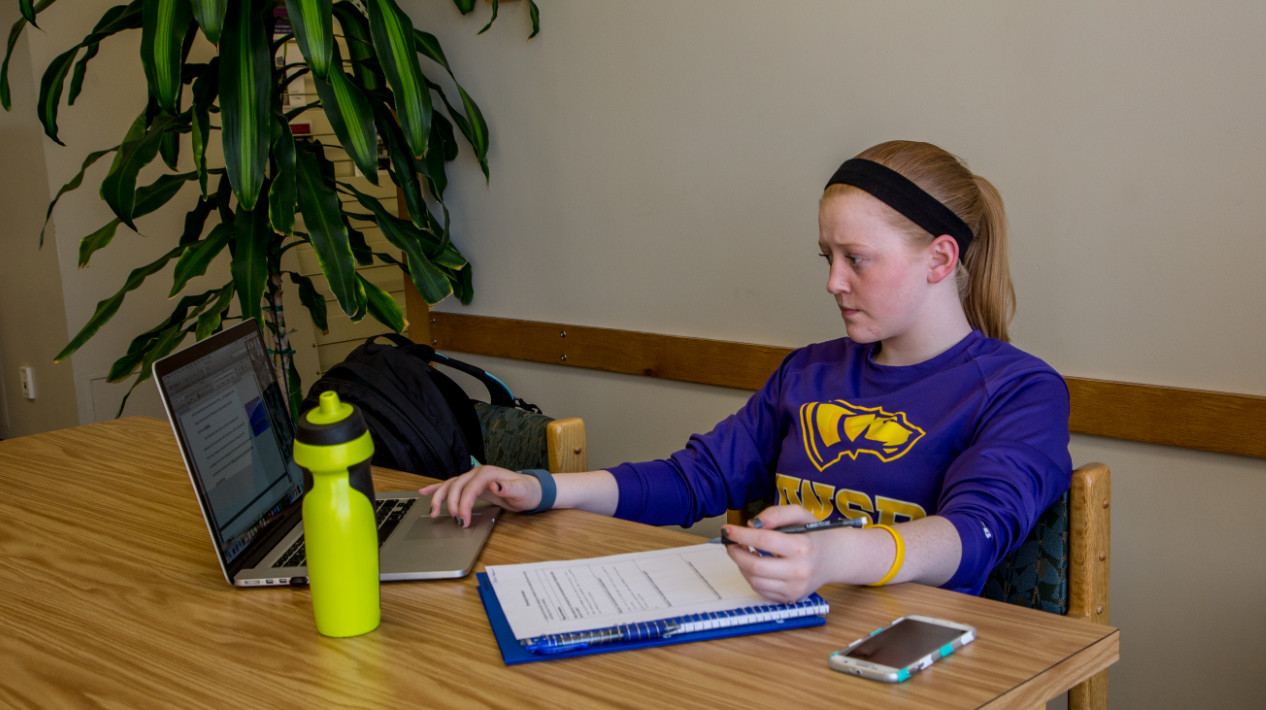 As students, we have great opportunities for new experiences and freedoms in college. We have the freedom to make our class schedules the way we wish, but many things can conflict such as work, sports and even time for lunch. Therefore, I find the opportunity to take online classes through the University of Wisconsin-Stevens Point is the ultimate freedom.
Here are three reasons why taking an online class is beneficial and some helpful advice, from experience, on how to succeed in them.
1. Taking an online class will give you the opportunity to work on your own time. This means listening to lectures, reading texts, posting discussions, taking quizzes and communicating with your professor is completely online. There are no in-person classes or meetings, and typically one assignment is due each week.
2. Online classes help you learn through a different view. Learning online may appear challenging because students think they have to do more work. In reality, I find them less challenging. You never have to worry about taking notes too fast or missing something in a lecture because it is all on the screen right in front of you. You can also access your class information at any given time. Learning online is beneficial because you have to advocate for yourself and take a new approach to your education. It is more responsibility, but more freedom to learn as you wish.
3. Online classes are perfect for the students who are trying to squeeze in extra credits. It can feel like there is not enough time in the day for every class you need to take, and they seem to be overlapping. This is when it is helpful to have many different online course options to fulfill a wide variety of general requirements, including those specific to majors. One-, two- and three-credit online courses are available, and I have taken some of each. The online options were very useful in working out a schedule with the number of credits I need.
Online classes can seem daunting because there is no one to nag you about staying on top of your work or remind you about upcoming tests. The most important piece of advice I can give is to be responsible. Print out the syllabus, fill out your planner, and check D2L every night to know deadlines and upcoming assignments. If you keep these three things in mind, it will be hard not to succeed in an online course.
"Responsibility educates." -Wendell Phillips
Alyssa Deem is a communication major from Lake in the Hills, Ill.