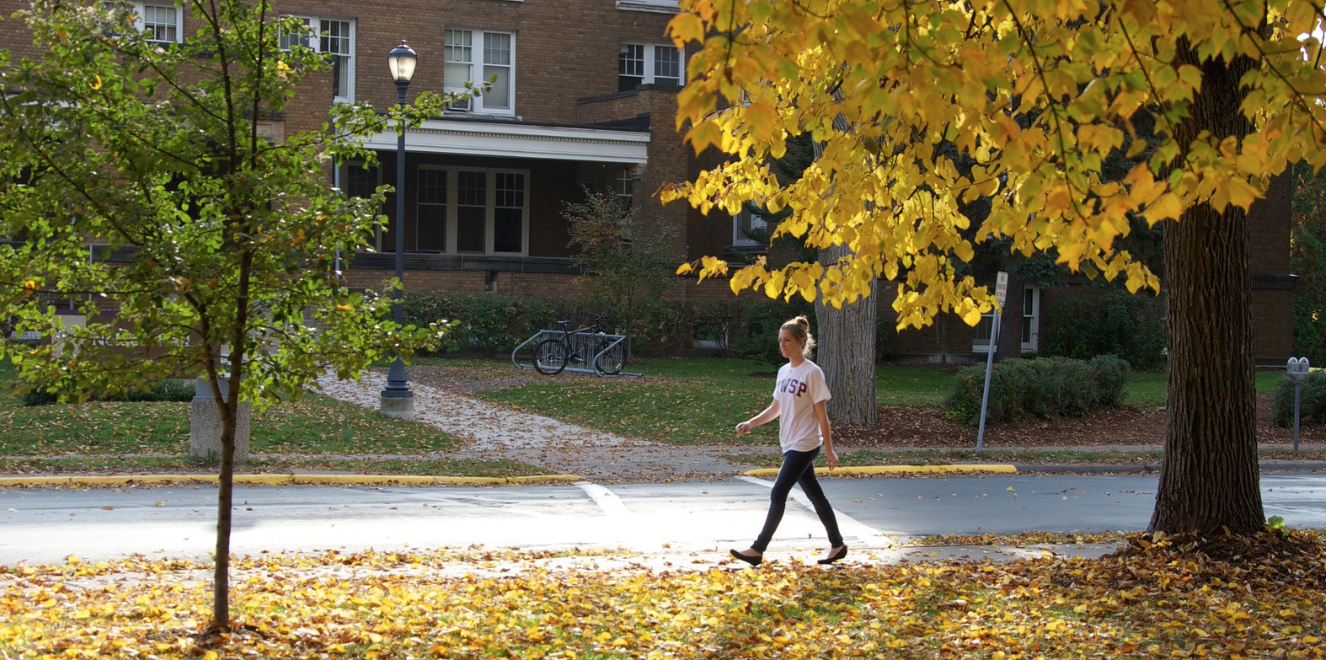 With Halloween around the corner, I wanted to explore some ways that Pointers "get spooky" and celebrate the fall season on campus. Halloween and fall festivities at college are not always the same as they are at home. No children trick-or-treat in the residence halls (although some halls do organize trick-or-treating for students!), and you are not around your family to partake in your usual fall traditions.
So how do we students get into the spooky spirit of Halloween and celebrate the fall season?
I interviewed a few UW-Stevens Point students and thought about my own experiences to provide you some ideas:
Sophomore Kelsey Feidler recommends going to a pumpkin patch. This past weekend Kelsey went with some of the girls in her sorority to a local pumpkin patch.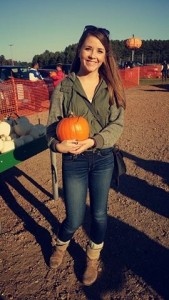 "I really liked the petting zoo," Kelsey said. "And of course you felt in the holiday mood when picking out the perfect pumpkin." Going to a pumpkin patch is a classic way to get into the fall spirit and can be just a short drive away! Do a quick search online to see what's near campus.
Junior Kerry Grande said she tried pumpkin flavored ice cream to get into the Halloween mood. There are so many different products that come out during the fall that are pumpkin flavored or tailored to fall themes. Go out there and try some!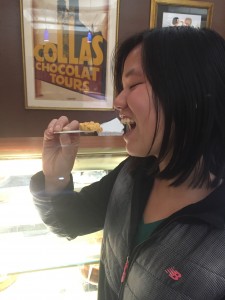 Students braver than I searched online for "the most haunted areas near Stevens Point" and took a drive out to a haunted bridge. Whether attempting to be spooked, or just show how tough you are, going to a "haunted" location can definitely get you in the Halloween spirit. Legend has it that both Old Main and Nelson Hall are haunted at UWSP!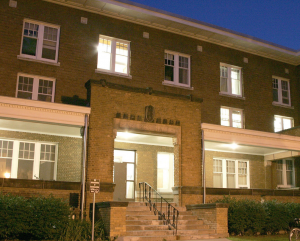 As an avid coffee drinker, I've been expanding my coffee horizons by trying every different pumpkin flavored coffee I run into. This includes the classic Pumpkin Spice Latte from Starbucks and many other shops' pumpkin creations, too! There are several coffee shops on campus offering fall-themed drinks.
What else can you do to get in the fall spirit at UWSP?
Residence hall door decorations and hall activities
Plan and DIY your Halloween costume
Haunted houses or corn mazes
Eating lots and lots of candy
Carving or painting pumpkins
Horror movies
Schmeeckle's Fall Candlelight Hike Festival on Friday, Oct. 28
Don't worry, Pointers! There is still time for you to get in the fall spirit before October ends. If you are a Halloween/fall-enthusiast like me, you can find many ways to get into the "spooky spirit" at your home away from home.