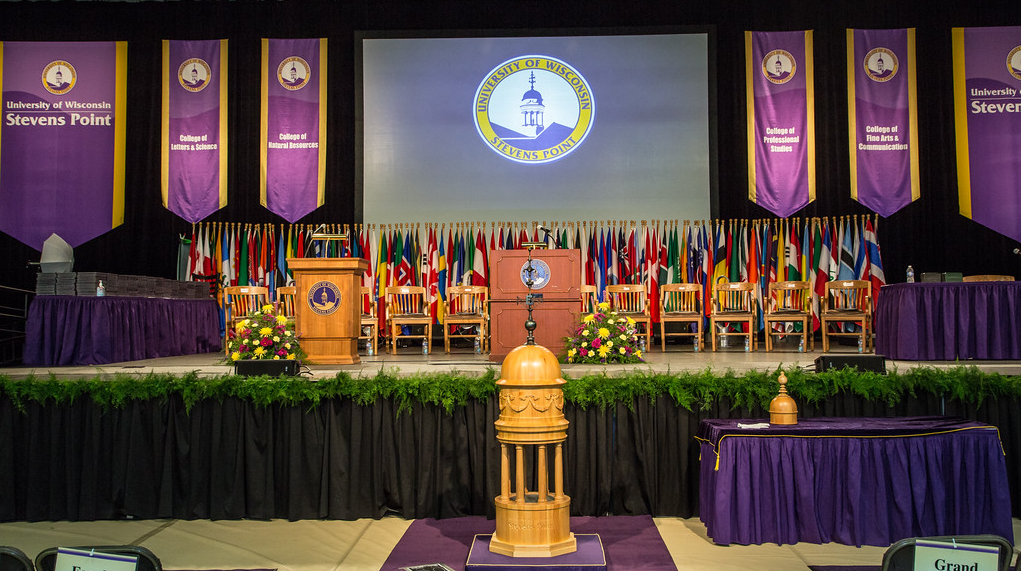 As Commencement nears, nerves and excitement start to kick in. But during this hectic time of year, it's important to remember to make sure we are staying on track. Commencement is about celebrating all your hard work over the last few years, reminiscing on the memories created and the friends you have made. Convocation marked the beginning of your journey at UW-Stevens Point and Commencement symbolizes the beginning of something new. UW-Stevens Point has prepared you for the new adventures to come, but are you prepared for Commencement?
Here are some questions to ask yourself to know if you are ready:
Are all the requirements on your Degree Progress Report fulfilled?
Check to make sure you have plus signs next to all your requirements on myPoint. To get to your Degree Progress Report, log into myPoint, go to the Academics tab and there you will find a link. If you have minus signs, it would be in your best interest to get in touch with your advisor to see what you can do, or what classes you may need to take.
Have you applied to graduate?
If you have not, go to the Office of the Registrar online to do so. After you have done so, it is important to stay up-to-date with emails, because there will be Commencement information relayed to you that way. Another important piece of information is to always make sure your home address is current, this way your diploma will be sent to the right location.
Have you RSVP'd to walk at graduation?
You may have thought you already did this when you applied to graduate, but you also have to RSVP. To do so, fill out the form on the Commencement page. After you RSVP to walk at graduation, you can pick up your cap, gown and tickets this week through Dec. 9.
Any questions about events leading up to the big day?
There are others who have had the same questions, so if you're not sure about something, check out the Frequently Asked Questions page. Also, if your questions are not answered there, don't be afraid to email commencement@uwsp.edu. You can also tweet questions to @UWSPgrad or ask questions on the UW-Stevens Point Commencement Facebook page.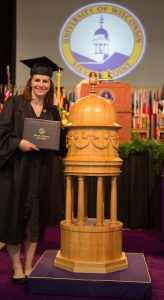 During the day of Commencement, it is exciting and hopefully stress-free. To make sure it is, completing these items in advance will help you feel more prepared. It might be a crazy time of year now with finals and projects due at the same time, but soon graduation will be here and gone.
After graduation you can still stay connected to the place you have called home for the past few years. Stay current with information and events on campus by following UW-Stevens Point Alumni on Facebook, Twitter, Instagram and even add them on Snapchat at username uwsp-alumni. UW-Stevens Point was your home and for some it may always be the place they call home. Stay connected to the place and people who helped shape who you are and who you are going to become.