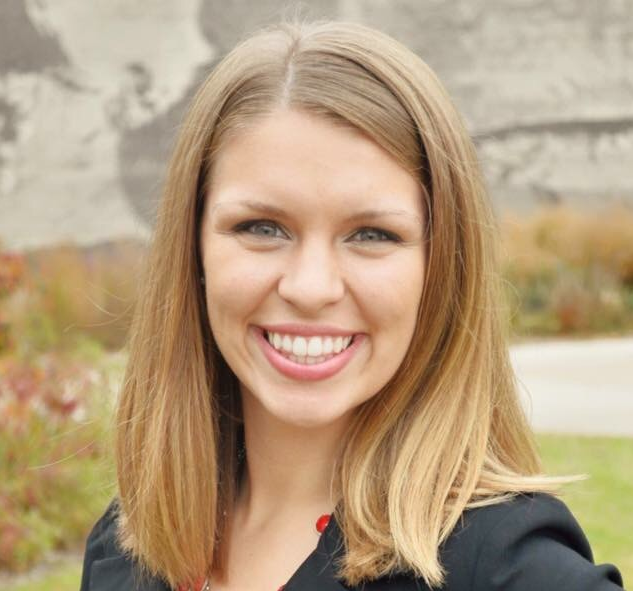 In most programs at UW-Stevens Point, some type of field experience is required to graduate. A great way to gain career experience is through an internship, and each internship experience is unique. My first post in this series features UW-Stevens Point student Samantha Maas.
Sam is a junior majoring in communication with an emphasis in public relations and a business administration minor. Sam is very active on campus and involved in the executive board for the Public Relations Student Society of America, Gamma Phi Delta and the university's student ambassador program. She's also the social media coordinator for the Student Involvement and Employment Office (SIEO). As a busy yet driven student, Sam took initiative the summer after her first year at UW-Stevens point and got an internship with the Apple Creek YMCA in Appleton, Wisconsin. Between May and August 2016, Sam spent 12 hours a week, totaling 156.25 hours, working at her internship.
Sam took on the event planning internship at the Apple Creek YMCA. Sam collaborated with the YMCA staff to create the position, which was unpaid, but she received academic credit. Most of Sam's position was dedicated to planning and executing the YMCA's 2016 10K trail race. According to Sam, this included:
Writing grant proposals
Fundraising
Collaborating with local businesses
Graphic design
Advertising
Social media promotion
Volunteer coordination
Budgeting
I sat down with Sam last week to ask her a few questions about her internship experience.
Q: How did you hear about your internship?
I took a different approach to acquiring my internship. A past employer had told me that the YMCA is always looking for help. So I contacted the Apple Creek YMCA and after talking with the staff there, I created my own internship position. My application process was very different than the traditional process – essentially just volunteer paperwork. I recommend students not be afraid to contact a place they want to work at, even if they do not have a position posted. Take the chance, the worst an organization can say is no.
Q: Is an internship required for your major?
Yes, it's required for a communication major studying public relations. But I just wanted to do this to gain experience. I wanted to gain experience especially because I am only going to school for three years. I needed to utilize my summers to build my resume.
Q: What was the biggest takeaway from your internship?
Don't underestimate yourself – the skills you already have will apply.
Q: What advice would you give someone who is interested in taking an internship?
Take three questions into account when you look for an internship:
What do you want to do?
What atmosphere do you want to work in?
What skills do you want to learn or acquire?
If you can find all three in one internship, then you should strongly consider taking it. Asking yourself these three things can help direct your search to an organization that will be able to give you the best experience for you.
Internships are important to gain experience before entering the workforce. Take your time and choose an internship that will help you meet your career goals. Stay tuned for more Internship Spotlight features coming up this semester!
If you are interested in internship opportunities or are preparing for applications and interviews, check out the resources available through SIEO and the Academic and Career Advising Centers on campus.