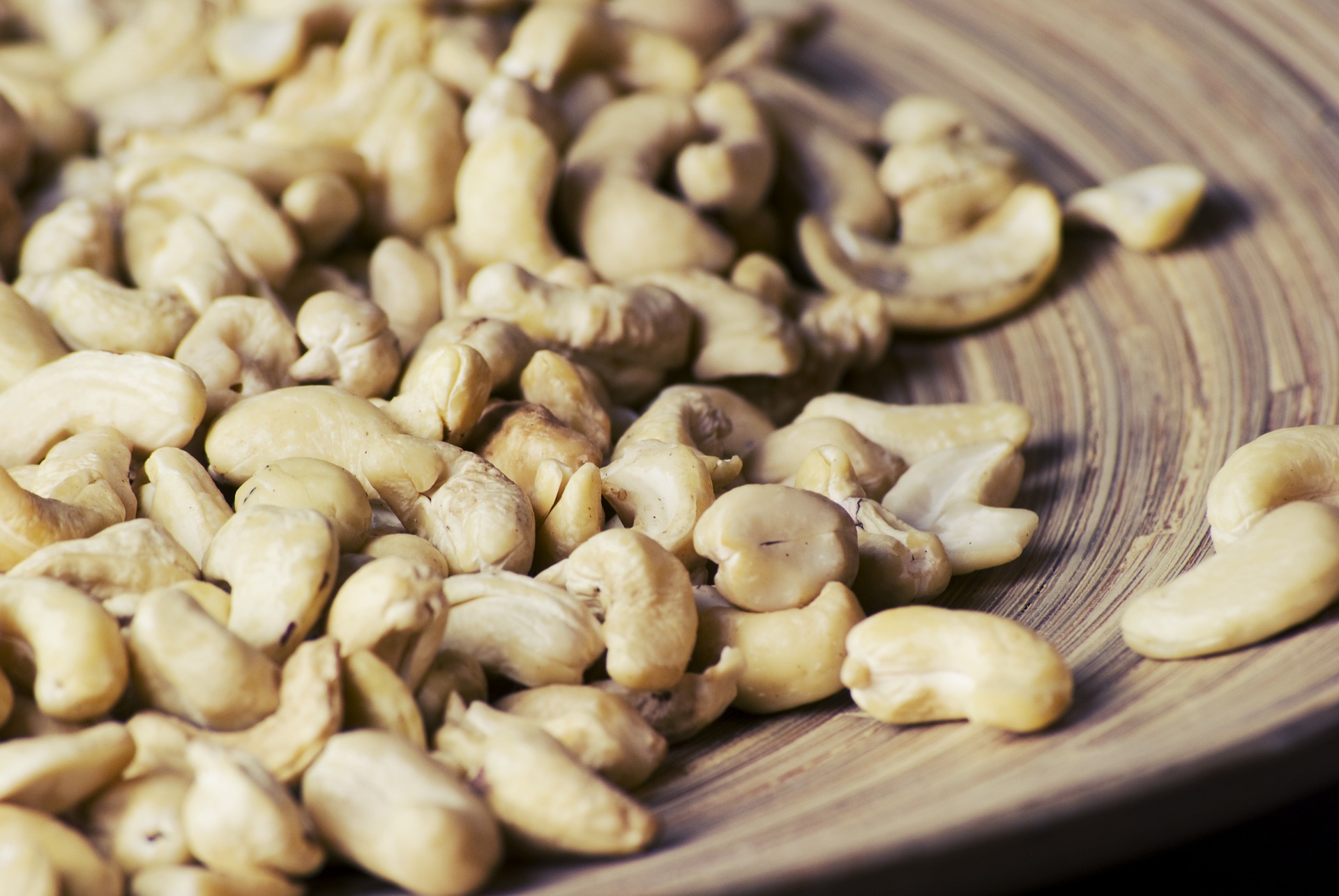 This month I'm sharing two smaller recipes with you. When it comes to being vegan, many people worry about missing out on two of their favorite condiments: sour cream and mayonnaise.
Little do most people know, a common nut can actually be used to make both of these! Cashews are a staple ingredient for vegan cooking. When they are purchased raw and unsalted, here is how you can use them:
Cashew Sour Cream
(Serving Size = 2 C.)
Ingredients:
1 C. raw, unsalted cashews

¼ C. + 2 Tbsp. lemon juice

¼ tsp. Himalayan pink salt

1 tsp. nutritional yeast

½ C. water
In order to make the perfect cashew sour cream, soak the cashews in the water overnight. Strain and rinse in the morning, then blend together until smooth. If the sour cream is too thick, simply add more water and blend until smooth.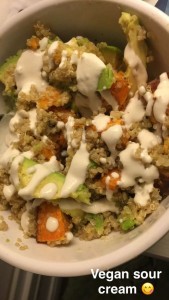 Cashew Mayonnaise
Ingredients:
1 C. raw, unsalted cashews

2 Tbsp. lemon juice

¼ C. vegetable broth

Salt to taste
After the cashews have soaked in enough water to cover them (2-4 hours, but best overnight) strain, rinse and blend together. If the mayo is too thick for your liking, add another tablespoon or two of water to thin it out. The ingredients above form the simplest base. And unlike sour cream, mayo is a much more flexible recipe because you can season it so many different ways. My favorite is making garlic mayo by simply adding:
2 garlic cloves

¼ Tbsp. Himalayan pink salt

Thyme and rosemary to taste

Both of these recipes are quite simple and easy, as long as you remember to soak the cashews the night before!
They also have a good shelf-life in the fridge because they contain no dairy, which would make them spoil faster. These recipes are fun to experiment with because you can tweak them and season to taste.
The mayo is great as a spread on sandwiches, or as a dip for veggies and crackers. The sour cream is perfect for taco bowls, enchiladas and anything else you'd use dairy sour cream for. On occasion, I even take the sour cream and mayo a step further and mix each with taco seasoning to make vegan taco dip.
Enjoy!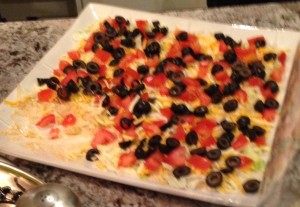 For Pointers who live on campus or have a university meal plan, don't forget to try the many vegan, vegetarian and gluten-free options offered by Dining and Summer Conferences locations across campus.