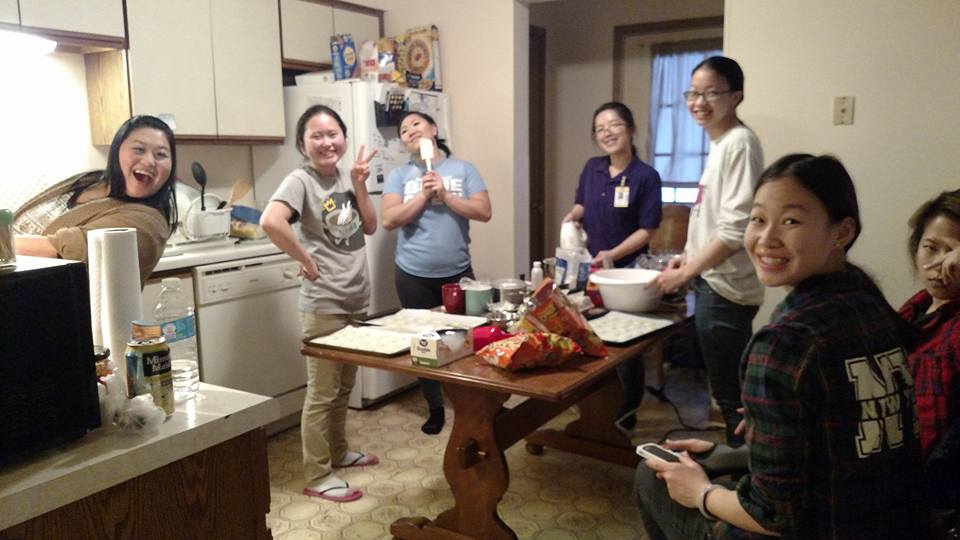 Being away from home during your birthday may feel lonely, but don't forget you have your roommate(s) around to celebrate with you! There are a lot of things you can do – you just have to be creative.
Also on a budget? Well, here are four things you could do on your birthday at little to no cost:
1. Have a movie night.
Netflix and chill out? Why not, you deserve it! Staying in and watching a movie with your roommates and friends could be the most relaxing way to spend your birthday. It's free (minus your monthly subscription) and fun for everyone. Don't have a TV in your room? That's totally fine, too! You and a group of friends can go to the basement of your residence hall and watch a movie there. If you haven't made it to the basement area of your hall yet this semester, there are pool tables, a lounge area with a TV and snack machines, if you're in the mood to munch. Don't forget the pizza and soda! What would a birthday party be without pizza? And, if you want to venture out of the halls across campus, don't forget to check out the free movies offered by Centertainment Productions in the Dreyfus University Center Theater each week.
2. Hang at the Brewhaus.
You don't need to be 21 or older to go to the Brewhaus. You can go there to hang out with friends, play board games, pool, darts and foosball – all free! The Brewhaus also hosts performances and open mic nights in its comfortable atmosphere.
3. Play games.
If you have a gaming system in your room, then challenge roommates and friends! Or, explore campus with a scavenger hunt across campus with your friends. Create a list of things to find or do – then ready, set, go!
4. Make baked goods.
You can go to Lower Debot and buy ingredients to make your own birthday cake. Baking a cake with friends is a fun bonding experience and you can decorate your cake anyway you want! You can use your meal swipes to buy snacks and candy for your cake, too. Stop by the front desk in your residence hall to check out kitchen items for baking, and you'll be set.
Thinking about heading off campus for your birthday dinner, but no car? No problem, there's the campus cab, which is free of charge! Don't forget to utilize the city buses, too. You just need to show your UWSP Pointer ID and you'll be granted access.
Lastly and most importantly, enjoy your birthday and enjoy it with others. With a little creativity, you have plenty of options on campus for how to celebrate your birthday away from home.