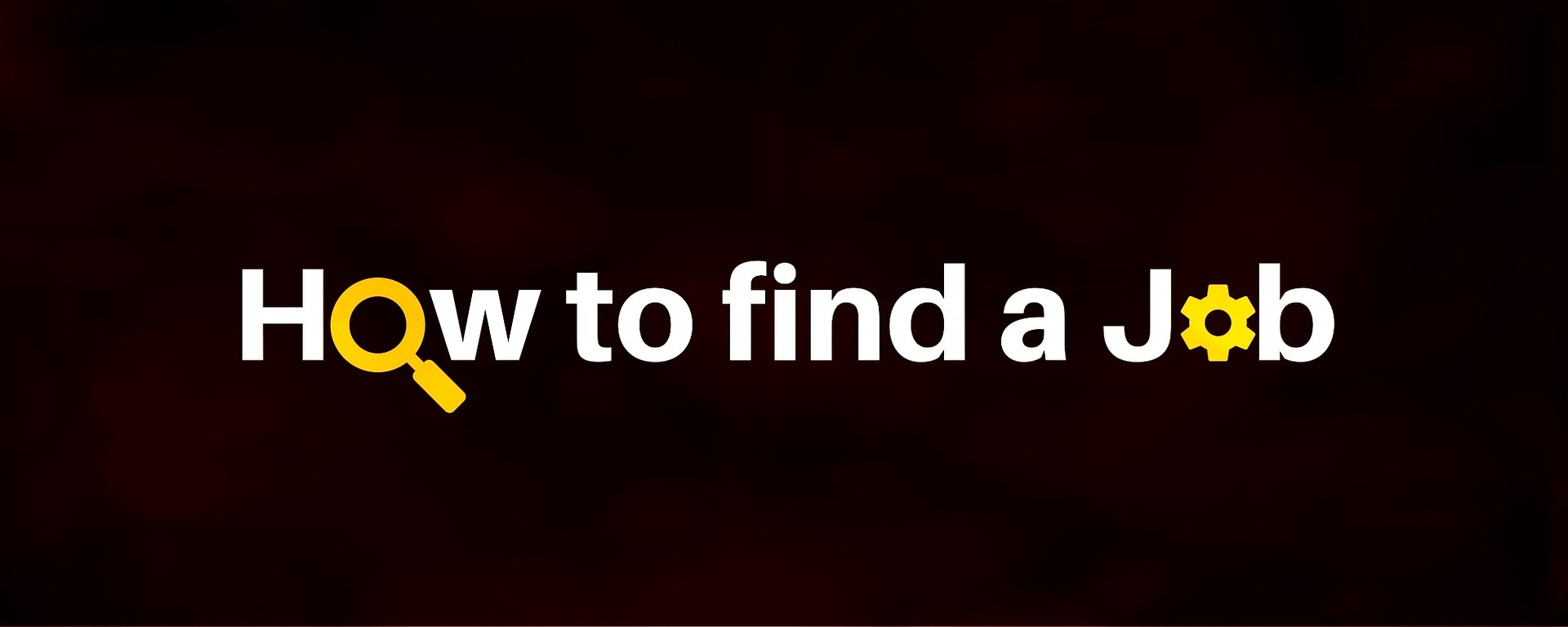 Need a job over winter break or for the spring semester? You can use Quest to help guide you in finding jobs on campus, off campus, or around the Stevens Point-Plover area!
UW-Stevens Point students can access the Quest job search tool through myPoint or directly through the Campus Activities and Student Engagement site.
Just log in with your university email and password! 
Finding Quest on the CASE site: 
Locate Quest in the left side navigation, click the dropdown and log in as a student. Easy!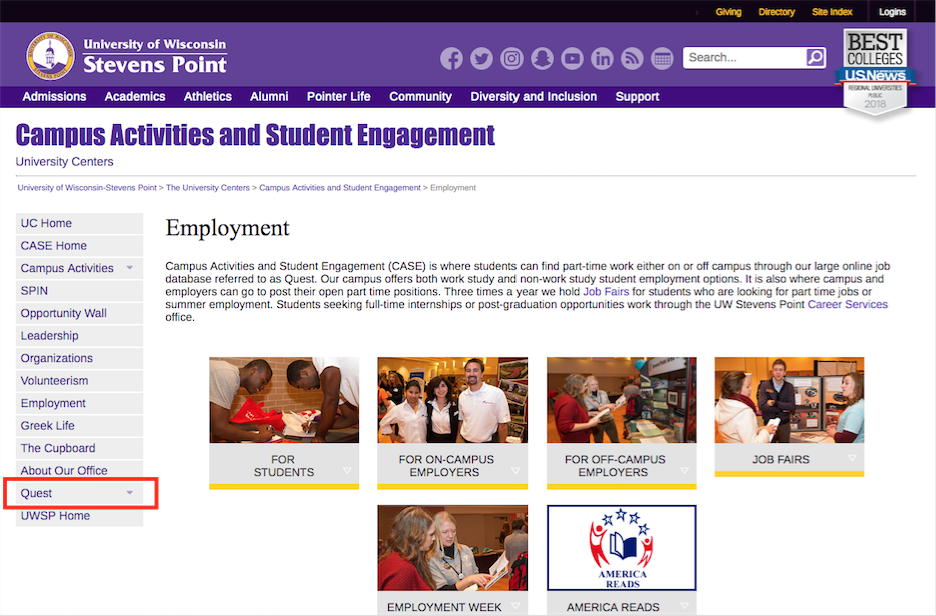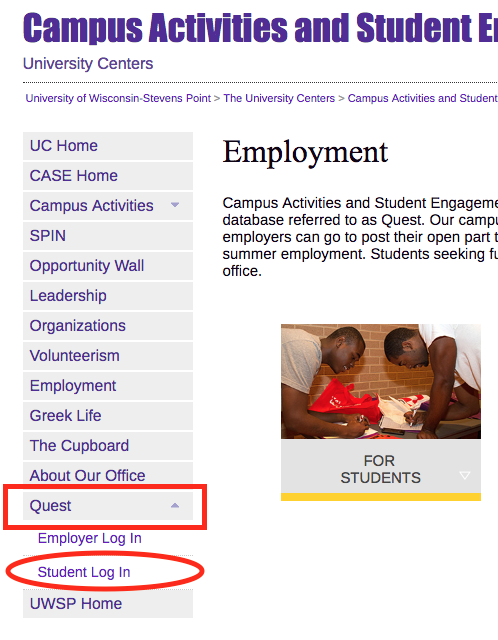 For students with access to myPoint, here's where to locate Quest:
Sign into your myPoint account and click on the Finance tab. You'll then click on Search for Jobs (Part-Time, Summer, Work-Study) under Student Jobs & Opportunities.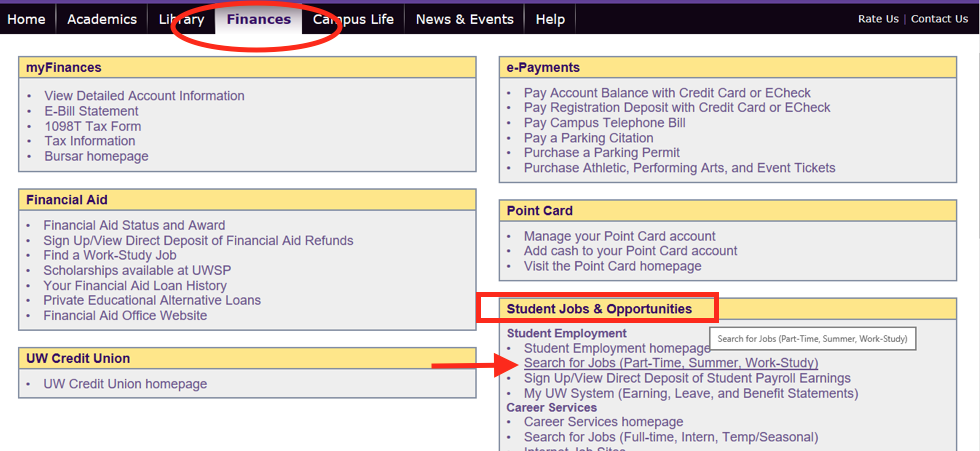 Questing 101
After clicking the link above through myPoint or simply logging in through the CASE site, you should see this screen. You can click on Profile and enter your information if you want to. Next, click on the Job Search button to lead you to the next page.

After that, you'll be led to this page where you can fill out what you're interested in. As seen below, you have the option to find a job as close to campus as possible or further from campus. In the category area, you can find what types of jobs interest you – such as business, arts, summer term, etc.
As an example, I chose On Campus for my location and Retail/Sales for the category and then clicked Search to lead me to the next page.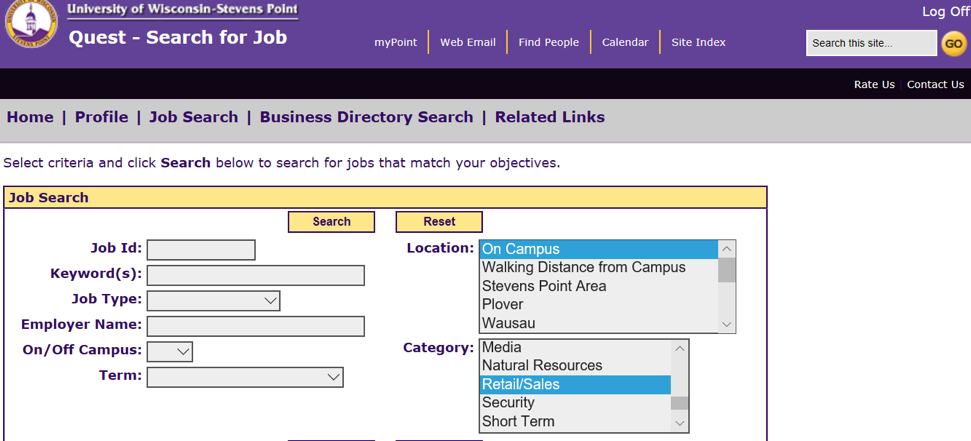 After clicking Search, you'll see a list of jobs that are offered based on the search criteria selected. You can click on a job and more information will appear, such as who you can contact, what the qualifications or requirements are, and so on.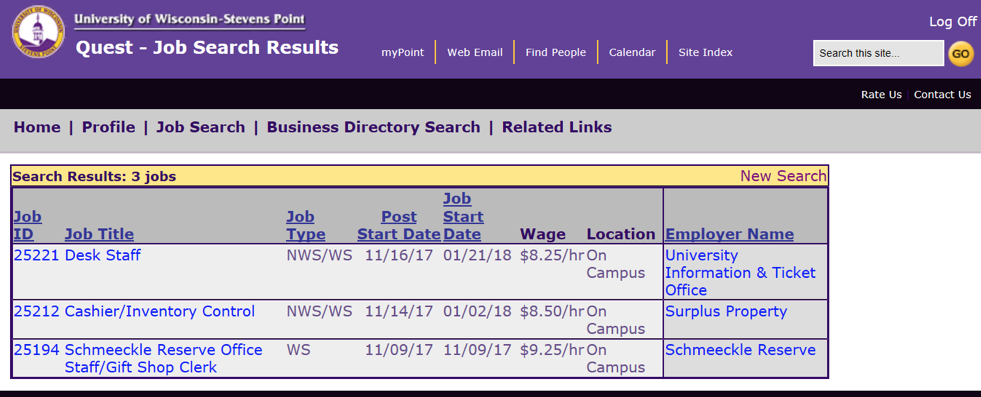 You can also sign up to receive emails from Quest that notify you of specific jobs available based on search criteria, like job location. Be sure to check Quest routinely for new opportunities when you're on the hunt for a job.
Don't hesitate to contact the friendly folks in Campus Activities and Student Engagement if you have more questions about Quest. CASE even has additional tips for using Quest listed on its website. Good luck with your search, Pointers!