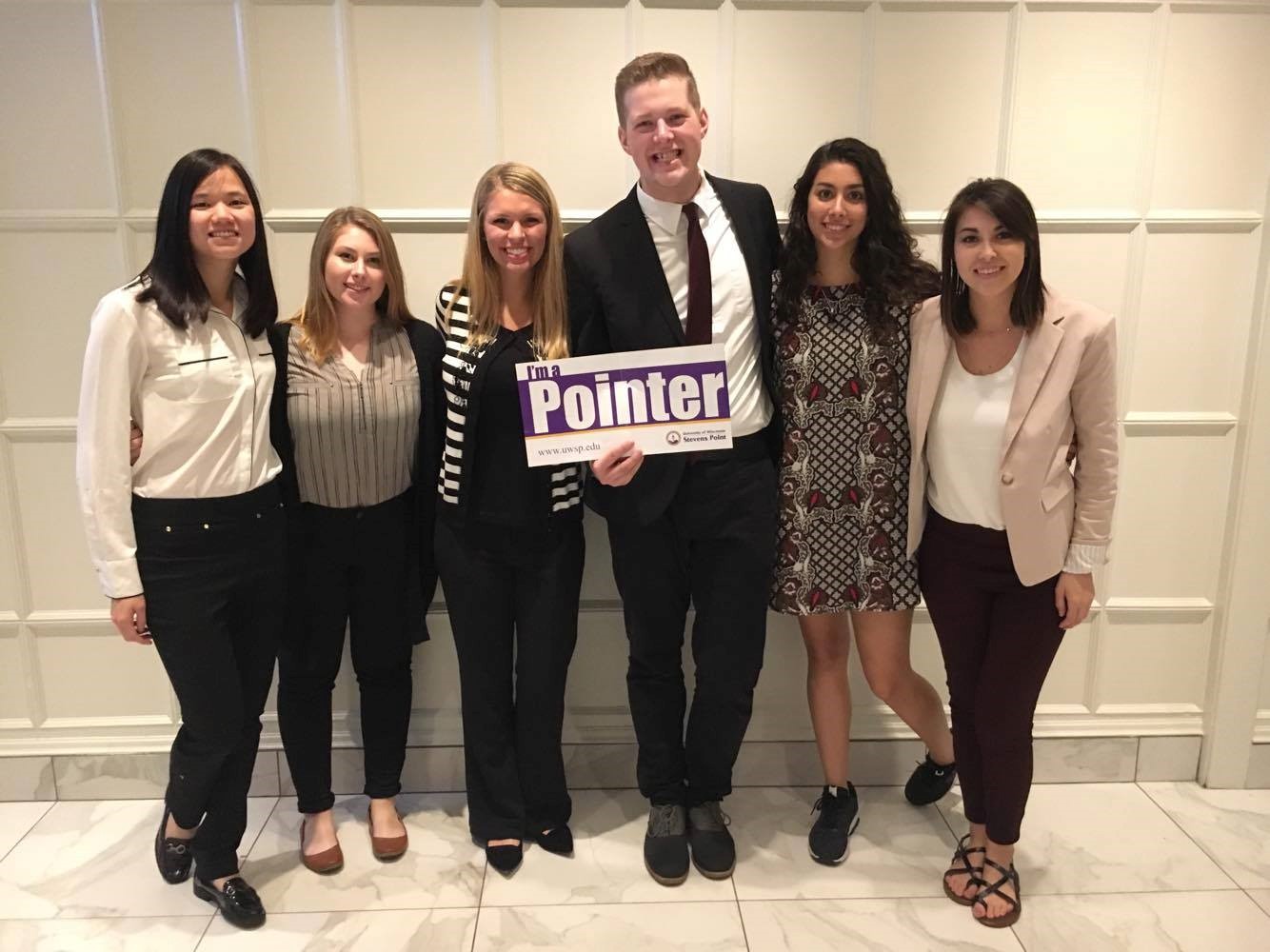 I've had the opportunity to travel to a few cool cities on behalf of UW-Stevens Point over the last year. Each trip was for a different professional development conference.
I went to Minneapolis and San Francisco earlier this year in spring for journalism conventions and recently went to Boston for a public relations conference. During each trip, I learned a lot about the respective topic and how it related to my career. I also had an opportunity to explore a new city!
The Minneapolis Experience
My first trip was to Minneapolis in February to attend the Best of the Midwest College Journalism Convention, sponsored by the Associated Collegiate Press. I attended with my fellow student staff at The Pointer, our campus newspaper – where I am the co-editor-in-chief. I attended various sessions about reporting, AP style, multimedia journalism and more. I also entered editions of our publications, multimedia packages and website for judging.
The Pointer was privileged to win three awards for our work: first place in multimedia package, second place in publication website and ninth place in newspaper special edition.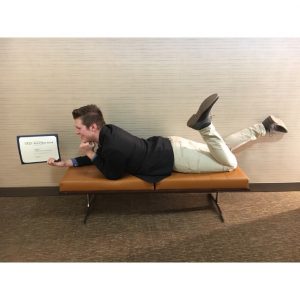 My role at the newspaper then was online editor, in which I was responsible for updating our website, performing site maintenance and redesigning a few features. It was exciting to see my work recognized! Similarly, we were thrilled to excel among other large communication and journalism schools. We were definitely feeling #pointerpride!
I also spent a little bit of time exploring Minneapolis, which is a beautiful city! One of my favorite actresses, Mary Tyler Moore, filmed her highly successful TV show – appropriately titled The Mary Tyler Moore Show – in the Twin Cities. There is a statue of the icon throwing her hat in the air, which she made famous in the show's introduction. The statue was located inside the Minneapolis Visitor Information Center , which was a few blocks from my hotel, so I wandered down to see her. Mary died this year in January, so it was very touching to see hundreds of stacks of cards addressed to her and fresh flowers left in memorial to her. The statue has a beret hat left by her foot for visitors to toss up just like Mary did, and you better believe I did, too!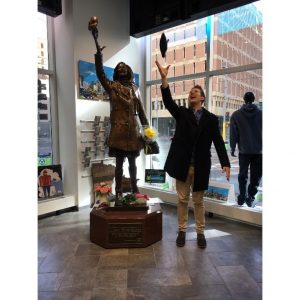 Sun in San Francisco
A month later, I went to San Francisco in March for a national level journalism convention also hosted by ACP. I met a ton of journalism students from all over the U.S. and met quite a few editors from some of the largest and well-known newspapers in the country. We also won another award at this convention for second place in the multimedia package category! It was an honor for UW-Stevens Point to be recognized among some of the largest and Ivy League schools in the U.S.
The city was amazing, too. I met up with a friend who lives nearby and had dinner with her one night and then we walked around to little shops and bakeries. I tried some of the best seafood I've ever had in my life, fresh from the bay. And I spent a ton of time exploring and walking around the city, just soaking up the culture. Early the next morning, I went to the Golden Gate bridge and took some beautiful pictures of the bay and the city!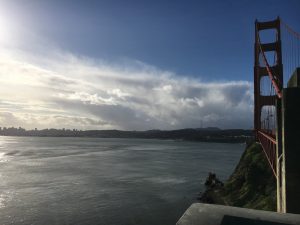 Exploring My Future in Boston
I recently went to Boston for the Public Relations Student Society of America National Conference. I am the public relations director for our chapter of Public Relations Student Society of America (PRSSA) here at UW-Stevens Point. In my position, I manage our social media platforms, blog, graphic design and do some event planning. I'm also working on creating a website for our organization. This was my first conference trip with PRSSA, so I was super excited to attend. As far as travel on the east coast, I've only been to New York City, so Boston was a new eastern city for me!
PRSSA has really opened a lot of doors for me. I have now obtained two internships by networking through members of PRSSA, met representatives from my graduate school of choice, and have met hundreds of professionals and other students from all over the world! Attending this national conference helped me do that and more. I loved the break out sessions on various current event topics, innovative PR agencies and best practices in the industry. I also loved meeting many other passionate students like me. These are the people who I will be working with in the future, and it was inspiring to meet so many who are ready to better the industry and change the world.
Boston is also a beautiful city. There is a ton of culture from the north end to China Town and every neighborhood in between. There is so much history and lots of great food as well. AMAZING SEAFOOD! Our group from UW-Stevens Point had dinner at the oldest restaurant in the U.S., the Union Oyster House.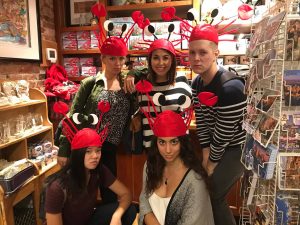 Then, Now and Forever – I'm a Pointer
I had such impactful experiences on each trip, not only learning more about my career and professional interests, but also learning about myself. I had the privilege of going on these trips for very little cost since organization and membership dues help cover conference registration and the bulk of my travel expenses. I don't know if I would have had the same experiences or amount of opportunities if I went to another university!
Find out what service trips are happening this year over Winterim or spring break on the Stevens Point Involvement Network (SPIN). Join clubs and organizations, and travel with them to conferences and conventions. You can expand your horizons professionally and network, while exploring a new place.
I am so thankful I chose UW-Stevens Point because I really feel like I have learned so much and am ready to take on the world after college.