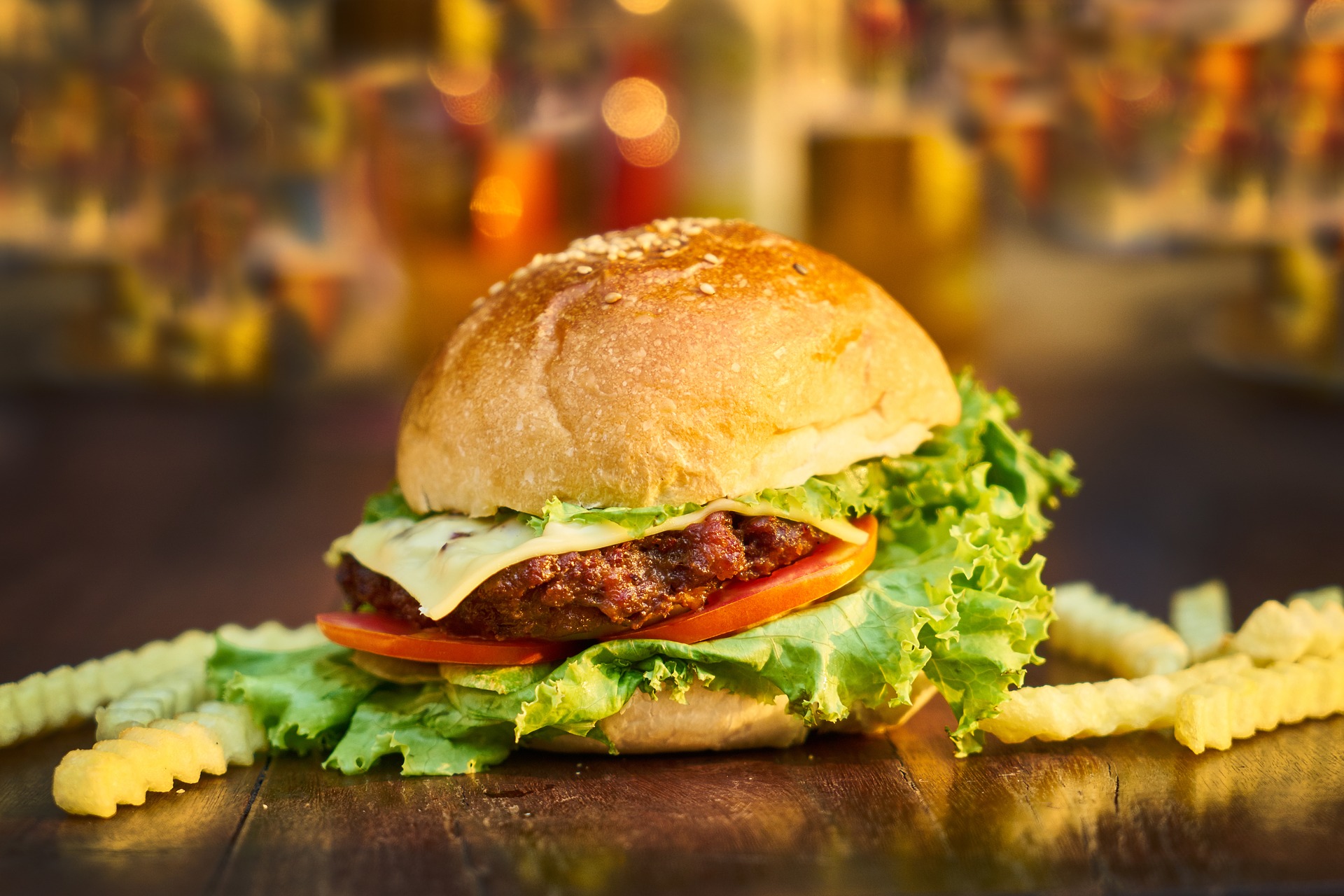 For me, eating healthy and eating vegan at home is one in the same and I find it very easy. When people question my lifestyle and wonder how I do it, I tell them it is simple and the only time I struggle is when I eat out, or at least that's when I used to struggle.
Living off campus for the past two years now, I no longer purchase a meal plan to enjoy the plethora of healthy vegan options from campus's dining services. Instead, I cook at home for the most part, but find myself eating out quite often because it is very much a social situation. In Stevens Point there are many affordable places to eat out and I have my vegan go-to at each one. For anyone looking to test the vegan diet at their favorite fast food or local food spot in Stevens Point, I am determined to always find that one thing on the menu.
To start, I am going to share my favorites, which include Qdoba, El Mezcal, Subway, Noodles & Co. and Guu's on Main.
I love Mexican food, and I found it one of the easiest food types to make vegan. At Qdoba I regularly swap between a burrito and a bowl filled with extra rice and beans. I opt out of the fajita peppers, though they are perfectly vegan, and load up the salsa consisting of pico, corn and verde salsa. Then I continue to add lettuce and guacamole. Some people might think they miss the cheese too much, but the other day, I added some of my own vegan cheese at home and realized I had not missed the queso or the sour cream because the guacamole provided that creaminess for me. (On a side note, I know there is no Chipotle in town, but they have sofritas as a meat substitute, which is a sort of spicy tofu blend that I find to be super satisfying and tasteful.)
El Mezcal is even simpler because its menu has a vegetarian section with, I believe, about eight choices! That is something I am not used to many places I go. I, like many others, have my go-to and stick with the bean chimichanga, while asking for no sour cream or cheese, and have never had any problems.
Subway, like Qdoba, is a build-your-own meal place, which are my favorite as a vegan. I always go for a toasted footlong sub and then pile on the veggies. Spinach, lettuce, tomatoes, pickles, black olives, red onions, oil, vinegar, salt, pepper and oregano all make one overflowing sub, which quite often elicits surprised responses from employees or other customers like, "Wow, that actually looks good!"
Noodles & Company is very accepting of variations to their meals and understands substitutions and allergies. My favorite is the Japanese pan noodles because I love the mushrooms and Asian flair. It is also super easy to add tofu, for a little extra. I also recently tried their Thai green curry, minus the shrimp, which had a fun spicy flavor complemented by sweet slices of pineapple. And occasionally, if I want to change things up more because I can, I go for the penne rosa without the cream or cheese. The cooked spinach and flavorful red sauce complete the meal for me.
Guu's on Main is a top choice for me because it is a sit-down restaurant. Sometimes it is nice to be waited on, and that luxury is not lost as a vegan. Guu's not only has a black bean burger with your choice of topping such as lettuce, tomato, onions and pickle, but a sun-dried tomato glazed portabella on a ciabatta roll, which really hits the spot. I absolutely love mushrooms and the idea of it being the "meat of my sandwich" is ever so appealing.
Ultimately, I find myself eating anywhere my friends want to because nowadays I can find black bean burgers all over town like at Guu's, Hilltop, Point After or Partners Pub! I almost never, if ever, am stuck with a salad – like most people think. There are so many other options, and more times than not I can get my friends to enjoy Wicked Willow with me where I have free-range of anything on the menu. At that point I usually find myself overwhelmed because I am not used to so many choices and still have my go-to, like the new nine-layer nachos I can't seem to get enough of.
It is not hard being vegan and I hope this guide can help you experience it while off campus. Don't be afraid to try it, if you think it might negatively impact your social life.
For Pointers who live on campus or have a university meal plan, don't forget to try the many vegan, vegetarian and gluten-free options offered by Dining and Summer Conferences locations across campus.