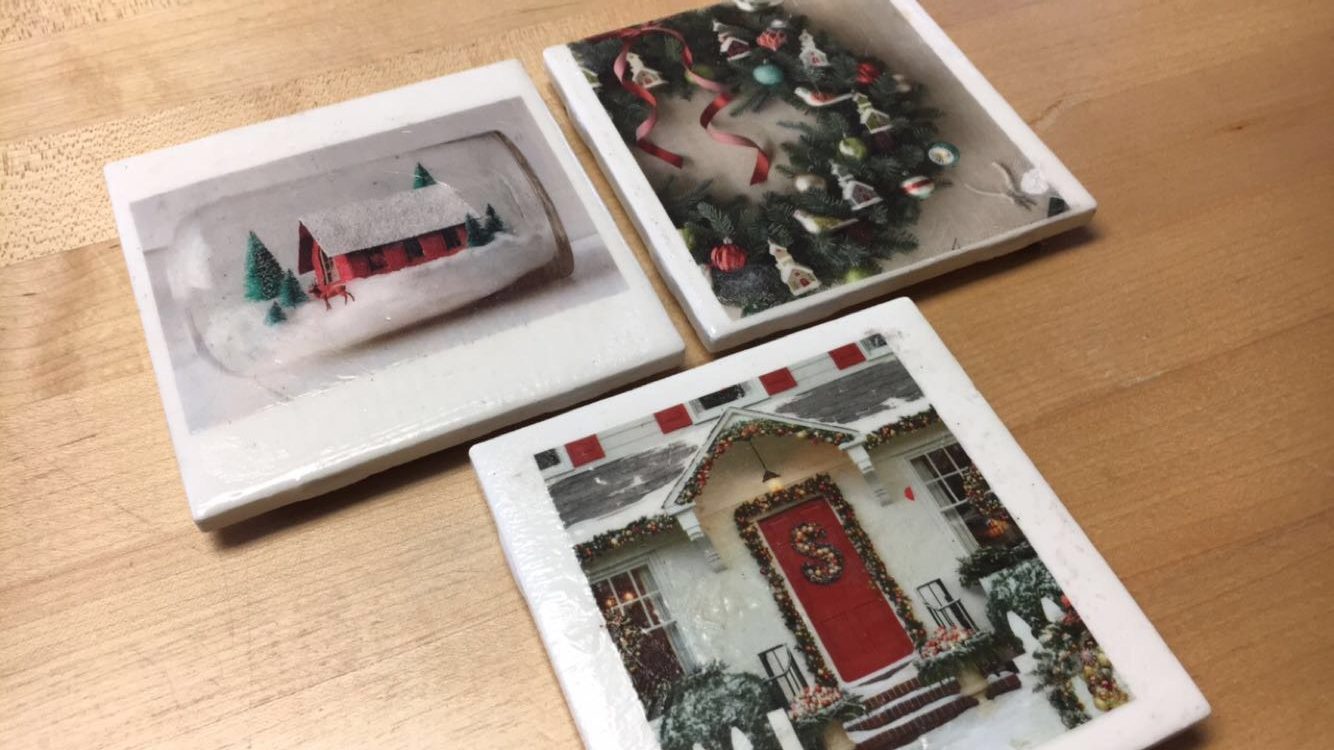 Have you ever wanted to make some of those Do-It-Yourself crafts, but didn't know where to start? Or maybe you have tried a few and they didn't turn out like that Pinterest pin? I have tried quite a few over the years and have continually had success with a few specific crafts.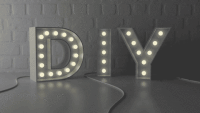 Here are two easy DIY holiday crafts and instructions on how to make them:
1. DIY Coasters
These might be my favorite craft. They are so simple and you can make them for any season, any reason and any person – the possibilities are limitless!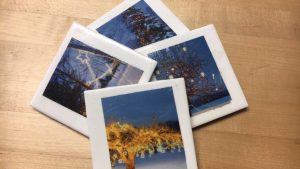 The materials you will need include:
White ceramic tiles (you can find them at Lowe's/Home Depot/Menards)
Modge Podge (Michael's or Walmart)
Small sponge paint brush (Dollar Store)
Felt furniture pads (Dollar Store)
Pictures
Hair dryer (optional)
The first thing you should do is find some magazines or print some pictures you want to use. Make sure you don't choose anything that won't fit on the size of the tile. Cut them out and place them aside.
Next, I suggest laying out some newspaper because this step can get a little sticky. Grab a ceramic tile and place the images you want to use on it, and open the Modge Podge. Dip the brush in the glue and slowly spread it over the pictures on your tile. Cover everything in a light gloss all around the square, edge to edge.
If you want to save some time waiting for the Modge Podge to air dry, you can use a hair dryer to dry the Modge Podge in about 2-3 minutes. Once the glue dries, it will be a clear and hard surfaced layer over the images you selected.
The last thing you need to do is flip the tile over to the back side and adhere the felt pads to the bottom.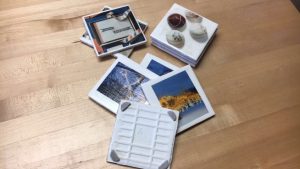 I like to use the larger round pads that would be used under the feet of a stool versus the smaller dots. I cut them in half and attach one piece in each corner of the tile. This gives the tile some feet to stand on. Plus, it slides on any smooth surface and stacks nicely on top of other coasters you may make.
That's it! You can make as many as you want for any reason you can think of. You could showcase multiple seasons of the year, travel pictures you took from your favorite vacation, pictures of you and your best friends or significant other, the list goes on and on.
In the end, you can use them in your own home or make some for friends or family, too.
2. Organic Sugar Scrub
This gift is perfect for anyone in your life who likes sustainable products or using natural materials, as everything is natural or plant based in this scrub.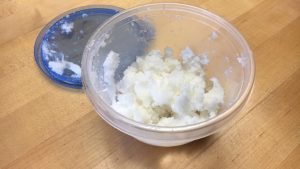 Materials you need for this craft include:
½ Cup of sugar (white or brown, but preferably organic)
¹⁄3 to ½ Cup of coconut or olive oil
Essential oils of your choice (optional)
Air-tight container or jar
All you need to do is combine the ingredients in a bowl and mix together. If you want to make different variations, you can use essential oils to add scents and soothing elements for your skin like lavender, vanilla or lemon oils.
Roughly 15-20 drops into your mixture with a ½ teaspoon of vitamin E oil will give you a relaxing scrub. Use about a tablespoon of scrub in the shower and it will leave your skin feeling silky soft and smooth.
All ingredients are natural and healthy for your skin, and they smell great! Each scrub is good for about two months and should be kept in an air-tight container between each use.
Make a scrub for yourself or to give to friends and family.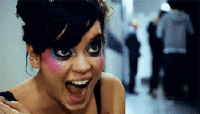 I love pulling out my coasters during the holiday season as home décor and creating them with friends for a fun craft night. Similarly, sugar scrubs are so easy and fun to make. If you're looking for a simple but thoughtful gift, these are easy to make and inexpensive as well.
Consider spending some time getting crafty this holiday season!