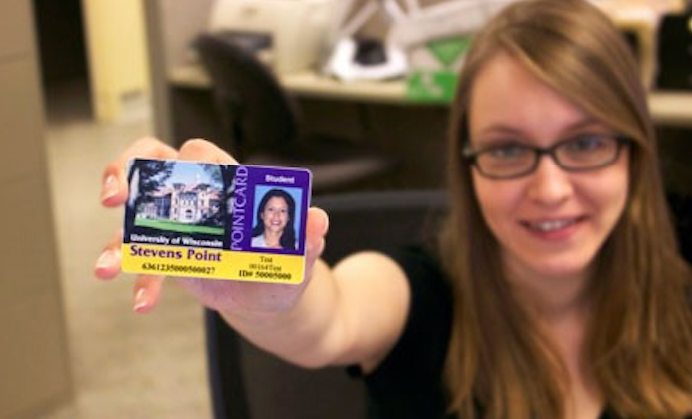 Having trouble understanding how to put PointCash onto your PointCard? Or wondering exactly what your PointCard is for? Look no further – we have the answers.
Flashback to summer registration/orientation: We listen to some important information and nod our heads in agreement with others. But once the first day of classes rolls around we forget about the little details that were explained, including all things related to our handy dandy PointCard.
There are many perks your PointCard has to offer that many students don't realize. As your student ID, your PointCard is your ticket for free admission to most on-campus events. It also provides discounts on purchases at participating businesses, doubles as your free city bus pass, and holds your on-campus gym memberships (plus free group fitness classes!).
Along with everything above, your PointCard also holds three important accounts:
1.

All meal plans (Swipes and Dawg Dollars)
2.
PointCash
3.

An option through U.S. Bank to function as a debit or credit card

Meal plans are offered to all students in preparation of signing up for the new academic year, but for those who live on campus, Swipes and Dawg Dollars become your best friend. Here is what each means and where you can use them:
Each Swipe = $5 – primarily used for Upper DeBot, but you can also use at Lower DeBot and the dining options in the Dreyfus University Center, like the Homegrown Café.
Each Dawg Dollar = $1 – primarily used if your total purchase is a small amount and you don't want to use a full swipe. Dawg Dollars can be used at Lower DeBot and dining options in the DUC, other than the Brewhaus.
PointCash is a declining balance account linked to your PointCard that you can use as a method of payment at participating on and off-campus locations. PointCash stays on your PointCard account for as long as you're a registered student at UW-Stevens Point. Not to mention, PointCash is the only payment method used by students to do their laundry in the residence halls – no more digging for quarters!
On-campus options for PointCash include:
Basement Brewhaus
Campus Vending Machines
Cardio Center
CPS Café
Food for Thought Café
Haircraft
Homegrown Café
Intramurals and Outdoor Rentals
Library and DUC Copiers
Lower DeBot C-Store
PointCard Office
Residence Hall Laundry
Residence Hall Pizza
Strength Fitness Center
The Encore
University Information and Tickets
University Store
Upper DeBot Dining
Off-campus options for PointCash include:
Copps Market
Perkins Restaurant & Bakery
Trig's
Buffalo Wild Wings
Cousins Subs
Subway
Kristin's Riverwalk
The Store
Noodles & Company
PointCash can be applied to your card at any time with one of these five convenient options:
Mail a check to the PointCard Office, Room 340, 1015 Reserve Street, Stevens Point, WI 54481
Visit the PointCard Office in person and fill out a deposit slip
Pay online by credit card
Bill online to your student account
Use a cash-to-card kiosk located outside of the DUC Theater or inside the southeast entrance of DeBot. (Please note, the DeBot kiosk will be temporarily moved outside the Aquatics Center entrance in the Health Enhancement Center near the end of the spring semester.)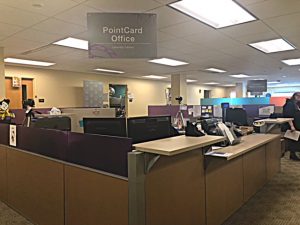 For more information about using your PointCard to function as a U.S. Bank debit or credit card, stop by the on-campus branch, conveniently located on the first floor of the Dreyfus University Center next to Homegrown Café.
From Swipes to Dawg Dollars, PointCash to U.S. Bank, I hope the information provided will help answer questions related to your PointCard. For any unanswered questions, like how to add money to a PointCash account or how to see your current balance, visit the PointCard Office online or pointcard.uwsp.edu.