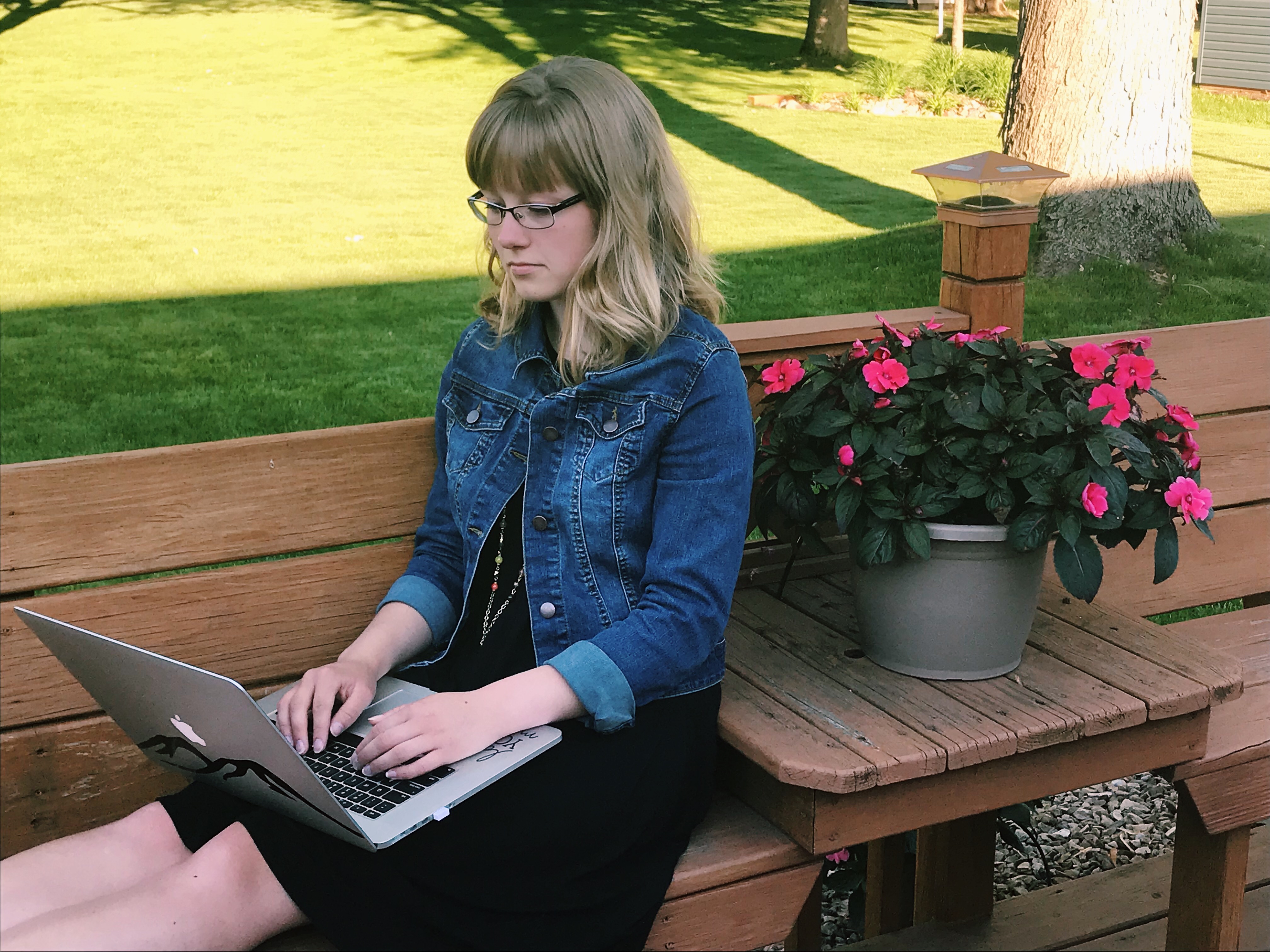 Hi, all! My name is Nicole, and I am pursuing a major in graphic design at the University of Wisconsin-Stevens Point.
I'm originally from Marshfield, Wisconsin, which is not too far from the UW-Stevens Point campus. I'm going to be a junior in the fall and can't wait for another great year at UWSP! In my free time I enjoy kayaking, hiking, exploring new restaurants, being with family and spending time with my cat, Nala.
I graduated from Marshfield High in 2016, unsure of what university I would attend and what major I would choose. After I considered the cost, my interests and the distance from home, I chose the University of Wisconsin-Stevens Point to be my new home. I entered the fall semester at UWSP as an "undeclared" student, as many students do, and slowly established some career goals that led me to pursue graphic design.
I lived in Watson Hall for my first two years of college and am renting an apartment adjacent to campus (and Starbucks!) for my third year. I discover more reasons to love UW-Stevens Point every day I spend on campus and I hope you will, too! Finding your niche may take some time, but it is so worth it in the end.
My all-time favorite things about UWSP are the smaller class sizes, the variety of student organizations to be a part of, and the close-knit community of students. Smaller class sizes allow students and professors to truly get to know one another on a personal level. Professors who I've had semesters ago recognize me, and we catch up on what has been going on in our lives. My faculty advisor is truly one of the best, and he is quick to help whenever I feel like I'm in a crisis. On campus, there are so many student organizations and opportunities to get involved. I'm still learning about cool organizations that I'd like to join! Getting involved in a student organization allows students to meet others with similar interests. UW-Stevens Point is truly an awesome community of students. Whenever I'm walking to and from class, it seems like I always see someone I know and say hi.
The University of Wisconsin-Stevens Point is a quiet, yet vibrant community. My favorite thing about Stevens Point as a whole is the variety of great places to eat! The downtown is truly a gem in the Stevens Point area, and I hope it grows to new heights in the coming years.
I'm so glad I could have this opportunity to share a bit about myself before we dive into more blog posts in the future. Hope to see you all in the fall, Pointers!