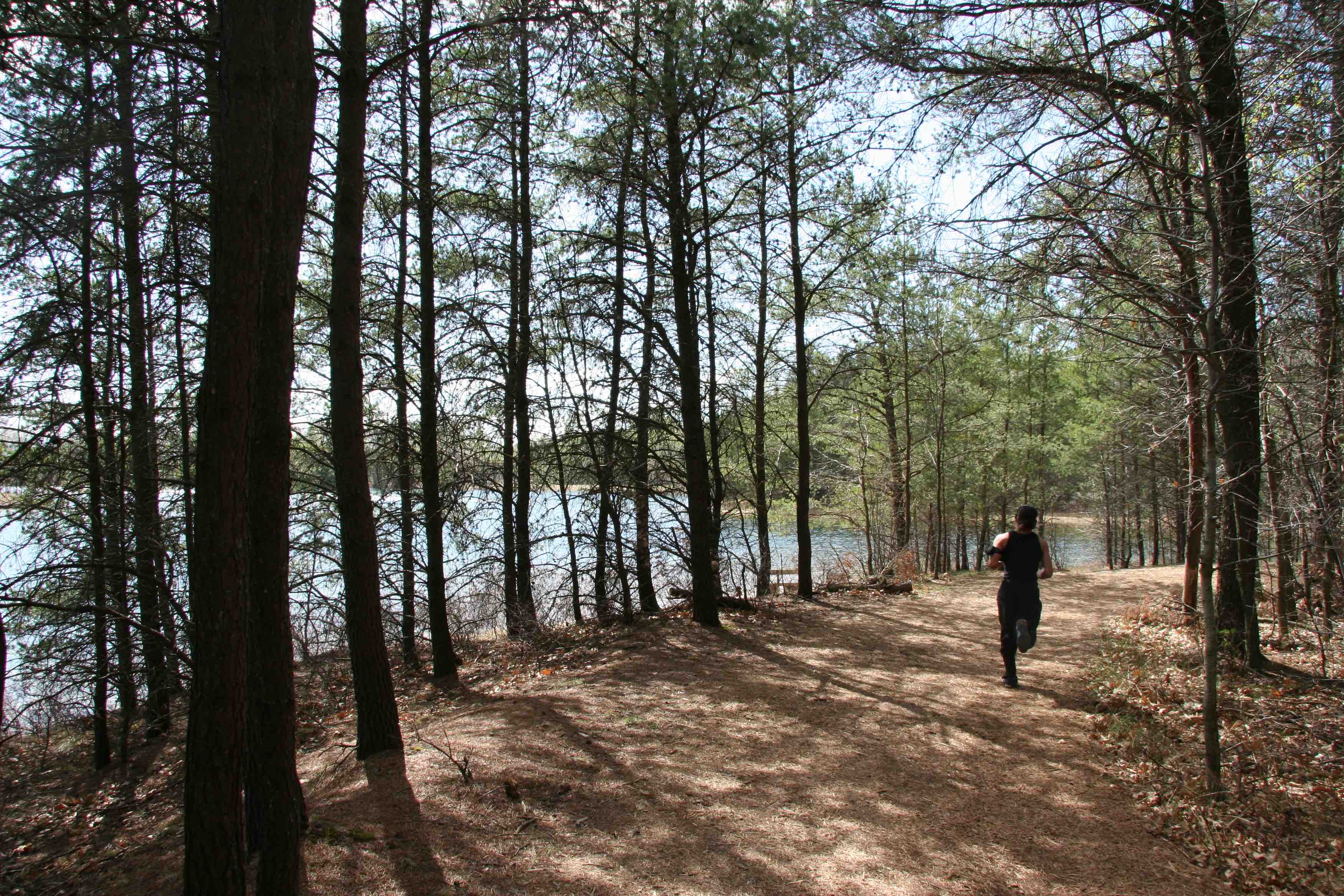 Hi, there! My name is Kelly Kositzke. I am a new blogger and University Communications and Marketing student assistant.
You may have seen me on my first day on the job running around hectically at commencement in May. You will also find me at upcoming university and community events, including a Wisconsin Woodchucks baseball game, downtown Stevens Point Fourth of July parade and convocation in the fall. These are just a few events I assist the university's event planner with to ensure everything is seamless.
When I am not working, I'm a full time student pursuing a business administration major with a concentration in marketing. I was raised just outside of Madison, Wisconsin in a town of 2,000 people called Deerfield. Prior to growing up in Deerfield, I was born in Omsk, Russia. Since leaving Russia I have not left America again until I had the opportunity to live in Liverpool, United Kingdom in the fall of 2017 while studying abroad. I enjoy traveling, trying new food, laughing and spending time with those who matter most.
This is my first summer in Stevens Point and I anticipate fun! Writing this post has already prompted my attendance at some really fun events, and I also ate at some neat places. I learned a lot writing this post as a newbie and I hope you can, too. If you are staying in Stevens Point for the summer, for classes or working, don't forget to have some fun!
Here are eight things I know I'll be doing this summer in Portage County…
Get ready to squash any thoughts of boredom over the next three months.
1. Levitt AMP concert series in Pfiffner Pioneer Park
Before sitting down to watch that fifth episode of Netflix, why don't you change it up and go to the weekly Thursday concert at Pfiffner Pioneer Park in downtown Stevens Point? Yes, that is right, a free concert every Thursday! Check out Levitt AMP for a concert series calendar so you can begin to plan your Thursdays. Oh, and did I mention there are food trucks from local restaurants?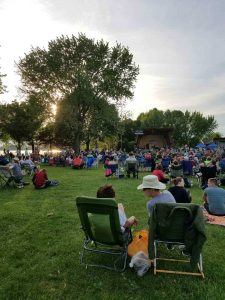 2. Central Wisconsin Water Ski Show Team (The Water Walkers)
If outdoor concerts are not your thing, consider attending the Central Wisconsin Water Ski Show Team (The Water Walkers) on Lake Dubay Thursday evenings at 6:30 p.m. to see a free show of performers with incredible balance water ski. Did I mention, they also serve food?
3. Iverson Park, Mead Park, Bukolt Park, Green Circle Trail and more
Stevens Point has an abundance of outdoor areas. Each offers something that differentiates it from the others. Bandshells, beaches, disc golf courses and outdoor sculptures are all features the Stevens Point area can proudly boast. There are plenty of ways to stay active and enjoy the beautiful Northwood's nature. And don't forget UW-Stevens Point's own Schmeeckle Reserve!
4. Stevens Point Farmers Market
Saturday mornings are a perfect time to get fresh produce, meat and other homegrown goodies at the Stevens Point Farmers Market. Located centrally downtown, you can't miss it on a weekend morning. With over 50 vendors from all over Wisconsin, there is something for everyone at this beloved summer activity. There is a reason Stevens Point has the longest running farmers market in Wisconsin and continues to grow! Click here for more information on vendors and times the market is open!
5. Standing Rocks County Park
This park offers 524 acres of mountain biking trails, disc golf courses, fishing and even a lodge if you are simply too tired after your awesome day.
6. Korean War Memorial of Wisconsin
Go and appreciate our veterans at the Korean War Memorial of Wisconsin. The memorial is a peaceful, reflective area that is also a wonderful place to honor our veterans and serves as a great ending to round out a trip to Plover.
7. Amherst, Bancroft and nearby communities
If you're up for a bit of a drive and some weekend exploring, these communities are well worth it! In Amherst you can find the Wild West Campground and Corral. The unique part of this campground is it's also a working horse ranch! However long you want to camp there, you will leave being a modern cowboy.
Bancroft also offers a special camping experience at Vista Royalle. Sounds fancy does it not? This campground offers a package deal: swimming beach area, shuffleboard, a big jumping giant pillow, mini-golf, hot showers, toilets, laundromat and, in this day and age, Wi-Fi. Vista Royalle has a little something for everyone and makes for a great weekend or week-long trip.
8. Dining and sweets
There are fantastic options for the foodie in you! For breakfast, I would recommend the Wooden Chair. The original structure was built in 1891 to house a bank, and the décor today reflects on the neat history of the building's roots. You will definitely get your bang for your buck at this quaint eatery.
For lunch, there are many options, but a personal favorite is el Jefe Tacos y Tequila. Offered tapas style, there is an opportunity to try many dishes for a reasonable price.
Last but not least, dinner. Dinner holds a special place in my heart as it is my favorite meal of the day. To honor this occasion, I go all out. Take your special someone to Muse. Having recently opened in Stevens Point, it is still a gem waiting to be found. Interesting cuisines mixed with an extensive gallery of art, make it a unique experience.
Portage County is located in the heart of Wisconsin, and after writing this I would argue it is the heart of Wisconsin. Whether on water or on land, there are plenty of activities and definitely something for you! If you still need a little boost of inspiration, check out Stevens Point Area Convention & Visitors Bureau. Daily listings of events in and surrounding Stevens Point will provide a great summer for you!