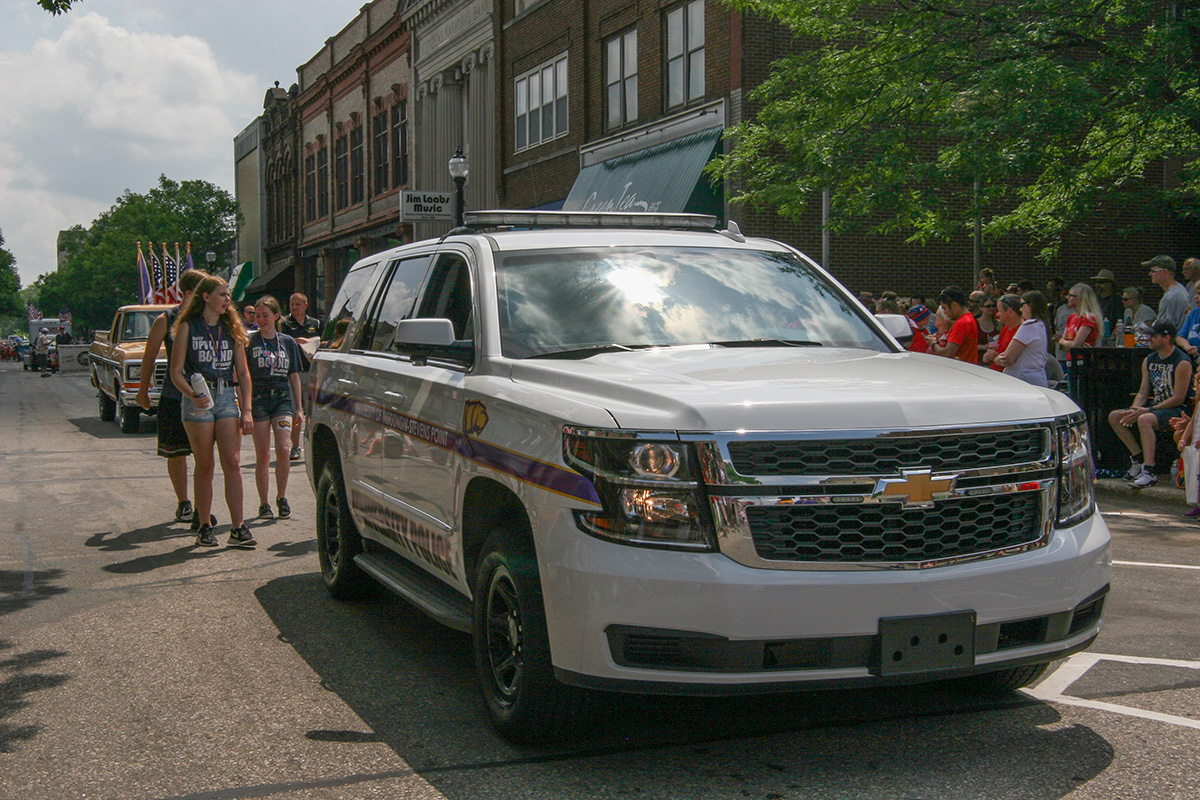 Stevens Point is generally a safe community, and UW-Stevens Point is a safe campus. Because we all want to be safe, rather than sorry, our own University Police and Security Services department offers these important tips and resources for you to stay safe this year!
Lock It Up
• Lock your residence hall room when you leave, even if it is only for five minutes.
• Lock your car (always!!!)
• Lock your bike – invest in a heavy-duty lock that is difficult to cut off. In addition, park your bike at a rack near a security camera for extra coverage.
• Lock your valuables: Buy a safe or lock box for important items, documents, or prescriptions
• Keep documentation of valuables (photos of you and your bike, receipts, serial numbers, etc.) in the event something is lost or stolen.
Be Aware
• Be aware of your surroundings. If the situation feels wrong, trust your gut and get somewhere safe.
• Call Campus Police (715-346-3456) if you see or hear anything suspicious. Being extra careful does not hurt!
• Use the blue light phones located in various places throughout campus, including Schmeeckle Reserve, if you feel in danger. The phones connect straight to Campus Police.
• Utilize the red phones in campus buildings if there is an emergency, or you feel unsafe! Tip: If you accidentally pick one up or knock it off the hook, answer anyway and let Campus Police know that there is no emergency.
o Phones are also located in elevators.
Bring a Buddy
• Do not walk alone at night; bring a buddy. If you need to, call Campus Police, and they will send an officer to walk with you.
• If you plan to drink, also plan for someone to get you home safely.
o Never leave your drink unattended.
o Never allow someone to get a drink for you unless it is in a sealed container and you open it yourself.
o To reduce the risk of alcohol related problems check out our Dean of Students website.
What You Can Do
• Defend your classmates from victimization. If you witness an incident, call University Police and Security Services, Dean of Students Office or see your residence hall director/community adviser.
• Do not let the fear of getting caught prevent you from making good choices. Honesty is a virtue that does not go unnoticed.
• UW-Stevens Point police work hard to create a safe environment for people to live, work and study. However, to be effective, we need your help. Report any suspicious or criminal behavior as soon as possible to University Police and Security Services or to the Stevens Point Police Department.
Know your resources
• The campus has numerous resources for all kinds of situations including domestic/interpersonal violence, sexual assault, etc.
o Dean of Students Office – the university page dedicated to showing you what's available if you or someone else has been a victim of sexual assault.
o University Police and Security Services – visit our website for information on timely warnings, our annual crime report, or further information to contact us.
• University Police and Security Services is open 24/7. You can call 715-346-3456, or go to the basement of the George Stein building.
• Keep your weapons in the armory!
• Stevens Point Police Department can also help! Campus Police and surrounding departments work closely together to ensure a safe community. Feel free to call Stevens Point Police Department at 715-346-1500.