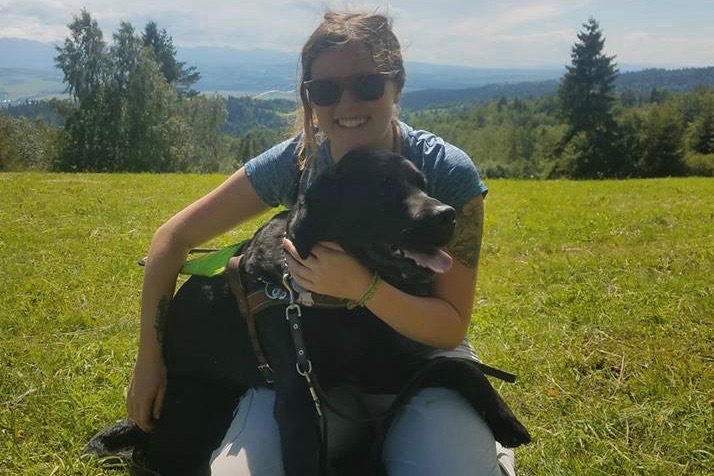 Freshmen year of college can be nerve-wracking. Learning to live on your own, making new friends and adjusting to college life is challenging in a new, unfamiliar place. After the end of my freshmen year, I was relieved I never had to go through that again—then I decided to transfer colleges.
For my first two years of college, I attended University of Wisconsin-Whitewater, where I majored in journalism. During my sophomore year, I wanted to focus more on environmental journalism and started looking around for environmental education programs to gain more knowledge about how to educate others about the environment. This is how I stumbled upon UW-Stevens Point.
I started the application process in late March and received my acceptance letter a few weeks later. Upon being accepted, I immediately signed up for the earliest Student Transition and Registration (STAR) session, where myself and fellow transfer students were introduced to campus services and registered for classes.
Fall Semester
I moved into my apartment a few days before the start of classes so I could orientate myself and my guide dog Fraiser, to the campus. Every day we would run through our schedule until Frasier and I knew exactly where my classes were. We took walks around the community and I familiarized myself with the bus system. It was so exciting discovering a new college town.
I can remember my first day of classes vividly. After taking Frasier out, I went to grab my freshly brewed cup of coffee to realize that I had put my mug upside down under the Keurig—coffee was spilled everywhere. Already a great start to my first day as a Pointer. After cleaning up my mess and brewing another cup of coffee, I got ready for the day. With my backpack on and Frasier decked out with a bandana, I was off to my first class of the day— lab for NRES 151. When I got there, I checked my email and realized both my labs were cancelled for the first week of classes, which meant I didn't' have class until 4 p.m. Fortunately, the rest of my semester went smoother than my first day.
What I Love Most About UW-Stevens Point
The biggest reason I came to UW-Stevens Point is because of its renowned College of Natural Resources and the campuses emphasis on sustainability. What the campus does to reduce waste and its carbon footprint intrigued me and I wanted to support a university that's one of the greenest universities in Wisconsin.
I love the proximity of Schmeeckle Reserve to campus as well. In a matter of minutes, I can escape from the responsibilities of school and work, and go for a walk around Lake Joanis or hammock somewhere beautiful with a good book. Besides Schmeeckle, there are plenty of other natural areas in and around Stevens Point that I visit quite often. Whether I go disk golfing or go for a nice walk by the Wisconsin River, there is a diverse range of recreation close to campus that I never get bored of!
I also enjoy downtown Stevens Point. Every Saturday I check out the famers market, explore the small businesses on Main Street and local restaurants. Having businesses like the Central Rivers Farmshed and the Stevens Point Area Co-Op allows me to make better choices about what I eat by supporting local farmers and reducing my carbon footprint, two things I strive to do.
Lastly, I love how close to home I am while attending UW-Stevens Point. Even though it's only an hour closer to Door County than Whitewater, one less hour makes it easier to go home when I'm feeling homesick.
How UWSP has Benefitted Me
Since being a Pointer, I have definitely upped my sustainable living game. As a student in the CNR, I've taken several classes discussing climate change and other pressing environmental issues. Taking these classes and writing for the environmental section of the campus newspaper, The Pointer, has made me more aware of what I'm eating, buying and tossing away. I've become a diligent composter, buy local and organic food, reduce what I'm throwing away, and use less water and electricity.
Overall, I am happy to be here in Point; for the friends and experiences I've gained and the opportunities that are available, especially in the Natural Resources field.