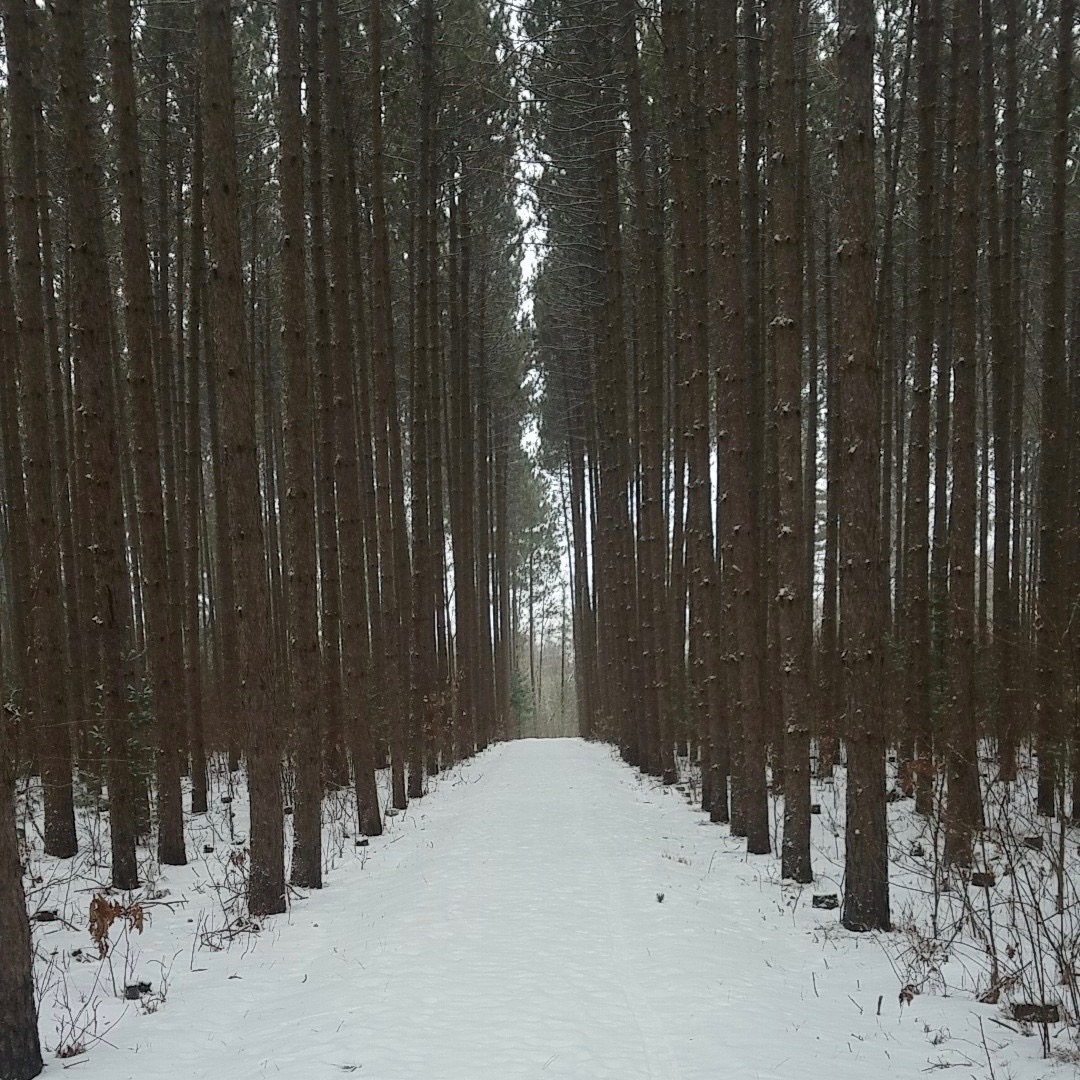 A thick blanket of snow brings an array of recreational activities that you can only enjoy for 3-4 months out of the year. Not only are these activities fun, but they can also help distress (and distract) us college students from finals week. Here are some ideas of how you can get outdoors and enjoy the upcoming winter months.
Don't have gear? Check out Outdoor Rentals!
Whether you want to snowshoe through Sculpture Park, or camp under the stars, Outdoor Rentals has you covered. Outdoor Rentals is conveniently located on campus in the Multi-Activity Center (MAC) of the Marshfield Clinic Health System Champions Hall, formerly Health Enhancement Center (HEC).
Rentable equipment includes year-round camping supplies (tents, sleeping bags, backpacks, camp stoves), snowshoes and cross-country skis. Gear can be rented out for one day, three days or a week—prices vary for students and non-students.
For more information about Outdoor Rentals, click here!
Take a hike, with or without snowshoes.
Hiking is always a great activity, no matter what season. Plenty of popular hiking trails are groomed throughout the winter, like those in Schmeeckle Reserve, the Green Circle Trail and the Sculpture Park. If you're up for a change of scenery, there are more trails and natural areas to explore outside of Stevens Point that are just a short drive away.
For those wanting a more winter-exclusive hiking experience, hit the trail with a pair of snowshoes! Sculpture Park, George W. Mead Wildlife Area, Ice Age Trail, and Standing Rocks County Park are perfect places to dash atop the snow.
Don't just stand there, go skiing at Standing Rocks!
In for an arm workout while immersed in beautiful surroundings? Standing Rocks County Park has a number of cross-country skiing trails. For those wanting a bit more speed, the park provides downhill skiing. Equipment rental is also available at the park.
The Plover River segment, a 6.2 mile loop of the Green Circle Trail is also an awesome place for cross-country skiers to check out.
Shred some powder at Granite Peak.
Did you know the third tallest ski area is found right in our backyard? Granite Peak, located in Rib Mountain State Park outside of Wausau (1 1/2 hours away from Point), is home to 74 runs and six terrain parks. Season passes, lessons and rentals are all available!
Through joining UWSP's Ski & Snowboard Club, you can get a discounted season pass. The Ski & Snowboard Club also takes a yearly trip to different skiing destinations. Last year they went to Lutsen Mountains in Minnesota and two years ago they visited Copperhead Mountain in Colorado – that's pretty gnarly dude!
Iverson Park—ski, toboggan, and skate, oh my!
A five-minute drive from campus, Iverson Park hosts a plethora of winter activities! The park has a 2.5 mile cross-country ski trail, two 300-foot-long toboggan slides and a lighted skating rink. If family is visiting or you want to feel like a kid again, Iverson Park is the place for you!
It's time for freeze-bee golf!
Disk golf isn't just for the warmer months – it's a year-round sport! Yoga Disk Golf Course close to campus has a course that is open all year, and so does Standing Rocks County Park—both are free to play. Grab a few frisbees and explore these beautiful, forested parks, just make sure your frisbees aren't white!
Take a bike ride through Steinhaugen Recreational Area.
Steinhaugen is the newest addition to the Portage County Parks system. This park has a beautiful forest and glacial areas that are open all-year round. In the winter, hiking and biking trails span through the park's 270 acres.
It's never too cold to fish!
If spring seems like an eternity away for fishing, then don't fret! There are plenty of places to go ice fishing in the Stevens Point area. I can't disclose the good fishing spots, but you'll find them eventually!
Indulge in farm-fresh goods.
Jams, meats, coffee, kombucha, you name it, the Stevens Point Winter Farmers Market has a variety of yummy local food every Saturday. The Winter Farmers Market is located at 900 Brilowski Road, in Stevens Point and is open from 9-12 p.m. throughout the winter months. Not only are you getting sustainable, healthy and local food, but you're supporting our local farmers too!
For more information about winter recreation, click here!
Pointers, bundle up and enjoy our winter wonderland! It'll be here for the next couple of months!