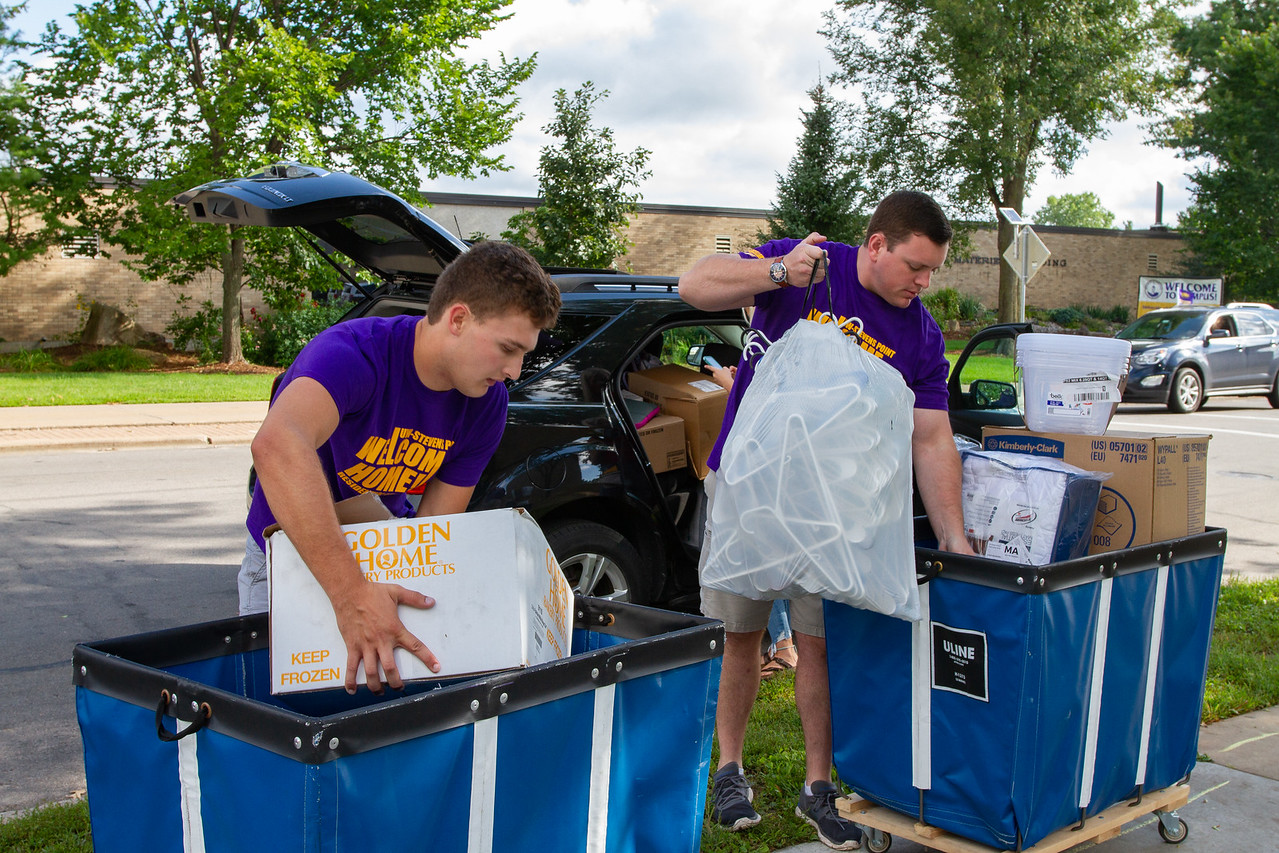 By: Breanna Schmitt
If you can, bring some friends or family to help. If you don't have anyone who can help you, ask a Pointer Pal!
Don't forget to check in with your Resident Assistant (RA) before you move into your room.
First, get everything into your room, then worry about putting your things the way you want them. This will end up saving you a lot of time.
There's going to be a lot of people coming in and out of the building and trying to park in front of the dorms. Try to get your things out of your car and park in one of the parking lots as soon as possible.
Look at the dimensions of your room and make sure any furniture you are bringing in will fit.
Pack your items in boxes or carriers that are easy to hold and move around.
Use the blue carts to easily get large loads of things from your car into your hall.
If you are carrying a lighter load, take the stairs to avoid the lines at the elevators.
Wear clothes that are easy to move around in and wear shoes that support your feet. Tennis shoes are the best option since they support your arches as well as protect you in case you drop something on your foot.
If you ordered a loft, set up your loft before you move all your things into your room. This will give you more space to set up.
Move all of your furniture and big items in first, then carry in your smaller things like appliances, clothes and decorations.
Don't try to carry something that is too heavy for you. If you need help carrying a futon, mini-fridge or anything else, ask a Pointer Pal!