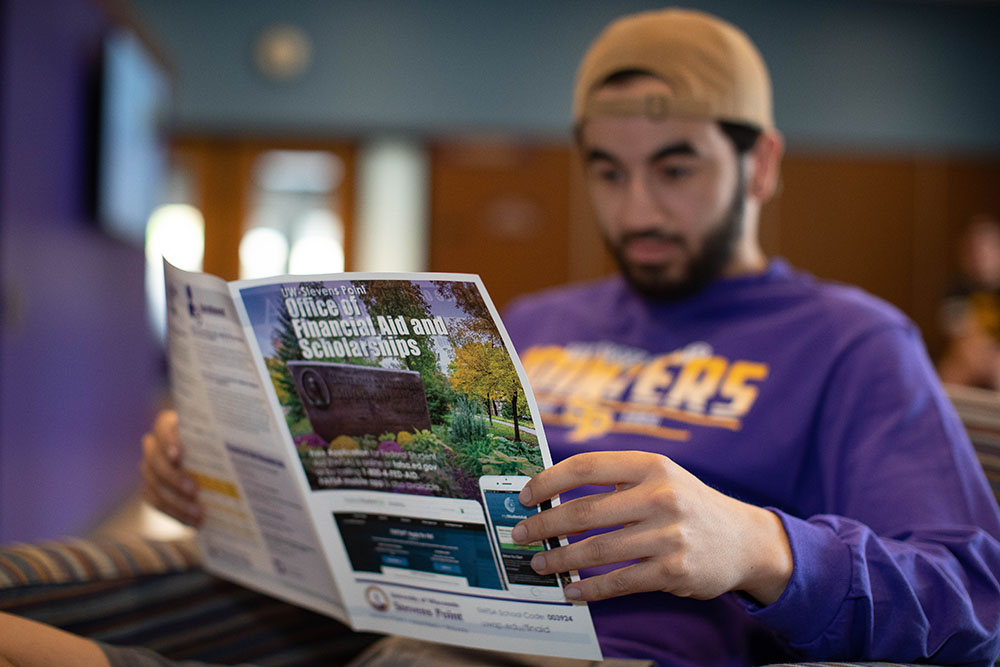 By: Brie Atwater
It's time to go through something that can seem even scarier than navigating through a haunted house—FAFSA! The thought of filling it out may be daunting, but the financial aid you'll receive throughout college is worth it. FAFSA becomes available Oct.1, the minute spooky season begins, but filling it out doesn't have to be! The best part is that it's 100% free! 
Here are some helpful tips to guide you through the completion of your 2020-2021 FASFA!
Tip #1: Apply Early! It's important to get started on your FAFSA as soon as you can. FAFSA is a first-come, first-serve basis due to limited funding. Don't miss the opportunity to receive aid you're eligible for. 
Tip #2: Know what things you will need to complete FAFSA. Unsure of what you need prior to filling out the application? Check out this link for a helpful checklist!
It's important for you to review this information, so you know what to expect and have time to gather all of that information prior to filling out your FAFSA form. FAFSA does allows you to return to your application if you are unable to complete it all at once by using a a save key. A save key is essentially an 8-digit passcode to allow you to get back into your application at any given time. Make sure to write your save key number down or you may not be able to get back in to your incomplete FAFSA application, which probably took you a good amount of time.
Tip #3: Apply online or via mobile app. If there is one time to use this generation's technological advancements to your advantage, it's now! Filling out a paper application for FAFSA is always a smart option, however, there is a chance that it won't be processed as quickly. Online and mobile applications are easier to complete and they use skip-logic to only ask relevant questions. As an added bonus, the application will be processed faster and will likely have better accuracy, because the FAFSA website and app are designed to catch errors and will inform you if you make one. 
The U.S. Department of Education provides a pre-application worksheet that aims to proofread and collect information for your application prior to submission. Utilize this to lower any possibility of error. Here is the link. 
Tip #4: IRS Data Retrieval. Another benefit of applying online is that you will be given the option to retrieve your IRS data. This option simplifies the application process and can save you a lot of time. It helps reduce errors and lowers your chances of being selected to verify the information on your FAFSA. An important thing to remember is that you will submit your tax information from two years prior, as opposed to the year most recent. For the 2020-2021 school year, you will provide the information from your 2018 tax year. Interested in learning more about this? Here is a link to learn the ins and outs of this process!