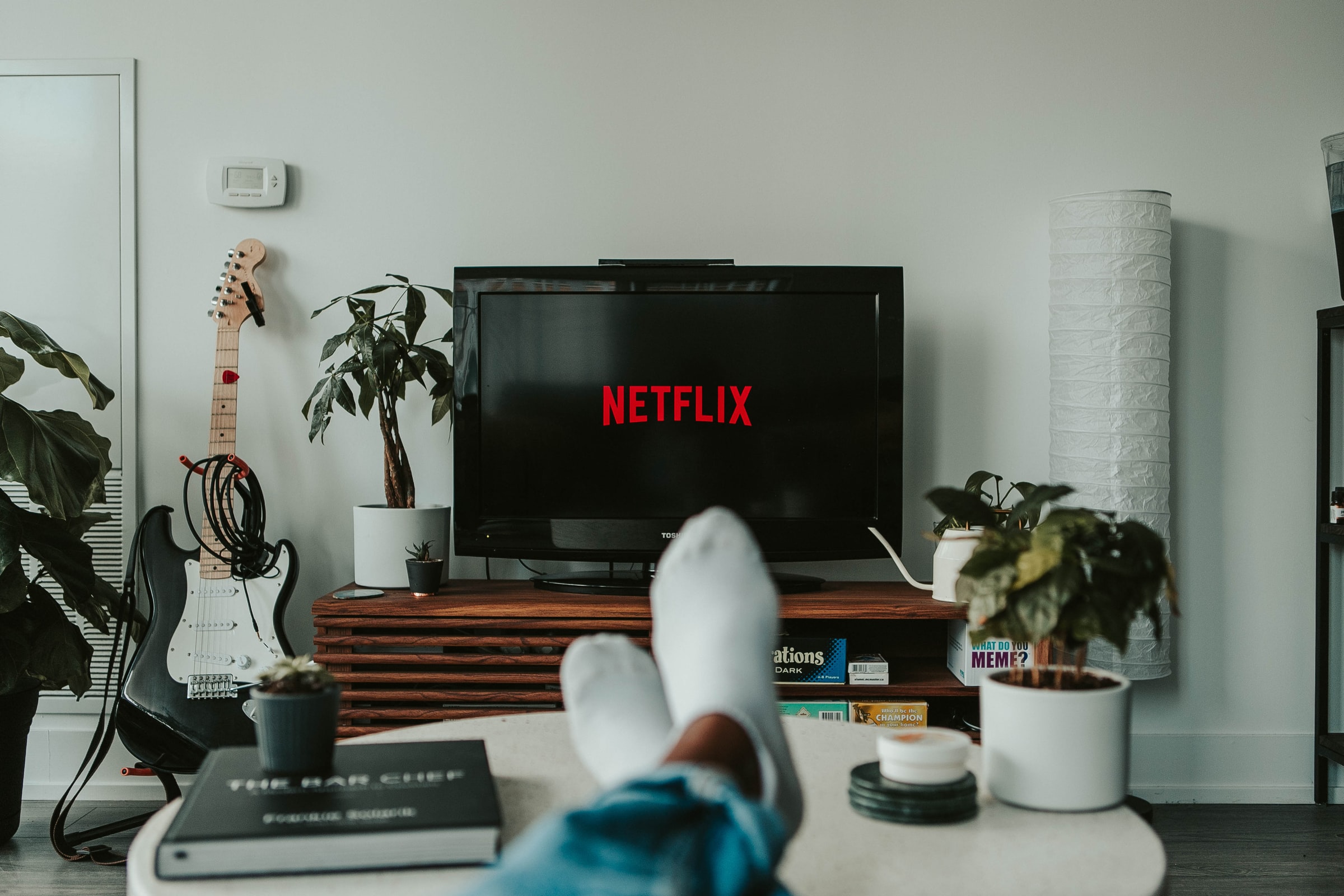 Times are uncertain right now and there's not much to do besides binge-watch tv. That's why I have a list of all my favorite shows and movies to watch at home through streaming services.
It's hard not to binge-watch tv shows and movies when streaming services put the whole season out right away. There are always new shows popping up and new addictions to start. Netflix is the first streaming services and they're experts in creating interesting new shows for viewers. They have a lot of my favorites such as The Office, Gossip Girl, Pretty Little Liars and other classics, but here are some new ones to watch:
Netflix:
Tiger King
Too Hot to Handle
Love is Blind
Comedy Specials
The Crown
Stranger Things
The Irishman
The Willoughbys
The Innocence Files
…and really any Netflix original show or movie.
Hulu is a streaming service that has deals with networks like ABC and FX so you can watch shows the day after they air. Unlike cable, you don't have to wait six months for the whole season to arrive. Also, they have the award-winning movies like, PARASITE. This does NOT happen often so you should definitely take advantage of it. They also have original shows like Netflix but it's not their main focus.
Hulu:
Parasite
Fighting With MY Family
What Men Want
Little Fires Everywhere
The Handmaids Tale
Looking for Alaska
The Weekly
SVU
Comedy Talk Shows (one of my favorites is Amy Schumer)
The Bachelorette/The Bachelor
Real Housewives of New York
Keeping up with the Kardashians
Disney+ is a new streaming service! They have a wide variety of shows from National Geographic, Disney+ Originals, Disney Channel Original Movies (DCOM), documentaries, MARVEL and the animation movies from your childhood. They truly have it all! Disney+ has added a lot more content during quarantine to make your time at home easier. Who doesn't love a bit of Disney magic!
Disney+:
Earth Month Collections (Meghan Markle narrates one)
Onward
Frozen 2
Mandalorian
Family Sing Along
Shorts on Day in the Life at Disney
National Geographic
Disney Channel Original Movies
Classic Animations
HBO MAX is HBO's own streaming service, coming May 27. As you can see there has been a trend over the last few years of companies going online and starting their own service. HBO Max will have all the HBO shows you love, plus blockbuster movies and entertainment from Warner Bros and WarnerMedia Entertainment (and more). They'll have some great shows from 90s and early 2000s like Friends. See more below!
HBO Max:
Friends
Looney Toones
Lord of the Rings
Wonder Woman
Aquaman
Crazy Rich Asians
Fresh Prince of Bel-Air
It's hard not to have just one subscription. I have three of them. All of these services feature different shows and movies, but will provide you with some great content so you can relax during this hard time. Happy binge-watching!