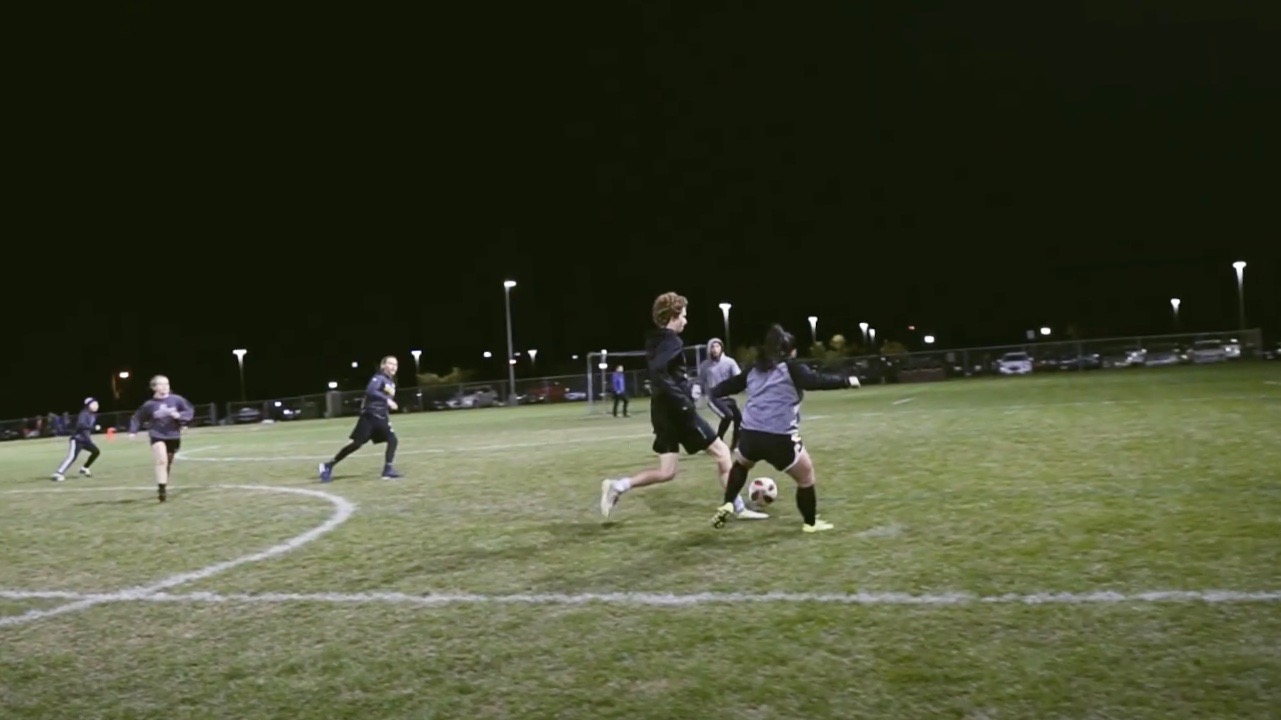 WIAC sports may be canceled but there's still hope for sports at college. By this, I mean intramurals and club sports of course! Maybe you're still unsure of joining or which sport to choose, but I'm here to tell you why you should join! Also, the precautions that are needed to make intramurals, club sports and all extra-circular activities successful and safe.
Do you like being competitive and playing a sport? Well, UW-Stevens Point has many club sports they offer. This past year, there were over 25 and they are trying their best to make sure that all of those sports stay available, even during COVID. They encourage everyone to join, although certain sports may be limited. Prices vary with each individual sport but check out their website below for current offerings.
Intramurals are a hugely popular activity on the Pointer campus and starting this semester, we have some new and fun ones that are ones you definitely will enjoy. There are usually many, many intermural leagues offered but this semester these ones below are only being offered and open right now:
Bag toss
Badminton
Table tennis
Golf league
Disc golf
Tennis
Kickball
Ultimate Pointer Roommates
All activities listed above will consist of 2-4 players except for kickball will be 6 vs. 6 and will be indoors and outdoors. Two other new events happening are E-Venues and Pointer Roommates. E-Venues are taking the sport aspect and gaming aspect and combining them to bring this new event of an online league.
Pointer Roommates is a weekly competition that gives you a list of things to do on-campus and off-campus with your roommate. When you finish a task, you receive points. The more points you receive, the better! The team with the highest amount of points will win a prize but if you also just want to do it for fun, that is also totally okay!
All intramurals are $10 except kickball will have a team offer of $40 for the whole team.
Some intramurals are already closed. The registration for those still open, close today. This will also be the only block they offer this semester, compared to the four blocks they usually offer. Learn more, here.
All leagues and club sports require masks and sanitize equipment before and after each use. Following common CDC and UWSP guidelines to ensure safety and successful experiences.
If you're not interested in club sports or intramurals, no worries! The Fitness and Recreation Programs have many other activities to keep you active or just try something new!
Allen Fitness Center: Limit of 20 people, membership fee required, limited to 60-minute workouts and open 7 days a week.
Group Fitness: Limited to 12 participants, free with student ID and classes started Sept. 20.
Aquatics Center: Fourteen swimmers per hour are allowed, more evening hours and it opened Sept. 20.
Climbing wall: Limited hours, 10 people allowed and 60-75 minutes are allowed per climber.
Open Gym: Still in process of finalizing.
The Fitness and Recreation programs team is committed to staying open. They want to make sure the needs of students are met while being sustainable and following CDC and UWSP guidelines.
I have personally participated in frisbee golf, indoor and outdoor soccer. It was a blast! I know this semester looks different, but I encourage all of you to try them out. You gain experience, meet new people and have some fun! I've met some many new friends because of intramurals and had so much fun playing my favorite sport. I was definitely nervous about signing up but grab a friend, or just go for it and see what happens! If you've played sports in high school, but don't want to continue at a college level, this is your chance to play it again!
For more information on intramurals check out their website to sign up or follow them on Facebook at UWSP Intramurals.
For Fitness Recreational and Programs details, visit their website. You can also follow them on Facebook at UWSP Club Sports, Instagram at @uwsp_club_sports and on SPIN!
Please be mindful of yourself and others as you experience these new and returning activities and make sure you have a fun and safe semester!