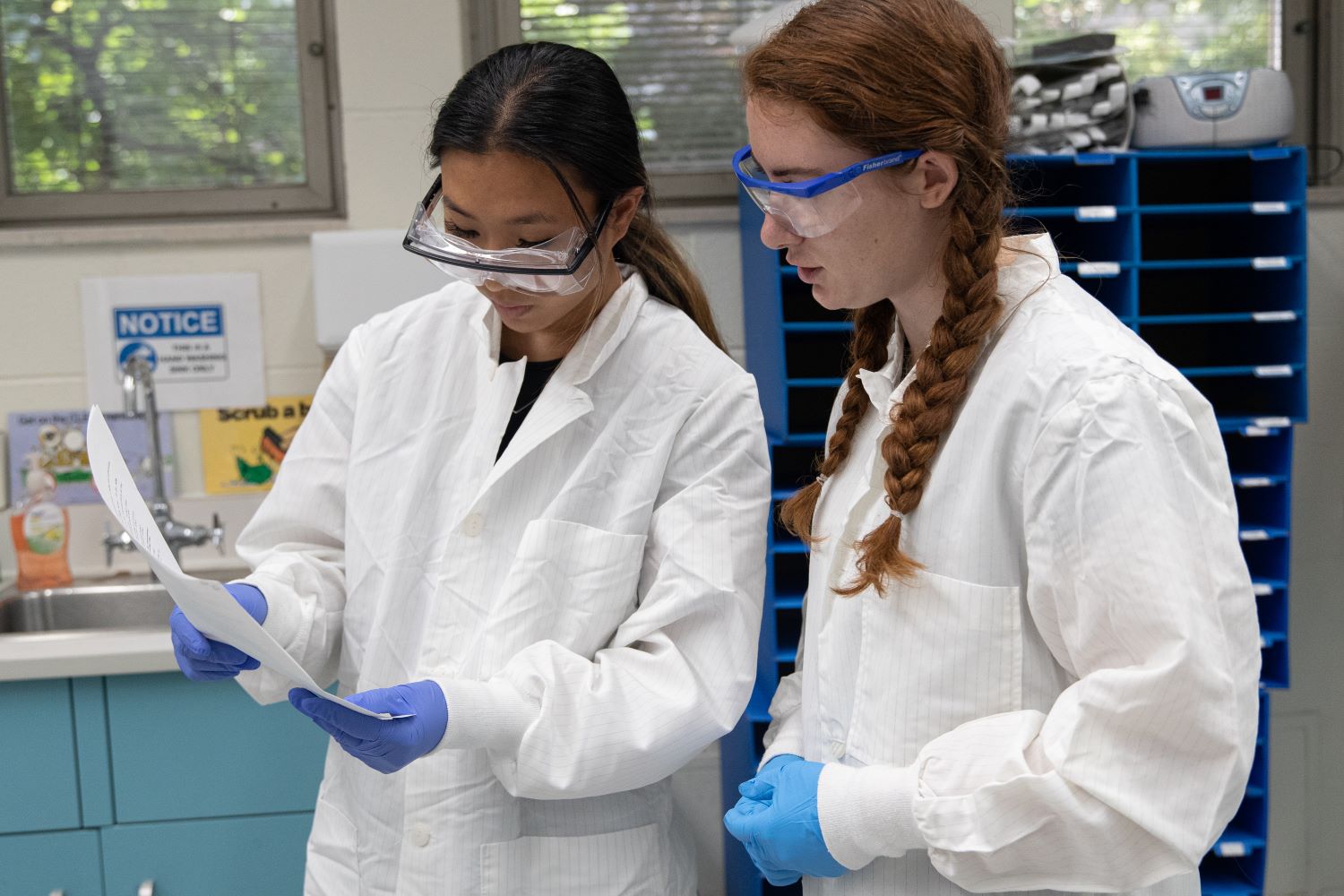 By: Madeline O'Hara, University Communications and Marketing Intern
There are active research projects across UWSP's campus, spanning a variety of disciplines and topics. As someone with a minor in Neuroscience and Behavior, I was naturally drawn to the neuroscience research taking place in the biology and psychology departments. The two projects I have worked on are Effects of Developmental Exposure to Bisphenol-S on Reproduction in Rats with Dr. Heather Molenda-Figueira, and The Effect of Opposite Sex Conspecific Distance Calls on Neuronal Regions Related to Social Behavior, Motivation, and Memory in Zebra Finches with Dr. Sarah-Jane Alger. Something that surprised me was that I was able to participate in research outside of my major, since I originally thought that I would only be able to work on a project with psychology faculty.
Most students participate in research because they hope to make it to graduate school, but the experience is valuable in many ways. Participating in research has helped me connect with like-minded students and faculty, build professional skills, and work on my public speaking.
The best way to get involved in research on campus is to first determine what kind of topics you would be interested in researching. After you find a few topics that you're interested in, you can look at faculty webpages and talk to your professors to see if any of their research is aligned with your interests. Many professors will advertise when they are looking for research assistants, but students can always contact them to inquire about opportunities.
Every year, the College of Letters and Science holds an undergraduate research symposium to show off the research being done on campus. This year myself and many other students will be doing oral and poster presentations at the symposium on May 5th, from 1:45 p.m. to 4 p.m. This event is open to everyone, and I encourage students who are interested in research to attend and see what kind of research projects are being done at UWSP. Maybe I'll see you there!