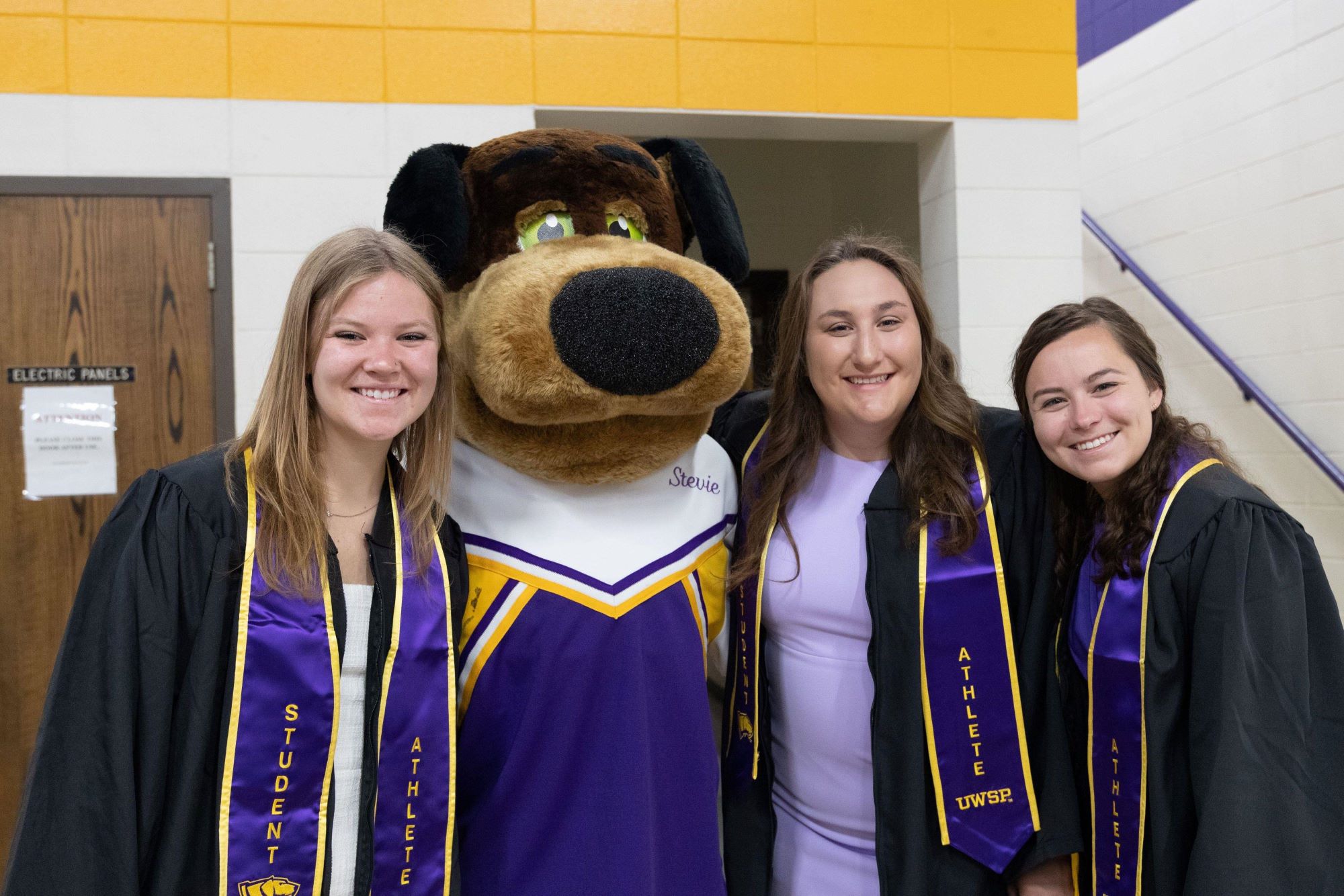 By: Madeline O'Hara, University Communications and Marketing Intern
Hello future alumni,
Congratulations on this big achievement! For those of you planning to walk for graduation, it's time to prepare for the commencement ceremony.
Commencement will take place on May 20 in the Skyward Fieldhouse (formerly the Multi-Activity Center). Graduates must be in the Quandt Fieldhouse for lineup and instructions one hour prior to their ceremony time. There will be two ceremonies: one at 9:30 AM for graduates of the College of Letters and Science, College of Natural Resources, and College of Fine Arts and Communication; and another at 2 PM for graduates of the College of Professional Studies.
Graduates are required to wear a black cap and gown to participate in their commencement ceremony. Caps, gowns, tassels, hoods, and honor cords are available for purchase at the University Store in the DUC from April 10-May 12.
Students can reserve tickets for the ceremony online using their UWSP ID and password beginning on Monday, April 24. Each graduate will be allotted 6 tickets, and seating will be first come first serve. If a graduate or their guest needs accessible seating, please email commencement@uwsp.edu for accommodations.
For more information on how to prepare for commencement, please visit our website Information for Graduates – Commencement | UWSP.