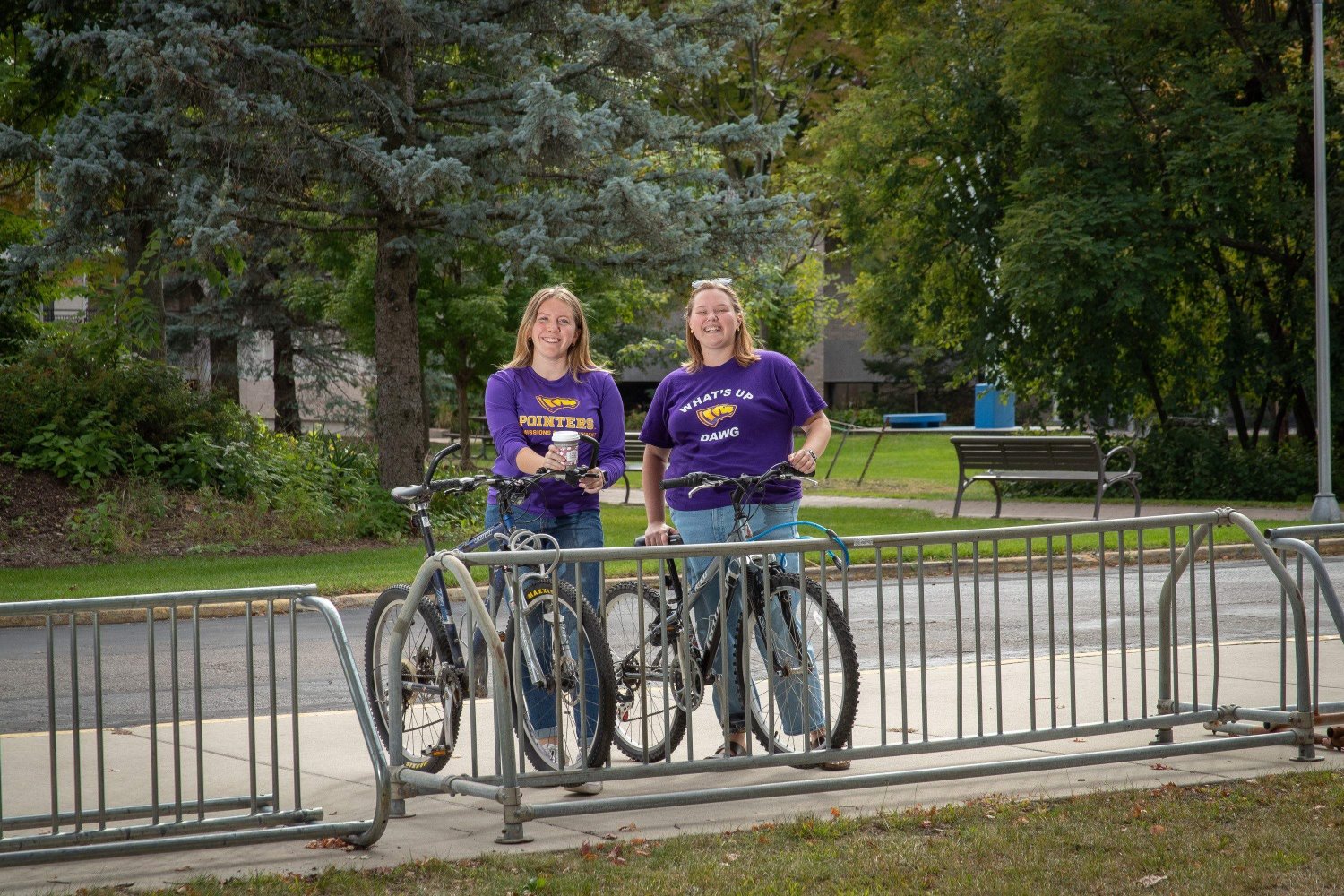 By: Madeline O'Hara, UWSP University Communications and Marketing Intern
Hello Pointers! My name is Madeline O'Hara, and after three years at UWSP, I will be graduating with my Bachelor of Science in Psychology, with minors in Neuroscience & Behavior and Biology. As a senior in my final semester, here are the things I'm most grateful for from my time at UWSP.
Being a psychology student with a biology minor, I had the opportunity to work on research projects with the psychology and biology faculty. Even if you don't need the experience for graduate school, working on research projects gives students the opportunity to meet people within their major and/or minor, develop professional skills, and learn about deeply interesting topics.
My favorite class I took at UWSP was behavioral neuroscience, which inspired me to acquire my neuroscience and behavior minor. Taking a variety of classes allowed me to find new interests!
Living on campus has given me the opportunity to make new friends and have new experiences. UWSP puts on many different events for students from movie and game nights to a haunted dorm tour and even therapy dogs during finals. Living on campus enabled me to attend many campus events and make fun memories with my friends.
Many students must work through college, and working on-campus has been one of my favorite experiences at UWSP. I have held jobs in the Campus Activities and Student Engagement office and the University Communications and Marketing office. On-campus jobs are catered to your schedule, and my employers have been understanding of my needs as a student which helps me excel at work and in my education! Through my jobs, I also made many new friends and developed great relationships with my coworkers and bosses.
The Stevens Point community welcomed me with open arms! A major part of my college experience involved shopping local businesses, visiting restaurants (Carl D's>Belt's), and attending basement shows for local bands. My fondest memories include local haunts and making good (and a few bad) decisions while surrounded by my friends and fellow students.
Fellow seniors, which parts of the Pointer experience are you most grateful for? Continuing students, what are you most looking forward to doing in your remaining time here at UWSP?
Roll Dawgs!
-Maddy