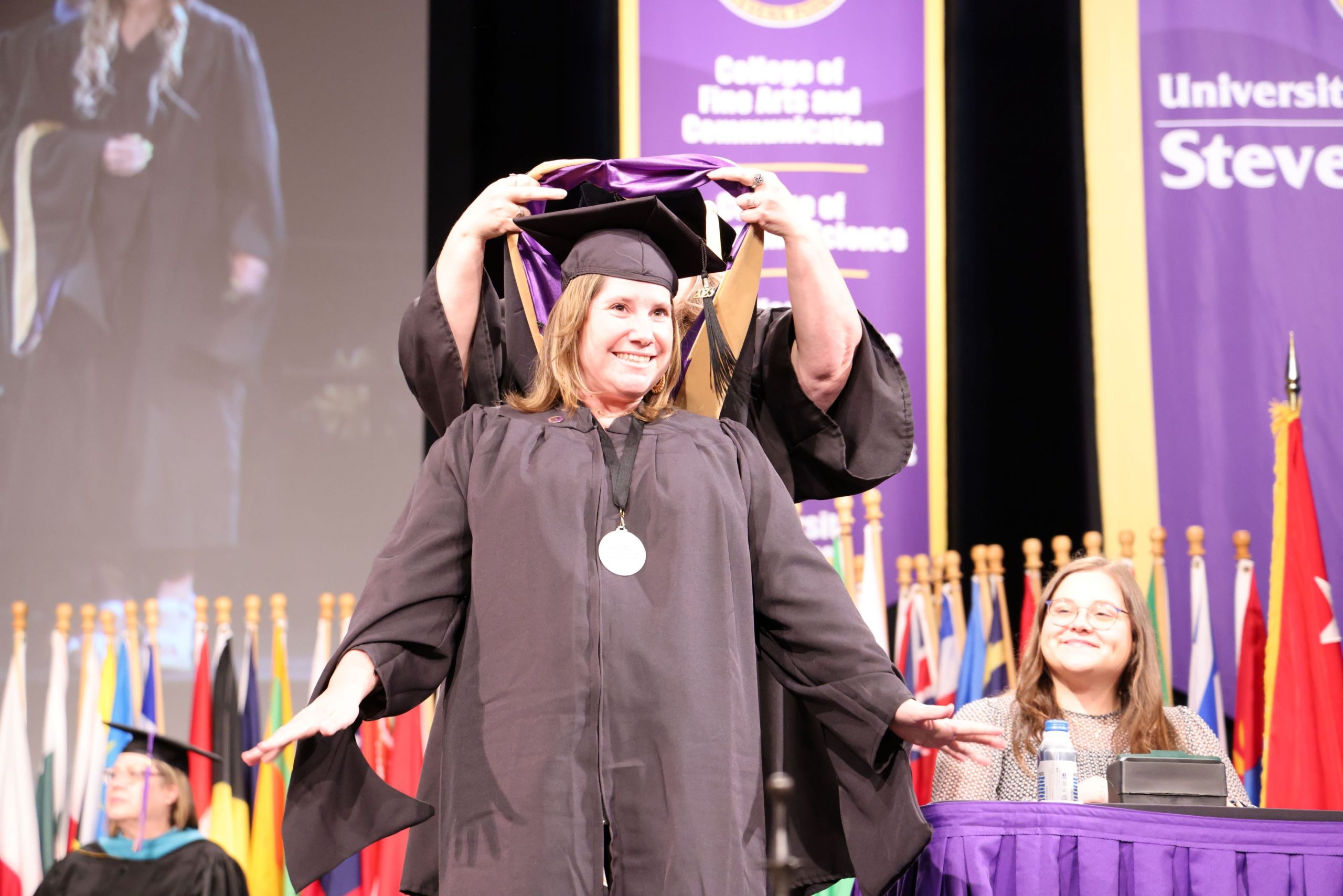 As you go through your college experience, you may find yourself wondering if a master's degree is the next step for you. A graduate program is a great option if you are looking to expand your knowledge or advance as a professional in a specific field. UWSP offers 15 different master's degrees in a variety of areas. Five of the programs are offered through the UW Extended Campus, which allows UWSP to offer more flexible, online graduate programs. These programs range in length, with some able to be completed in one year. 
UWSP offers ten in-person/hybrid graduate programs including a Master of Science in Community and Organizational Leadership, Education, Natural Resources, Speech-Language Pathology, Athletic Training, Health and Wellness Management, and Sustainable and Resilient Food Systems, a Master of Business Administrations, a Master of Music Education and a Master of Natural Resources. These programs are taught by UWSP faculty and utilize the campus to help give students hands-on experiences throughout their graduate studies.
UWSP has partnered with the University of Wisconsin Extended Campus to offer five online graduate programs. These include a Master of Science in Applied Technology, Data Science, Cyber Security, Health Care Administration, and Information Technology Management.
If you are interested in getting a master's degree through UWSP, there are still financial aid and scholarship options. You can fill out a FAFSA application and see if you are eligible for any loans through the Department of Education. UWSP also offers a variety of scholarships for students getting their master's degree.
For more information on how to apply for graduate school and what is needed for admittance, please visit Graduate Students – University of Wisconsin-Stevens Point (uwsp.edu).