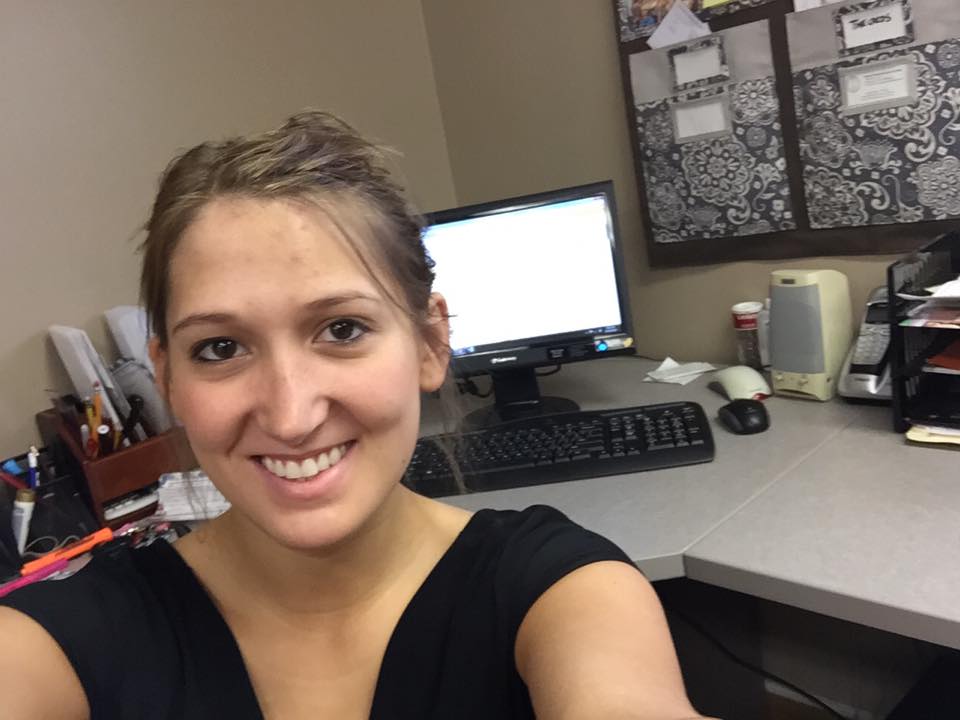 The above picture is me at my current administrative job that I found through Quest. Not only do I love this job, but I make my own hours!
At the University of Wisconsin-Stevens Point, I am considered a "nontraditional student". This title is defined by the university as a student returning to school after a two-year break, a student who is a parent or a student over 24. There are tons of resources for nontraditional students such as scholarships, child care and more you can learn about through the Nontraditional Student Office.
But the term "nontraditional" begs the question, what is a "traditional" student? The idea that there is a majority of "traditional" students who are coming to school straight from high school and have the resources to focus 100 percent of their attention on their academics, seems to me like a pretty archaic idea.
The truth is, to get the education we want, most of us need jobs.
Most people go into a job interview ready to do whatever they need to do and take whatever schedule their employer gives them to get their foot in the door. Students with jobs have the unique situation that work is not their priority. It is just a necessary means to achieving their academic goals and eventually making work the priority after graduation.
A study done in the past few years by UW-Stevens Point found that students working and going to school are most likely to sacrifice sleep to fit everything into their schedule. This doesn't sound like much fun and certainly is not healthy. So I have a few suggestions for jobs that can work for you while you're in school.
1. On-campus jobs – UW-Stevens Point has many options for working on campus. Whether it be tutoring, food services, administrative work, there's something for everyone, and your employer understands that your priority is school and can work around your class schedule and big exams.
2.  Waitressing/bartending – This is probably the most lucrative ratio of time to money. There are many bars and restaurants in Stevens Point. The down side to this option is that you want to make sure you don't have any early classes because with most of these jobs you will be working late.
3. Child care and odds-and-ends jobs – Many people reach out to UW-Stevens Point for odds-and-ends jobs such as short-term child care and lawn mowing. You can receive updates on the jobs available by signing up for emails through the Student Involvement and Employment website. The downside to this is that the jobs are short term, good for a little extra cash, but not something to stake your livelihood on.
4. Customer service – The location of UW-Stevens Point provides for an abundance of businesses within walking distance from campus such as Starbucks, Taco Bell, and Shopko that are familiar with having student workers and are willing to work with you to create a schedule around your classes.
Your first stop in deliberating what job is best for you is Career Services. Located in the Student Services Center, Career Services is a great resource that is available throughout the academic year.
Next, is signing up for Quest emails through the Student Involvement and Employment website. I have found my last two jobs through this resource and it is so simple to use. It looks like this: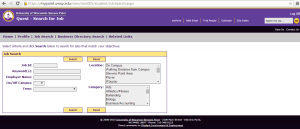 Now you are ready to apply for jobs that will be a great match for your student life!