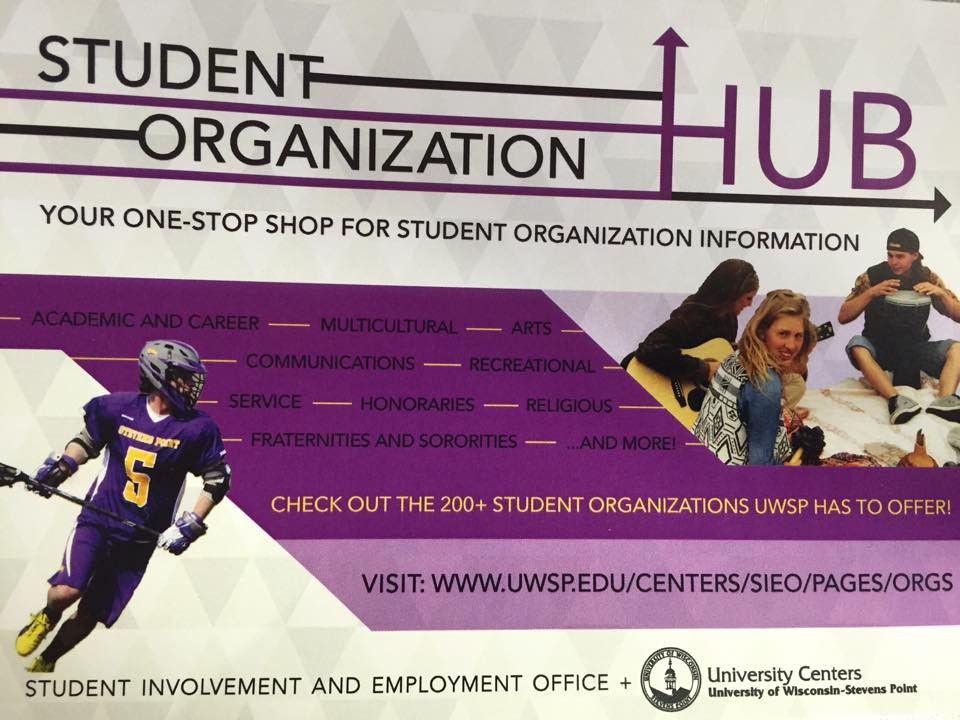 Would the world be better if we strove to be as rational as possible? Is truth subjective? Is there objective justice? Human overpopulation: Should people be allowed the freedom to breed? Sentience and Souls: Can you have one without the other? What does it mean for someone to be a hero?
These are just a few of the topics that you will find me and the rest of the Philosophical Society discussing Thursday nights in the Brewhaus. Soon after transferring to the University of Wisconsin-Stevens Point, I became a member of the Philosophical Society, then the vice president, and this past year I was the president. Suffice it to say, Thursdays quickly became one of my favorite nights of the week, and honestly, I feel it is probably my obligation as a club-lover to share why you should be one, too.
I recognize that the Philosophical Society is not everyone's cup of tea. Personally, that blows my mind because how can you not want to dive into discussing morality and existence over refreshments? But for the rest of you, we have more than 200 other organizations at UW-Stevens Point.
So I did a little investigating about these other organizations and I visited with Susan Lebow, the assistant director of Student Involvement and Employment, who gave me some insight into the value of being involved in clubs and organizations. Using her insight, and some of my own, I created the top 10 reasons joining a club should be at the top of your college to-do list.
1. Finding your place – There's no doubt about it. College can be pretty intimidating, especially if you're coming from a graduating class of 30 to a school of approximately 9,348 students. Joining a club can help you discover the identity of your college-self. Maybe you try Fly-Fishing Club and it's not your thing, but you meet your new best friend. Then, you try the Gender and Sexuality Alliance, and it has some pretty great events that you want to attend, but you don't want to commit to every meeting. Finally, you give German Club a try, and it's a club that you eventually run for office in and make memories that will last a life time. (You might feel like Goldilocks in this scenario, but don't get hung up on that. You might rock it in the first club you join. I don't care. You do you!)
2. Academic advantages – In addition to national statistics on students who are more involved having better grades, there are many clubs that will directly help you with your academics. Such as the Student Legal Society that organizes practice LSAT exams. There is also a Math Club, Pre-Veterinarian Medicine Society and History Club. Some academic clubs bring in professional speakers, host networking events and help you look for internships.
 3.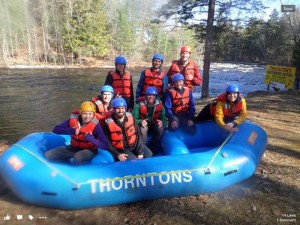 Field trips – There are many different field trips that organizations take. As a member of the Philosophical Society, we try to make it to conferences, which have given me insight into what I would be doing if I pursued Philosophy. The Chiropractic Club goes on field trips to schools with graduate programs they may be interested in. There are also recreational clubs that go on great field trips such as Adventure Club's recent whitewater rafting trip.
4. Get to know professors – This is one of my favorite reasons. Every club has an adviser that is also a faculty member at UW-Stevens Point. Although how involved the adviser is differs between organizations, connecting to faculty outside of the classroom can open many doors. Your adviser can be a great person to go to for a recommendation letter or extra help in a difficult class. There are also more unique unexpected advantages. For instance, at the end of the year picnic for the philosophical society I was complaining about studying for the LSATs and also being short a credit of graduating. To my surprise, my adviser suggested that we set up an independent study in logic that fixes both problems and has given me an opportunity that most prospective law students would kill for.
5. New experiences –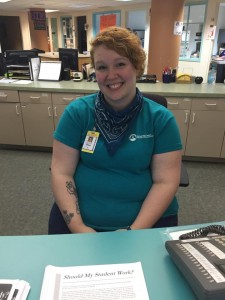 Meet Daishcon President Melissa Habberley. With more than 45 members, Daishcon spends the year planning to run in the sci-fi gaming convention. Habberley said in addition to learning leadership and working in a team, she's had unique experiences. "In our club, we have a lot of members that have social anxiety, Asperger's [syndrome] and very mild autism. Seeing students come into the club and grow as part of our community is really rewarding [and] to see them triumph over things they didn't think were possible."
6. Boost your résumé – Especially immediately out of college, your résumé might look a little grim. Adding some clubs to your short list of part-time jobs can show employers that you are able to multitask, having been involved in an organization while also balancing school and possibly work. It also gives your résumé some personality. Perhaps your future employer was also a member of Toastmasters International during college, or sees that you were part of Fire Crew and his or her brother is a firefighter. Maybe your future employer will see that you were involved in Boxing Club and asks you about it because he or she always wanted to give boxing a try. Having the option of adding an organized extracurricular to your résumé can be more helpful than you think.
7. Fun – Although maybe not the most practical reason, let's be honest, its most likely the REAL reason you actually join a club. You're busy and your time is the most valuable (only?) asset you own. So after joining Pre-Medicine Club to help you prepare for your career, you might also want to look into belly dancing, Yoga and Meditation Club, or Paintball Club.
8. Share a common passion – I have so many friends who I love to death but completely (and understandably) tune out when I start pondering whether something I did was living in Sartre's concept of Bad Faith or if a character in the movie we're watching would fulfill Nietzsche's characteristics of an ubermensche. Having a group of people who will get excited with me about my philosophical interests has helped me learn more about myself and have a place to express that part of who I am.
9. Develop new skills –  For instance, this year I was part of organizing the Wisconsin Philosophical Association Conference that UW-Stevens Point hosted and I learned about the importance of details in event planning such as making sure that the technology department is open on the day of the conference so that my club members aren't running around like chickens with their heads cut off trying to find someone who can get us the stinkin' projectors. (Yep, that happened). More generally, being the president of a club has also taught me how to manage time, run a meeting and develop marketing skills.
10. Make the most of college – I remember my older brother once telling me he wished he had been more involved when he was in college because there is never going to be another time in your life with the same sense of community or opportunity to try new things. Most towns don't have a Women in Natural Resources club or an Opera Club. So, don't waste this time!
Don't let the number of options overwhelm you. Find the right club for you. You can check out the Student Involvement and Employment website, where you can also find a contact for the clubs you're interested in to get more information. If searching online to find the right club isn't your thing, stop by the Student Involvement Fair from 6 to 8 p.m. Thursday, Sept. 10, because listening to music and eating free food is everyone's thing.