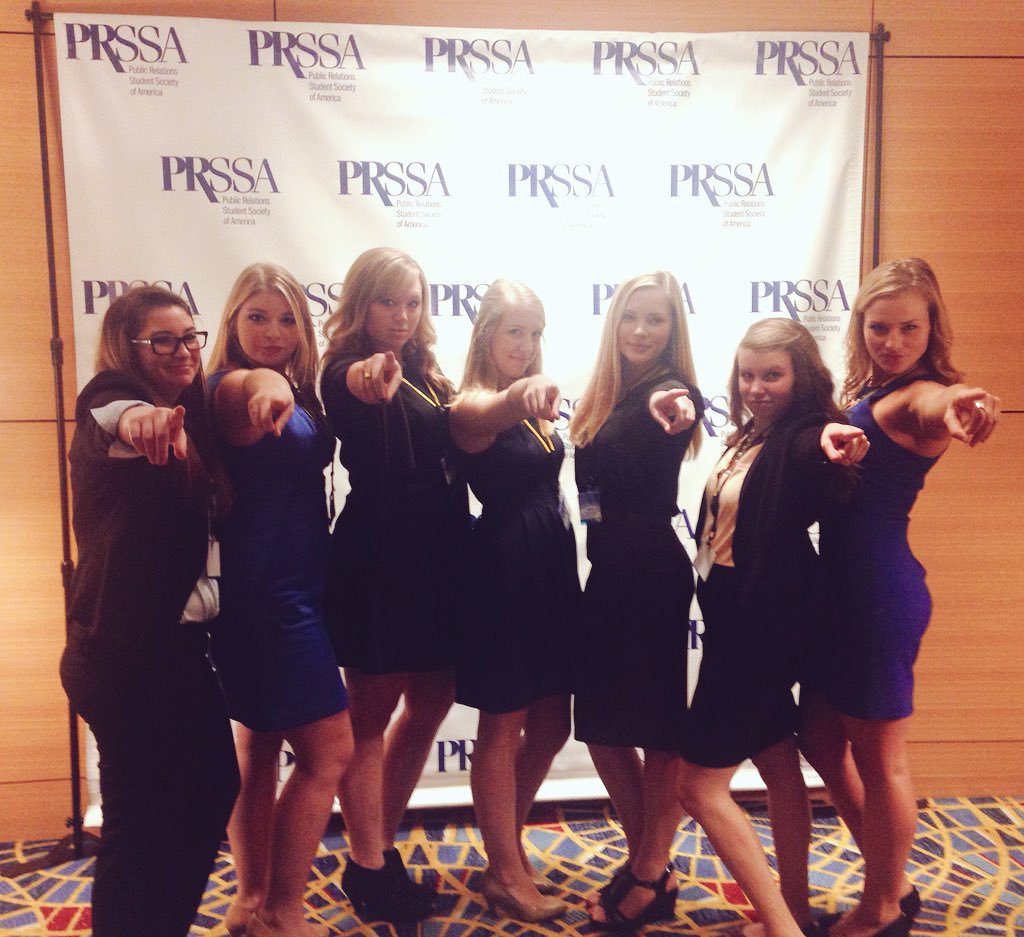 At the University of Wisconsin-Stevens Point, I found myself.
"We know what we are, but know not what we may be."
William Shakespeare once said, "We know what we are, but know not what we may be." Entering college is a time where students know who they are, but not the endless possibilities they could become after an education with the university. Student organizations on campus can help to guide students through different passions, causes, and networking opportunities.
When I was a first-year student, I entered college being so undecided. I had no clue what I wanted to do and luckily I had an awesome adviser that helped me to make some key decisions. By my second year at Stevens Point I declared a major in communication with an emphasis in public relations.
First semester of my third year I met my friend Sam Umentum. He happened to be the vice president of an organization on campus, the Public Relations Student Society of America (PRSSA). I had heard about PRSSA through some classes, because it was the organization that aligned with my major. However, I was intimidated and didn't know whether it was exactly something I would be interested in. After meeting Sam, he got me involved in the organization where I took a position as a philanthropy chair. I started meeting more people in my major who were passionate and pushed me to be more. I took on a PR director position and continued to be even more involved. Last May, I was elected president of PRSSA for the 2015-2016 school year. I have had internship opportunities, travel and conference experiences, and the ability to network with students and professionals across the nation.
Getting involved really changed my whole collegiate experience. Through PRSSA and other organizations, I have found the person I want to become. I found the career I wanted, the friends I wanted to spend all my free time with, and an organization that helped me excel at UW-Stevens Point. My advice is to get involved. There are so many great student organizations on campus waiting for you to join.
A couple ways to get involved:
NETWORK!
Networking is all about talking with others. Get your friends to go to a meeting with you. Talk to members within organizations. They want you to ask questions and have fun because eventually you all become friends!
Never be intimidated.
Getting into an organization can seem intimidating because everyone else knows each other. Never let the initial meetings scare you away from making a commitment. The more you can get involved within the organization, the better résumé you are going to develop while on campus.
Caryn Reinthlaer, from Rhinelander, Wis., is a communication major with a public relations emphasis at UW-Stevens Point. She's pictured third from the left in the photo above.