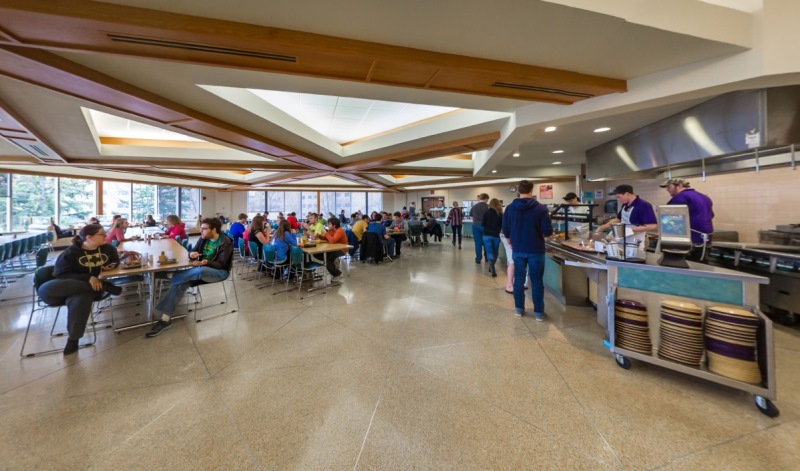 One of the biggest things you hear college students say is "I miss home-cooked meals." Although adjusting to the fact that the food you eat is not cooked "your family's way" can be difficult, Stevens Point won't disappoint when it comes to meals.
As you have probably toured our university or been told, there are three places to eat meals at the University of Wisconsin-Stevens Point: Upper Debot, Lower Debot and the café at the Dreyfus University Center. All of these locations serve breakfast, lunch and dinner. You can check the meals that each is serving by clicking on "menus" at www.uwsp.edu/dining.
There are many choices at UW-Stevens Point for meals but I wanted to share my favorite with you so that when you get here you might also enjoy my favorite breakfast meals!
Because breakfast is the most important meal of the day, I wake up early just to get it. Breakfast also represents the hardest choice of the day: What to have! At Upper Debot, I strongly recommend that you have the sausage and gravy biscuits and the omelets cooked for you! I get cheese, mushrooms, bacon and sausage in mine. They also have coffee and five types of cappuccino in case you need a little pick-me-up in the morning. At Lower Debot, the best things in my opinion are the breakfast bowls! Scrambled eggs served over hash browns with your choice of meat (bacon, sausage or ham) with choices of other toppings such as sour cream, cheese or salsa! Delicious! But by far the best breakfast options (and the best things served at UW-Stevens Point) are the breakfast burritos served at the DUC café! There are so many options and it all tastes fabulous!
Now that I have talked your ear off about breakfast, I hope you will consider getting a good meal to start off your days of college well!
UW-Stevens Point blogger Valerie Every is a communication major from Green Bay, Wis.