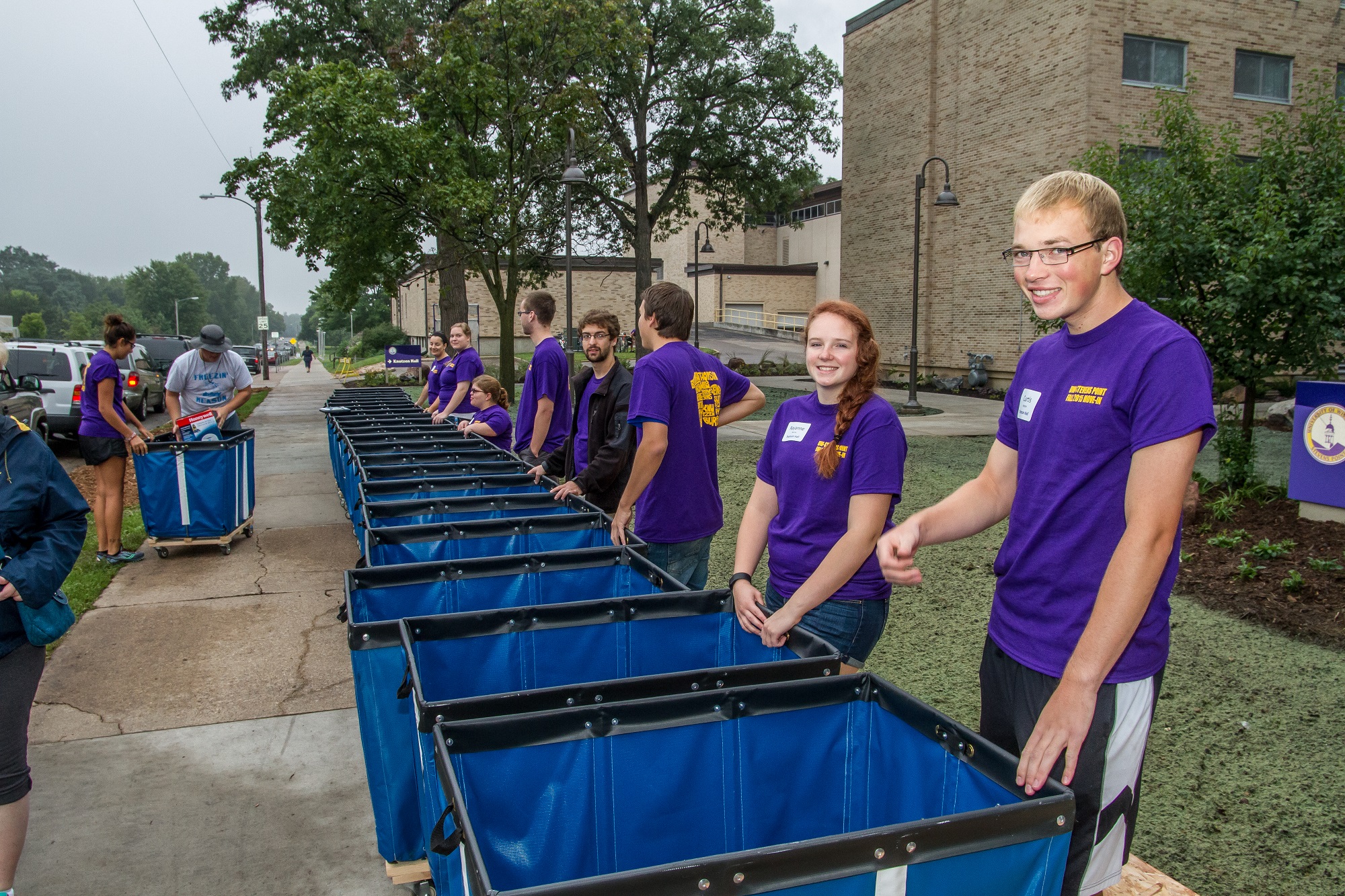 What will drop off day be like?
Let me ease any stress about move-in day, by giving you the play-by-play of how the day will go!
First, you'll get up early and drive to Stevens Point, after you take one "last look" at your home.
When you arrive at the University of Wisconsin-Stevens Point, you'll see an incredible number of other nervous, excited first-year students running around and unpacking. You'll park and go to the front desk of your residence hall, where you receive your key and safe lock. Then you will take your first glimpse at your new home: your room.
In most cases, UW-Stevens Point staff and volunteers help you move your stuff from the curb to your room. You will have plenty of time to unpack and make the room home. This is honestly so fun! If you don't like where everything is right in the beginning, it's OK. You'll have lots of time to change it.
For some of you it will be the first time meeting your roommate. For some, you already know each other. Either way, it's real now — you live together. This was probably my favorite part. I knew who my roommate was but I hadn't met her before, so it was super exciting. It's always nice to have someone to go through the year with you.
Depending how early you arrived, you will have time to spend with your family or with your roommate. I got lunch with my family at a local restaurant. Spending this last little bit of time with your family and those who drop you off at school is valuable. You'll miss them.
Then they leave, you have this realization: Oh, my gosh, I am in college. It may be nerve racking, and it may be exciting. No matter what, you will learn so much about yourself, make so many friends, and fall in love with Stevens Point.
So in a few short weeks, have a great first day, Pointers!
UW-Stevens Point blogger Valerie Every is a communication major from Green Bay, Wis. For more information on move-in day, visit our website at bit.ly/2bvI53B.