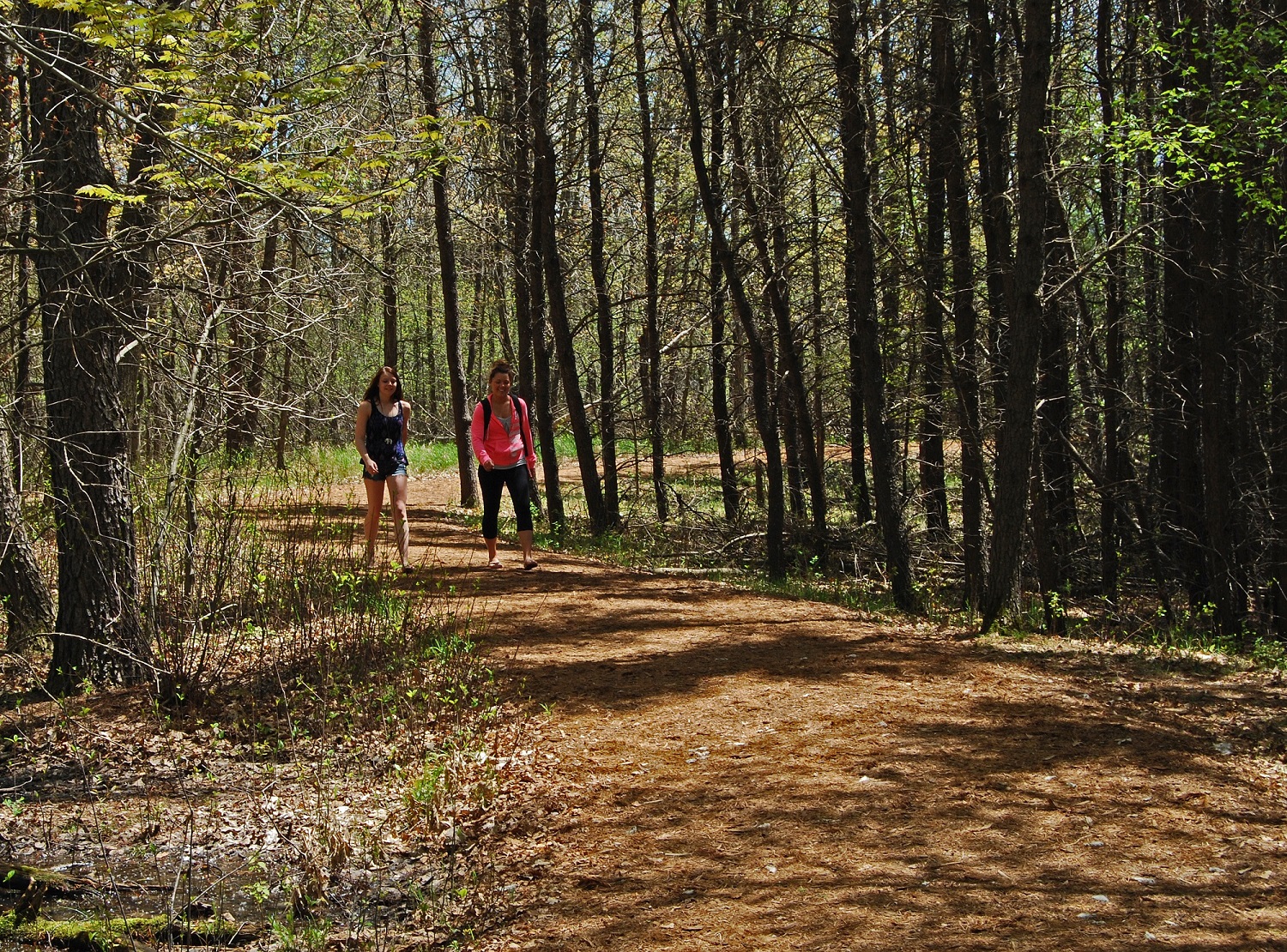 Student blogger Mikayla Jankowski recommends having ways to relax when you're a student such as taking walks through Schmeeckle Reserve. Take a virtual tour of Schmeeckle Reserve and Lake Joanis.
In the spirit of National Relaxation Day, let's take some time for ourselves before we go back to school. Sooner than we know, we are going to be buried in homework, extra-curricular activities and work. With less than a month until we go back to the University of Wisconsin-Stevens Point, we should be doing things that we enjoy and find a way to relax before the craziness starts.
Hang out with friends
For some people, being around others is a way to unwind and have fun. Spend time with friends that you have had ever since grade school because you may be going separate ways during the school year or have fun meeting new people and making new friends. In doing so, you could make memories that will last a lifetime too.
Vacation
Vacationing does not have to be extravagant, but it should be relaxing. Take a day trip somewhere close to your home, explore a new hiking trail, or find a quiet, remote place to read a book. These things are not expensive and could be a great way to enjoy that warm days that are left of summer.
Make yourself happy
No matter what you do in this time before school starts, make sure to do things that make you happy. During the semester, you may not have as much time to do those things, like read a book, because you will be reading for classes and you won't want to read after that.
During the school year it can be hard to find time to relax, but it is something you should find a way to control stress. Do things that help you relax or make you happy, so you succeed in other parts of your life, too. Consider joining an intramurals team or regular walks through Schmeeckle Reserve. These are activities that could help take your mind off what stresses you. Don't overexert yourself and know your limits. Doing so will help make your time at UW-Stevens Point a wonderful experience.
Mikayla Jankowski is a business administration major and communication minor at the University of Wisconsin-Stevens Point.