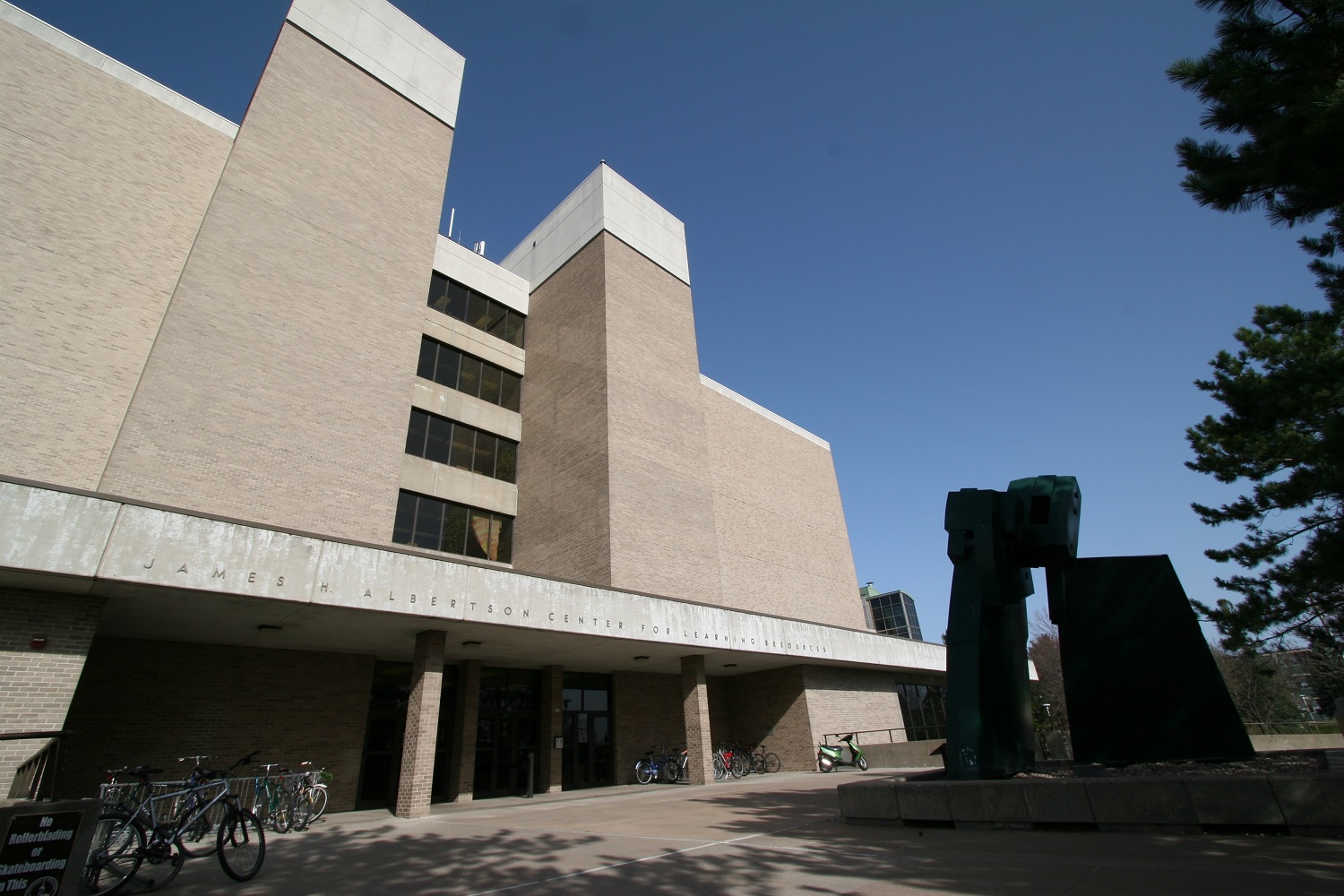 The Learning Resources Center at UW-Stevens Point provides students with more than just quiet places to study. Learn more about it in our virtual tour.
When you arrive at the University of Wisconsin-Stevens Point, you'll find there are many ways to study and manage your course loads and tests, but it's important to find the places where you're most comfortable studying. UW-Stevens Point offers an amazing number of places to study that accommodate all types of learners. Hopefully, you will find the location ideal for you where you can get work done so you can ace those tests. Here are some of the places I use often.
My desk: Each student is provided a desk in their residence hall room with lots of space. I generally study at my desk when I really need to work but I also want to be alone. It allows me to listen to music or eat food while I am studying. It gives me the comfort of my own room to get work done.
The Learning Resource Center (library), second floor: The library is a location for group studying and quiet talking that allows for an open and comfortable working environment. I don't often use this location, but those who do find if very helpful.
The Learning Resource Center (library), fifth floor: This is one of my favorite places to study. It is a silent working environment with private study areas (cubicles) that allow for efficiency. I prefer to go here for finals or for big tests. This helps me concentrate and get work done.
Picnic tables: When the weather is nice I like to study and do work outside. Sometimes I feel caged up in the residence halls when the weather is nice, but I need to get work done. So, in the fall and spring, I go outside and get work done in the sun!
Dreyfus University Center café: There is the lovely and amazing homegrown café which serves locally grown coffee (ingredients) and foods (bagels, muffins, cookies, brownies, etc.). Anyway, there are lots of seats, couches and tables. I usually go there to listen to music, have coffee and get work done between classes. This is honestly my favorite place to go because it is a comfortable and cool college atmosphere and it is the center of most of my classes. Also I love their hazelnut caramelados, so I highly recommend you stop there!
Best of luck studying for your tests and writing your essays! I hope you find your perfect place to study here at UW-Stevens Point.
UW-Stevens Point blogger Valerie Every is a communication major from Green Bay, Wis.