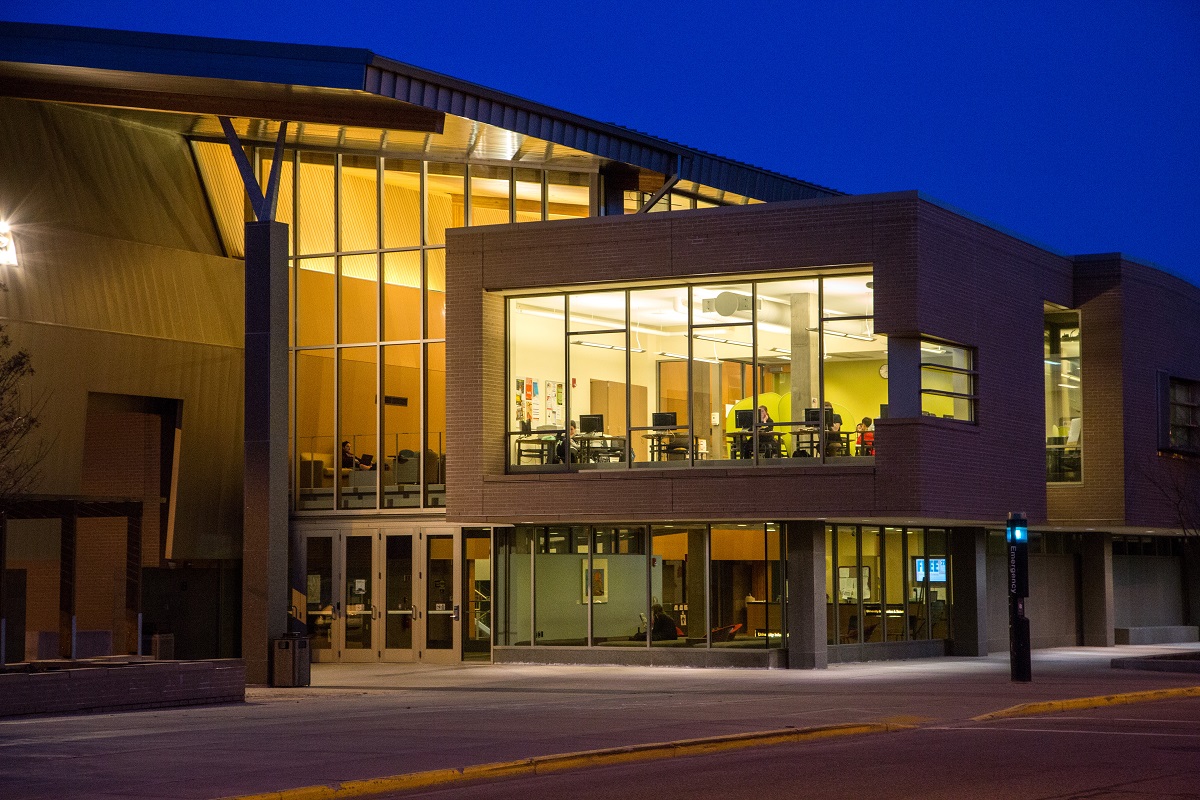 The Dreyfus University Center is a hub for student activity at UW-Stevens Point and is the home of the Student Involvement and Employment Office.
In a previous blog, I encouraged students to explore courses that are challenging yet offer rewarding and beneficial skills. However, the great thing about the University of Wisconsin-Stevens Point is that there are plenty of places you can learn beyond the classroom! If fact, I would argue that I've learned just as much through participation on campus as I have in the classroom.
As a member of the Public Relations Student Society of America, I have expanded my knowledge of public relations far beyond what I had learned in the classroom. We are always participating in activities that focus on skills we'll need as PR professionals.
I found that once I started attending the PRSSA meetings regularly, I began to recognize how important my involvement was. To me, missing a PRSSA meeting or event is equal to missing class. Although I am not receiving credit for my involvement, I'm gaining an extensive amount of experience that I believe employers will value just as much as my course load.
Of course, I understand that every major is unique. I'm focused on jumping into my career next May, while others maybe planning on attending graduate school. Luckily, there are student organizations every kind of student will find beneficial.
How do you find a student organization that will best suit you? You use SPIN (Stevens Point Involvement Network)! Simply go on SPIN and select "Organizations" at the top of the site. Once you're there, scroll through the list of organizations and read what they're about. Also, you can click on your name in the upper right corner and then select "Interests" to help SPIN locate organizations that might be of interest to you. If you find one that interests you, you can click on it to get more information including when and where they meet or who to contact about joining the organization.
You can also attend the Involvement Fair on Thursday, Sept. 15, throughout the Dreyfus University Center to learn more about the many organizations on campus!
So, as you dive into your courses this upcoming semester, don't forget to check out the many learning opportunities outside of the classroom through campus involvement and student organizations! More than 100 groups will be in attendance!
UW-Stevens Point blogger Chloe Wiersma is a communication major with a public relations emphasis and a business administration minor from Beaver Dam, Wis.