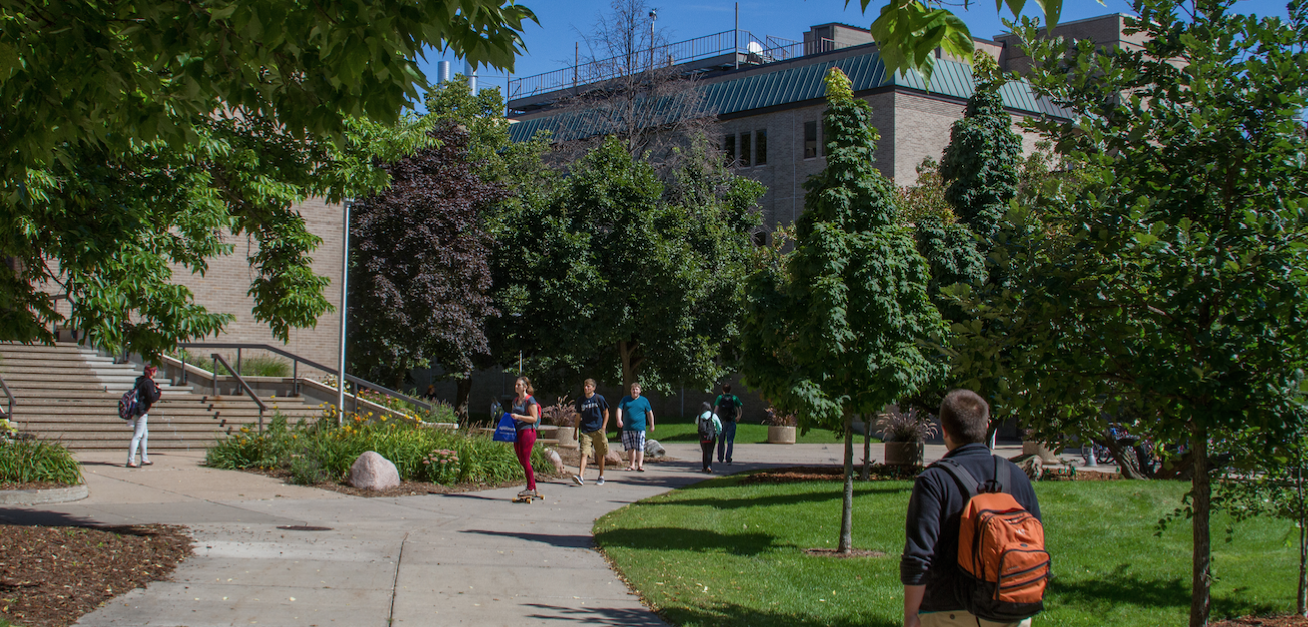 One of the most difficult things about going to college is separating from your high school friends. So, when my friend Cait decided to transfer to UW-Stevens Point, I was thrilled. A few short years later, we're wrapping up our courses and planning to graduate together in May!
Recently, I sat down with Cait to learn more about her experience as a transfer student.
Becoming a Pointer
Chloe: Why were you interested in transferring to UW-Stevens Point?
Cait: The school I was at just wasn't for me. It was too small and it didn't feel like home. I also wanted to go somewhere less expensive. I had friends at UW-Stevens Point, and when I visited the campus I felt like there was so much going on, even outside of class. I felt like I really fit in here and got along well with the other students.
Chloe: What was the application process for transferring like?
Cait: I was already at a UW school, so it was very simple. My information was already in the system online, and I wrote an essay about why I wanted to attend UWSP. To be honest, I think I completed it in one night.
Chloe: Was there a specific program you were interested in pursuing?
Cait: I really like the university in general, but wasn't drawn to a specific program at the time. I really like psychology, and I knew I wanted to do something in juvenile justice.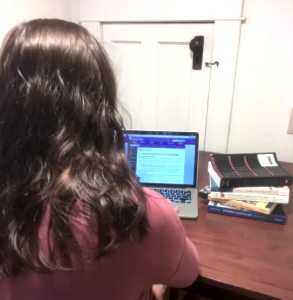 Chloe: Were there any courses that helped you determine what you wanted to study?
Cait: At my previous university, I took a lot of criminal justice courses. I knew that I really wanted to work with teens and help them get on the right path. I was always interested in the legal system, but I wasn't sure how I could best apply myself. Two weeks into classes here at UWSP, I discovered the social work program and switched almost immediately. It was always in the back of my mind that I would pursue social work, but I never really sought it out until it was right in front of me.
Chloe: Did you fall behind in course work or lose credits when you transferred?
Cait: I actually did better in my courses here because I found classes that I was truly passionate about. I did have to catch up on credits because I switched majors. The credits that transferred have been applied toward my degree. My advisor here was very helpful, and she worked with me to plan my schedule so that I could still graduate in four years.
Chloe: How did you meet people as a transfer student?
Cait: I guess you could say I had an advantage over other transfer students because I met a lot of people when I came to visit the campus. Once I transferred here, I got to know some of them a lot better and discovered a few were also in the social work program.
Chloe: Is there anything you would have done differently?
Cait: I wish I would have started here at UWSP and declared social work as my major right away. Other than that, I'm not sure. I'm really happy with where I am now.
Chloe: What advice do you have for a student interested in transferring to UW-Stevens Point?
Cait: Research the programs here first and double-check that your course credits are going to transfer. I think it's also important to reach out to friends who may go to school here and visit them. And, if you visit, ask them to walk you around campus.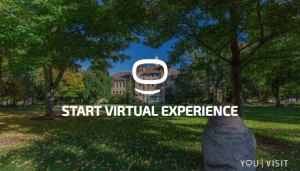 Take a virtual tour now, and learn more about transferring to UW-Stevens Point today.