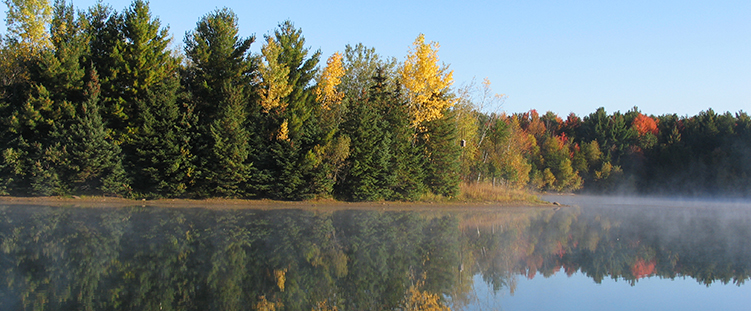 Before you come to UW-Stevens Point, I am sure you will have created a first-year "bucket list" that you want to accomplish. As a sophomore at UWSP, here are some of my suggestions for things you should add to your bucket list:
Go to multiple sporting events. I would recommend that you go to at least one athletic event at UWSP. Consider volleyball, football, basketball, hockey and baseball games – among others. This is a way you can meet new people and see what interests you. It may even help you decide to get more involved in athletics or join an intramural team. Attending a Pointer game is a great way to get out of your room, make some new friends and show your UWSP spirit.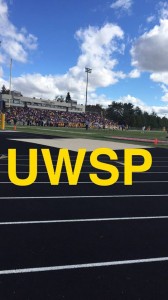 Make a Belts' ice cream run. Belts', the iconic outdoor soft serve stand, is a popular destination for UWSP students. It has a variety of choices and flavors with homemade and locally-sourced toppings. Over the course of your first year at UWSP, be sure to stop at Belts' and try the awesome flavor combinations.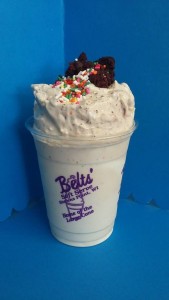 Take a class you want to take – outside of your required courses. College classes, especially first-year and general courses, can be very stressful if they aren't what you're interested in studying or are subjects you don't excel in. It's not always easy to love your classes. So, on your bucket list for the year, I suggest you try to pick at least one class that interests you, whether it pertains to your major or not. Of course there are classes in your major that will interest you, but there are also classes like scuba diving instruction. Do something to make you happy and try something new.
Schmeeckle exploration. Utilize Schmeeckle Reserve whenever you need to. It's a good stress reliever, a good teaching tool and a great place just to escape to nature. Schmeeckle can be used to your advantage. The nature reserve is a place completely unique to UW-Stevens Point. Check out Schmeeckle's website for more information and a calendar of events.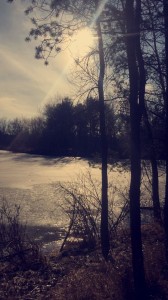 Join a club. I know that you've heard this before, but actually do it. For real! Getting involved will only help you. You can join a club for your major or simply for one of your interests. Clubs and student organizations will help you make friends, better your education, prepare you for a future career or indulge your interests. There is no reason not to join one, and you'll be glad you did.
Make good friends. This may also sound obvious, but taking your time to choose quality friends will benefit you in your future years here at UWSP. It is easier to make friends if you join clubs, or make an effort to go and participate in events on campus. These new friends are people you may live with in the future or take classes with. Who knows – making friends could lead you to meet your future husband, wife or your best friend for the rest of your life!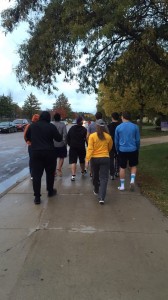 Get out of your comfort zone. You are no longer in high school and are likely no longer in your hometown. You are free to be whoever you want to be. You have no limits, no restrictions. Step out of your box – go do something you never would have done otherwise. Join a club and become an officer, take a class that will challenge you, go sit at a table with random people and introduce yourself! I joined a club and immediately applied to be a member of its board. Even though I was young and nervous, I am so happy that I did it! Go be whoever you want to be – that's what college is for – developing you!
What's on your first-year bucket list? Or do you have a before-I-graduate list of goals? Between classes and extracurricular activities, remember to have fun your first year of college and make the most of the year that you can!