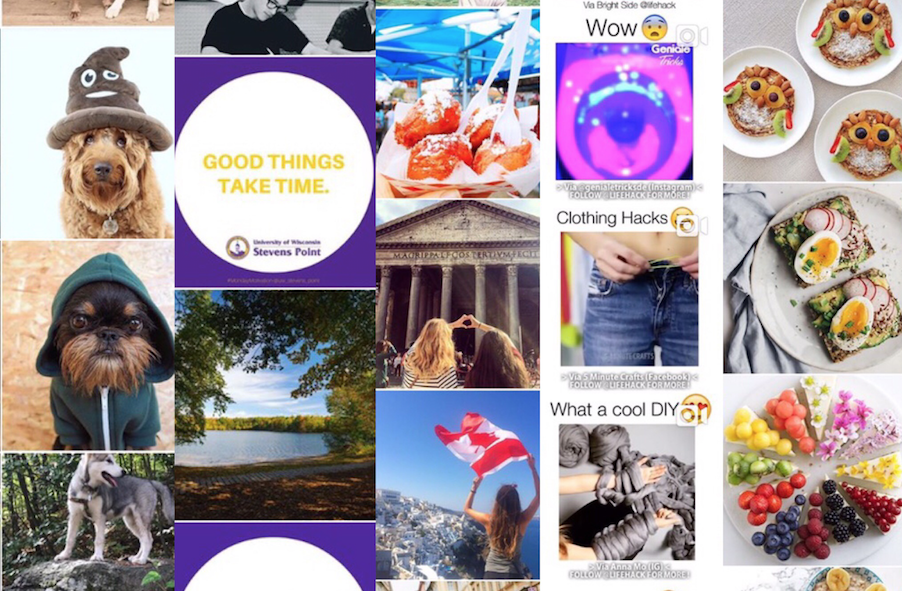 If you're anything like me, you probably spend a little too much time on Instagram. I'm constantly looking for new accounts to follow and ones that are going to grab my interest as a college student.
So here it is! I've rounded up five Instagram accounts every Pointer (or future Pointer!) should follow:
Students studying abroad submit their photos to @officialcollegetourist from all over the world! This account will give you some serious travel inspiration and definitely inspire you to start planning your study abroad adventure. Once you've caught the travel bug, you can head to UW-Stevens Point's Study Abroad Office to find a study abroad program that interests you.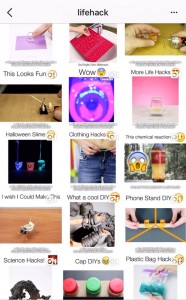 Because who doesn't want helpful and innovative tips for handling everyday struggles? You probably won't need to know how to jump-start a car on our compact campus. But when you try to squeeze into an old pair of jeans and can't get them buttoned, @lifehack has a few solutions. It's also a great source if you're heading into the residence halls and looking for creative ways to organize and store your things!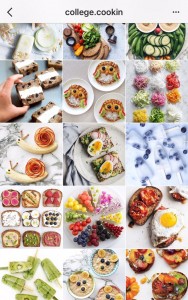 Instagram is foodie paradise. But, let's be real. What college student has the time, cash or appetite to make a five-cheese gourmet lasagna? (OK, I probably have the appetite.) @college.cookin will inspire your next meal with their healthy, yet delicious, 'grams. And if you're still too short on time to cook an Insta-worthy meal for yourself, the CPS Café, DUC Food Court and Debot Dining Center have some tasty options that'll make for a good #foodiefriday Instagram, too.
As a dog lover, I had to include this one. You should probably follow @dogsofinstagram even if you aren't a college student. Looking at a picture of an adorable dog is the ultimate pick-me-up. Didn't do well on an exam? Look at a picture of a dog. Bank account getting low? Look at a picture of a dog. Mentally and physically exhausted? Dogs.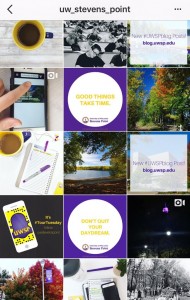 It may go without saying, but I encourage everyone to follow UW-Stevens Point! You'll get a view of the campus, see plenty of #throwbackthursdays and know when to check this blog for a new post. Not to mention, it's a great way to stay up to date on events on campus and in the Stevens Point area.
So grab your phone – if you aren't already reading this post on it – and hit the 'follow' button on these Insta accounts!