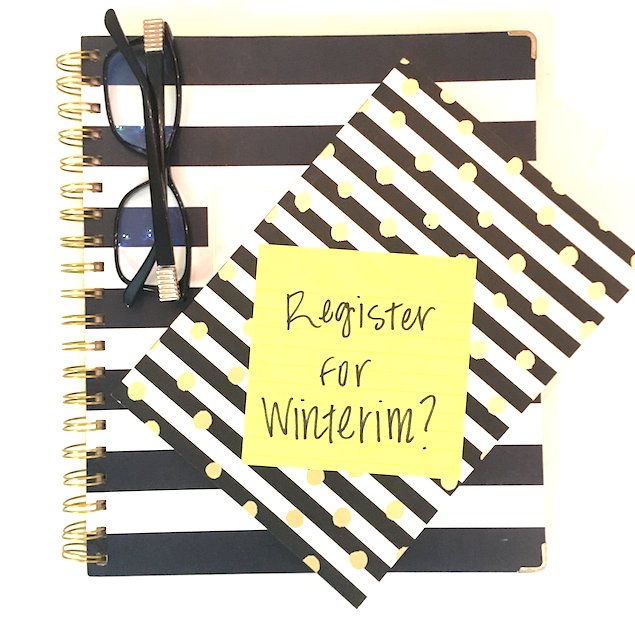 It's that time of year again. No, I'm not talking about the holidays. I'm talking about registration! While you were planning for your spring semester at UW-Stevens Point, you may have seen reminders here and there about Winterim courses as well. You may even be planning on taking a few.
If you're considering taking a course over the winter break, but haven't quite decided, you're in the right place! As a student who has spent winter break taking a class, working and a combination of the two, I'm here to break down the pros and cons of taking Winterim courses. Hopefully this post will help you make the right decision before running to your computer to register.
The Pros
Winter break is a great time to try new courses and work ahead toward your degree. It's also a good time to focus on one course that you're especially interested in or maybe a course that's only offered during Winterim. If you work part-time during the school year and simply cannot take a full load of credits due to a lack of time, Winterim courses are a good solution to stay on track or catch up on courses. In my opinion, Winterim courses are also a great opportunity to apply a scholarship, and these classes may help you save money down the road if you take them to graduate earlier than the traditional four years.
The Cons
A factor that may be a con for some is time. Although taking only three credits sounds like a breeze, you'll be doing the work of a traditional semester in only three weeks' time. It goes by fast and can be easy to fall behind. I made the mistake of taking a course that I knew would be difficult for me last winter. I thought, "This will be good! I'll have time to focus on just this course without distraction. An easy A, right?" Wrong. The course moved quickly. I spent a lot of time reviewing PowerPoints, notes, videos and any pretty much anything I could get my hands on just to comprehend what was going on. The good news is I passed, but this was basically me: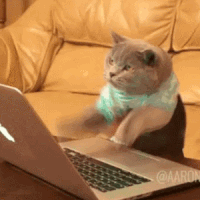 One thing I did learn from my experience is to really look into the class you're interested in taking. (And consider taking classes in subjects you already have a basic understanding of.) Now, I use tools like the course catalog, speak with professors teaching certain courses, and talk with friends who have taken Winterim classes before registering.
All in all, I do love that taking Winterim courses allow me to work ahead and (if I'm taking an online course) that I can do it from my hometown over winter break. I might not be bringing in the cash like some of my friends who choose to work 40 hours a week over break, but it is nice to avoid making the trek to class in a blizzard for a few weeks!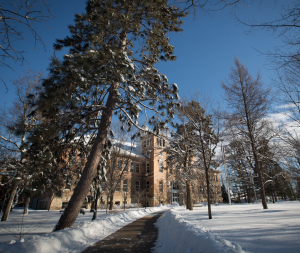 GIFS via Giphy.com 
Cat Animated GIF