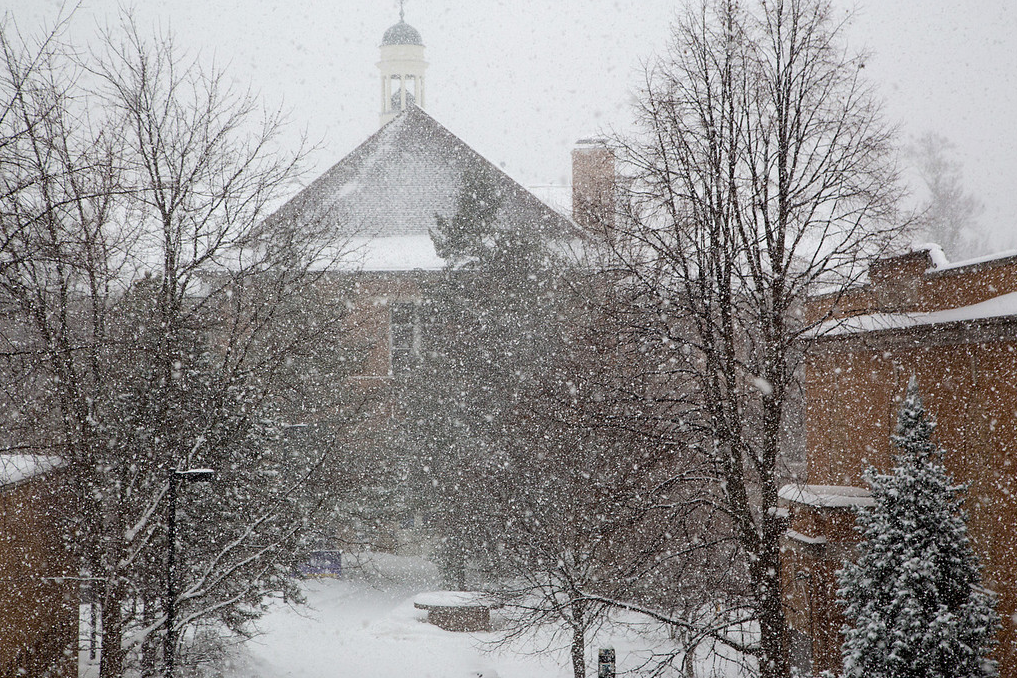 As the end of the semester draws near, winter is on it's way at UW-Stevens Point. While many students here have survived a Wisconsin winter before, I have some reminders for students braving the cold in the heart of the state – especially if this is your first UWSP winter.
Mittens are a must
With frigid temperatures on the way, I highly recommend keeping mittens or gloves on you (or in your backpack) at all times. To avoid walking with your hands shoved in your pockets, unable to carry anything, simply throw a pair of mittens in your bag and keep those hands warm.
Stick with scarves
Fashionable and functional scarves can pull together a winter outfit and provide protection from your neck and face. At UW-Stevens Point, scarves become very popular as the winter season starts.  As for functionality, it's often windy here and in the winter that wind can whip around the buildings on campus. Student tip: pull a scarf over your nose to keep warm between classes!

Layers, layers, layers
While it may be quite cold outside, in the winter our classrooms feel toasty and almost tropical sometimes. So while you're bundled up for a walk to class, make sure you have layers to shed off when you arrive. Trust me, you don't want to be sitting in a down-filled jacket when the heat is turned up.
Cover your cranium
Hats! Wear a hat or cover your head when you are walking to class to stay warm. Besides keeping out the cold, hats can also be a way to show your school spirit! Stop by the University Store and Text Rental (inside the Dreyfus University Center on campus) to pick up some Pointer winter apparel. You can also check out the store online, here.

Take shortcuts on campus
Here is a tip specifically for those spending their first winter in Wisconsin: change up your route to class to avoid the cold. Instead of walking outside on the sidewalks every time, take shortcuts (or long-cuts – depending on how cold it is, and how desperate you are to escape it!) through the buildings. Spending more time inside the buildings will keep you warmer than walking outside. Add UW-Stevens Point on Snap (at "uwstevenspoint") and watch for a future Snapchat story showing the indoor shortcuts across campus!
Ice, ice, baby
The Facility Services Department does a great job clearing the snow off sidewalks before class in the mornings. But the ground may still be a bit slippery in some spots on icy days. I highly recommend wearing sensible footwear, such as boots with traction, as you walk to class. Always be cautious when you are walking (or driving if you commute) because there may be ice. And if you're a little clumsy like me, take extra care!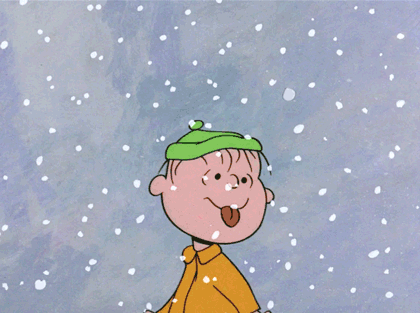 Now that you have a few extra tips on how to make it through winter at UW-Stevens Point, I hope the first snow will be a happy experience for you, Pointers! Also keep an eye out for a future blog post about the awesome things UW-Stevens Point and its community has for students to do during the winter months.
GIFS via Giphy.com 
Winter Animated GIF
Snow Animated GIF