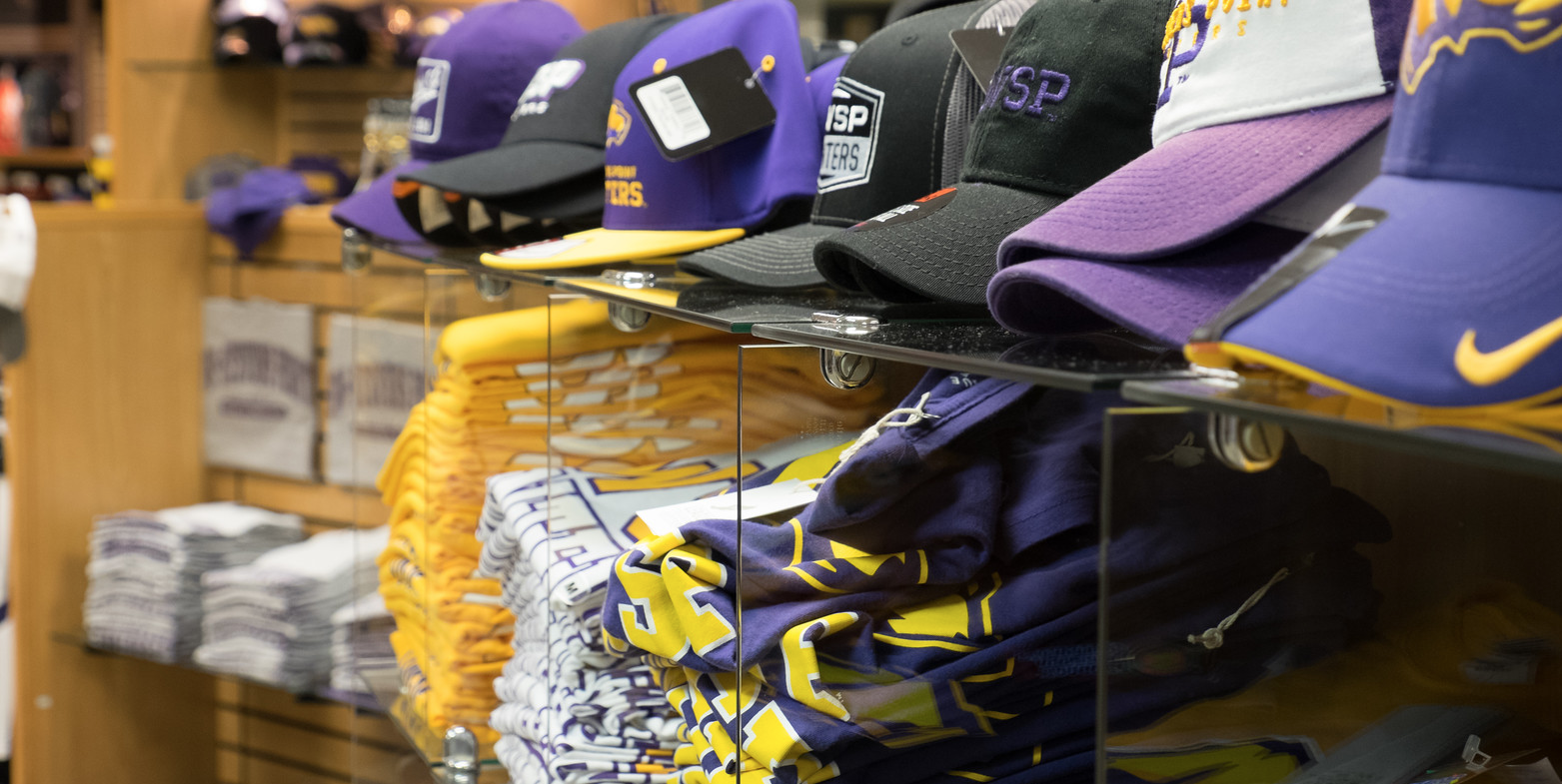 As you wrap up your semester and prepare for winter break, don't forget to stock up on a few gifts for the people who made this semester jollier. And where's a better place for a Pointer to pick up a gift than UW-Stevens Point's University Store? Located in the Dreyfus University Center, the University Store has a little something for everyone on your list – right here on campus!
Parents: There's nothing your parents want more than to see you get your degree. But I'm sure they wouldn't mind a little gift either. There are plenty of options for "UWSP Mom" or "UWSP Dad" apparel. I'd also like to suggest the subtle, yet tangible, Mom & Dad Tumbler Set.
Siblings: I don't know how many siblings you have or their interests, but I do know that T-shirts seem to go over well with everyone. Browse the T-shirt selection to find a T-shirt your sibling (or siblings) will love. Or you could just grab the cheapest one. It's the thought that counts, right?
Roommates: Is it just me or does a sock disappear every time you do laundry? As frequent laundromat users, chances are your roommates have mysteriously lost a few socks this year, too. Set them up with a new pair!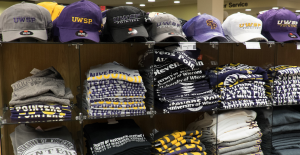 Grandparents: You could get your grandparents a magnet, so they can hang more pictures of you on their fridge. Or you could get them a blanket or some coasters. There are too many options, honestly.
Friends from high school: Although they may attend a different university, chances are they chug coffee just like you do! I'm sure they could use another travel mug. Or, for the non-coffee drinker, pick up a water bottle.
Your pet: Please don't forget about your beloved dog or cat this holiday season! Just because they might not actually be a Pointer, doesn't mean they can't rep the Pointers.
You: You worked hard this semester and you know it. Treat yourself! Invest in a hoodie or crew neck sweatshirt to keep cozy as you binge-watch Netflix during winter break. If you're graduating this semester, you may want to take a look at the career wear, too!
Just like that, your holiday shopping can be completed in one trip to the University Store. You have to return your books to Text Rental anyway, so why not do some shopping?