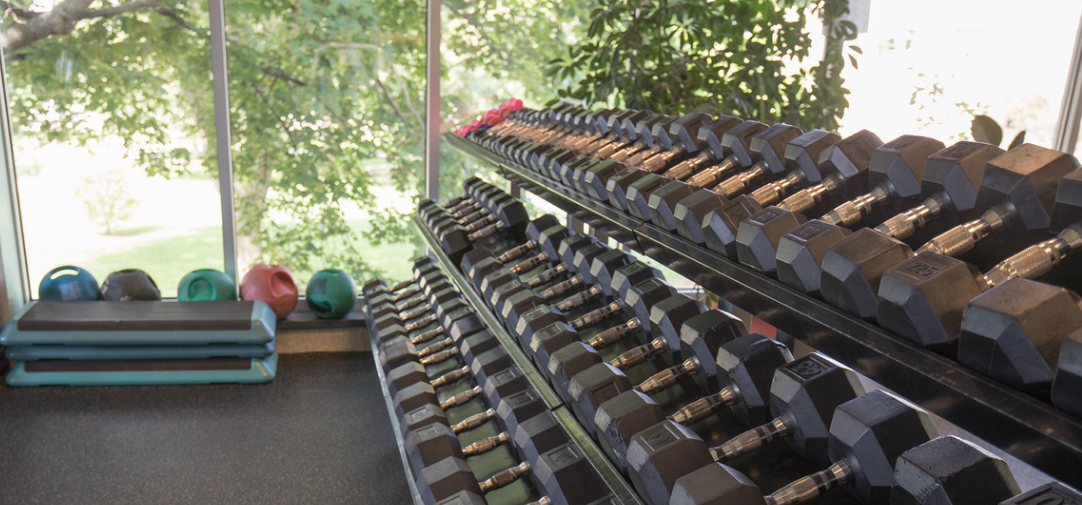 UW-Stevens Point provides a variety of places on campus to get fit, stay active, and participate in extracurricular activities. The Health Enhancement Center (HEC) offers students the Strength Fitness Center, Multi-Activity Center (which includes a climbing wall), and the Aquatics Center with open swim hours. The Allen Center is also located nearby the HEC and includes another great location location to work out: the Cardio Center. With spring break on it's way, there's no better time to look into these centers and start working on your personal health, wellness and fitness goals!
The Strength Fitness Center is the main workout space for athletes when it comes to their training, but it is open to everyone on campus. The center offers a large selection of platforms, squat racks, free weights and other machines. There are also a few treadmills, ellipticals, stair steppers and bikes. The center is open every day of the week, and you can find their hours and membership information online.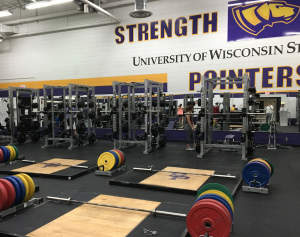 The Multi-Activity Center, also known as the MAC, includes a gym with basketball and volleyball courts, an indoor track and a rock-climbing wall. The MAC offers free open hours for the climbing wall and the courts. The Aquatic Center's swimming pool is also located right next door. You can check out the pool hours online, or see the hours posted outside the centers' locations. Some of UW-Stevens Point's intramural teams also play here!
The Cardio Center is also open every day of the week and is open to everybody on campus. It is located in the Allen Center, right off Illinois Avenue near May Roach and Smith residence halls. The Cardio Center has a huge selection of cardio equipment including treadmills, ellipticals, bikes, stair steppers, and more. They also have room for free weights and other small machines. You can find the center's hours and membership information online. Free group fitness classes are also offered here each day of the week – just bring your UWSP student ID!
Each center location caters to a unique set of physical activities, giving everyone the opportunity to choose the way they like to stay active. You also have opportunities to switch it up every now and then, and try new things. The start of a new semester is the perfect time to check out these centers and find out which one is the best for you.