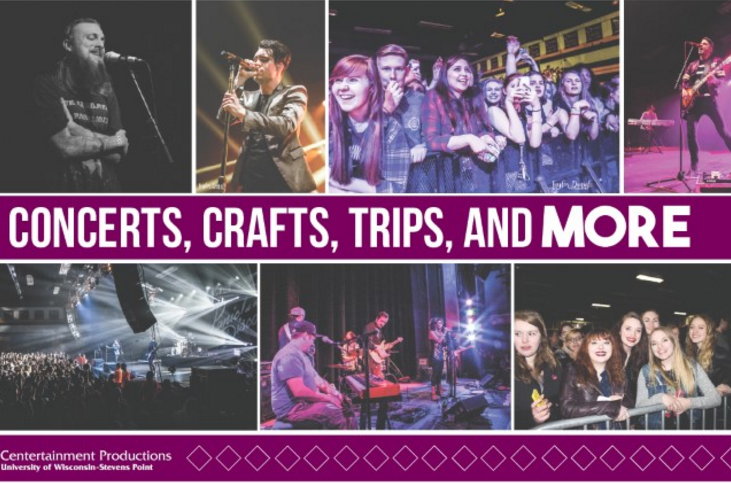 When starting my research for this blog, I had no idea how many events actually happen on campus at UW-Stevens Point. The best part is, almost all of them are free for students with our university ID!
I reached out to Centertainment Productions to learn more about the student-run organization on campus, which plans many of our events. Emily Gamb, public relations coordinator at Centertainment, was kind enough to sit down and talk with me. She described Centertainment Productions as the primary source for student-run entertainment, programs and campus activities outside the classroom.
"We pick events we know you'll enjoy," Gamb said. "Centertainment plans over 60 events per semester, and nearly all events are free with your UWSP student ID."
While going through the list of events Centertainment hosts, I recognized a wide assortment including comedians, hypnotists, magicians, bands, art events, trips, lectures and so much more. With so many great events this semester, it's a good thing you don't have to choose which one you want to go to – because you can go to all for FREE!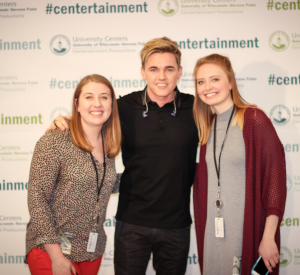 Here's a quick preview of some events leading up to spring break:
Coming up next Thursday, Feb. 23: Chinedu Unaka, a comedian and actor who was on The Mindy Project and Coming to the Stage will perform in the Dreyfus University Center's Encore. I love comedians, and who doesn't need a good laugh?!
Interested in folk style, traditional Irish music, grass-hop or electronic music? Check out the artists who are coming to campus this semester online!
Do we have any avid Harry Potter fans out there? Come dressed in your Harry Potter wardrobe Friday, March 3 to enjoy a night of games and crafts.
Like mysteries? Get on a bus Saturday, March 4 to go to an unknown destination and discover new things.
Find more info on these events here!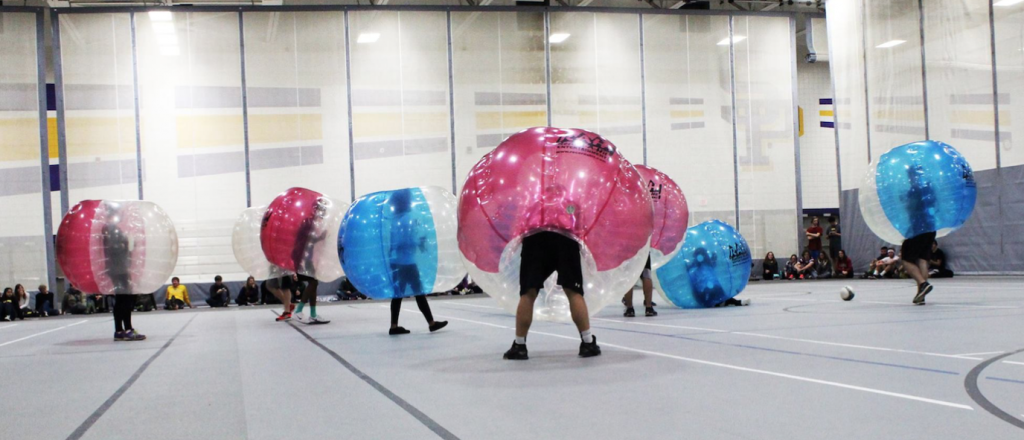 There is so much Centertainment Productions does for our student body that Pointers should check out! If you are bored or need a break from the stresses that school can bring, go to an event on campus. If the events don't look like something you would enjoy, try something new anyway! You never know how much you will like something, until you get out of your comfort zone.
Get updates from Centertainment Productions and learn more about events on Facebook, Twitter and Instagram!