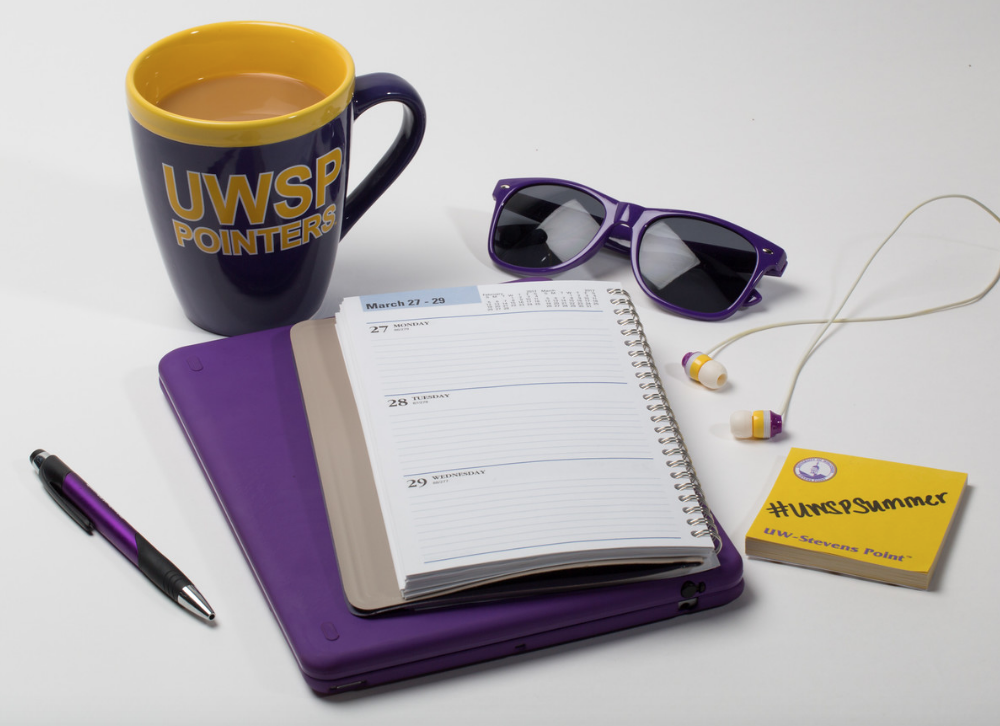 Signing up for summer and fall classes is just around the corner! I'm sure some of you are wondering if it would be beneficial to take summer courses at UW-Stevens Point. I took a summer course online last year and was able to complete the course in a couple of weeks, while also working at a summer job.
Speaking from experience, here are my top three reasons to consider taking online summer courses:
1. Convenience
Last summer I had two internships and traveled a little. Taking an online course allowed me to do those things because it was only a couple of weeks long and it was all online. Summer courses can be quite a bit of work in a short amount of time, but I was able to complete coursework after my daytime work or on weekends without having any issues. And, because classes are only a couple of weeks long, you still have the rest of the summer to enjoy your time. As a current commuter, I loved that I did not have to drive to Stevens Point every day to attend class, but I was able to fulfill credits I needed to graduate.
2. A manageable semester
Last year I decided I wanted to take a summer course to lighten my class load for my senior year, and I am glad I did. Senioritis is starting to kick in, and I am thankful I'm taking 12 credits this semester. I would not have been able to do so without taking a summer course. Most capstone and upper level classes often require more time and energy, so it is nice to have a lighter load. With my extra time, I was able to take on the role as PRSSA Vice President, which has opened many other doors for me. I have also been able to put more energy into my internship as assistant event coordinator, search and apply for jobs after graduation, and spend time with friends before I have to adult.
3. Staying on track
After transferring here as a junior, taking a summer course was a great way of staying on track to graduate in four years. In order to graduate in less than four years, many of my friends took summer courses to do so. Doing so allowed them to save time and money, which college students do not have much of anyways.
Summer courses are a great way to save money, lighten your workload and make sure you graduate on time. My experience with summer courses has been great and I would recommend it to many students. If you are interested in taking a summer course, visit www.uwsp.edu/summer for more info on courses both off and on campus!