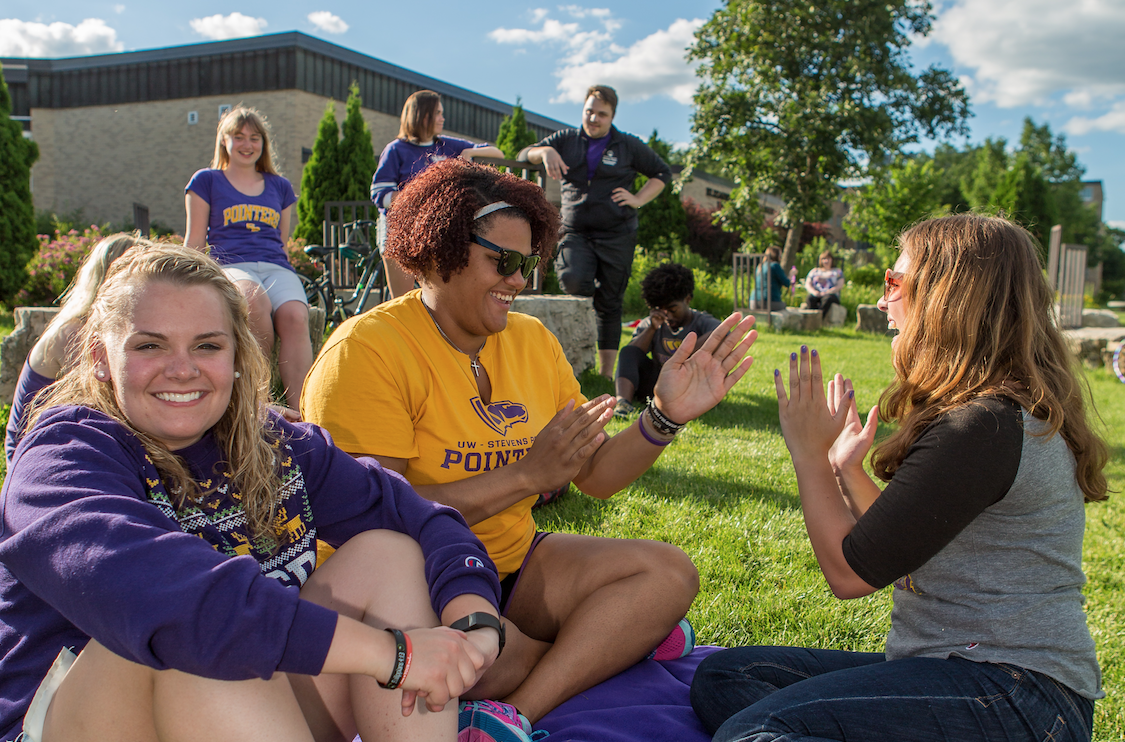 Finally, with this unpredictable weather, we have blossoming flowers, trees and rays of sunshine on campus!
Yes, summer is here and it's time to catch up on some of the fun we couldn't have during the hectic school year. Now the only thing you need to worry about is how to spend your summer.
Here are a few ideas of what you can do right in Stevens Point:
Schmeeckle Reserve will always be a place where you can go. Stop by for a visit or enjoy a walk⎯this place will never get old.
The downtown farmers market is open on Saturday mornings, and you can have a chance to try the freshest vegetables and fruits in town! (Not to mention delicious baked goods and other items…)
Try going to all the coffee shops or restaurants in the area. You can find out what deals are offered on different days of the week, and tell your friends too! (Thrifty college students would highly appreciate this!)
Work, work, work! Summer is the perfect time to get extra hours to pay off bills or make extra cash to spend on goodies. It's ok to treat yourself once in a while.
The Green Circle Trail is also an option to go out and get some exercise in. You can walk, jog or bike on the 26-mile trail, which will show you around Stevens Point. You'll be surprised where the pathway will lead you and see some beautiful scenery along the way.
Volunteer. You can build your resume easily by spending time at the humane society, Boys and Girls Club of Portage County, Salvation Army or YMCA. Check out their websites to learn more about volunteer opportunities. It's good to give back and help in your community.
Explore the city! You can find a walking map of Stevens Point on the city's website.
For more information restaurants, events and things to do, go to stevenspointarea.com.  Enjoy your summer, Pointers!