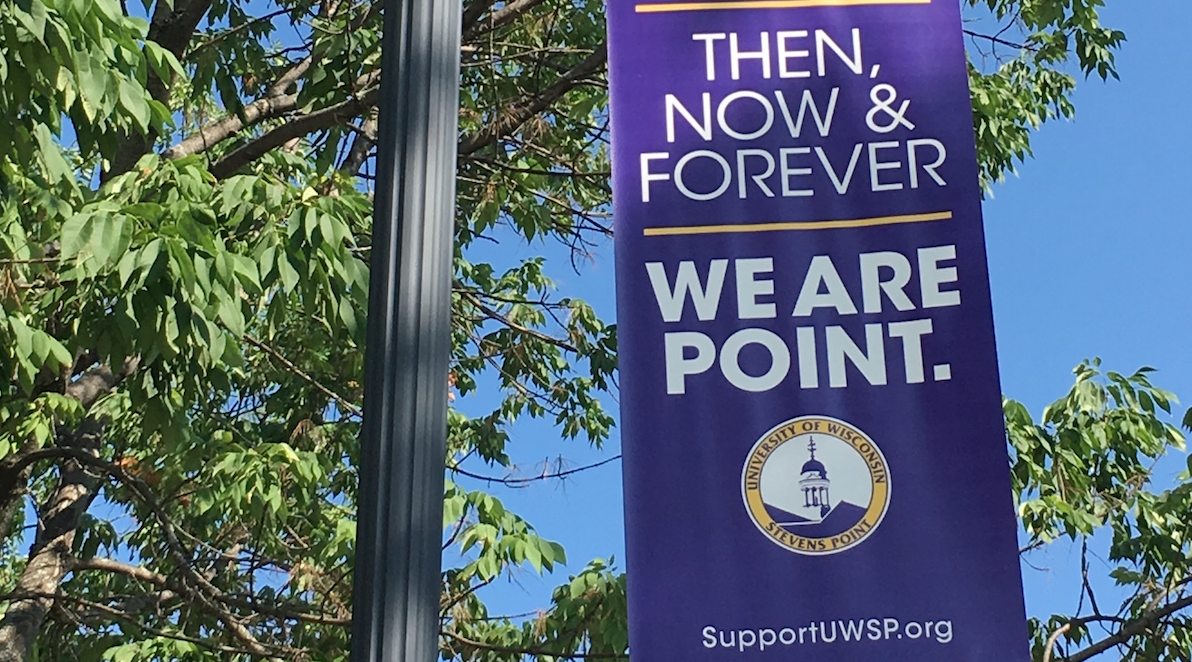 Four weeks into the semester and still wondering what the full names of some of our campus buildings are? Don't sweat it. If you haven't noticed, we have a lot of acronyms here at UW-Stevens Point and some of them are a little long.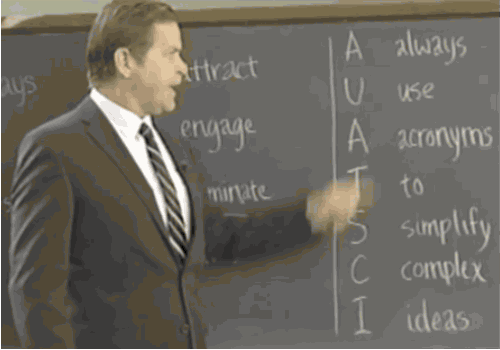 via Giphy.com
Consider this post your official guide to campus acronyms!
Let's start with the different colleges that make up our university. We have five colleges at UW-Stevens Point:
COLS – The College of Letters and Science
COFAC – The College of Fine Arts and Communication
CPS – The College of Professional Studies
CNR – The College of Natural Resources
UC – University College
Now that you know the colleges, let's review the academic buildings where you have class. It's important to know your way around campus, especially since many academic buildings have acronym titles.
TNR
We will start with the building that has the large tile mural on the side of it. This building is called the TNR which stands for "Trainer Natural Resources." This is home to the College of Natural Resources, aka: CNR, and its programs.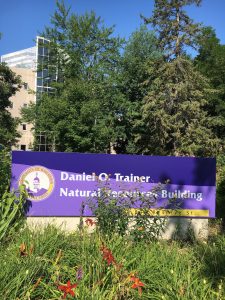 NFAC
Across the sundial, kitty-corner from the TNR is where the NFAC is, or the "Noel Fine Arts Center." The NFAC is where all the fine arts programs and facilities are housed like theatre, dance, music, art, design, photography and many more.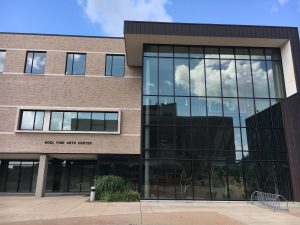 CCC
Behind the TNR is a row of four other academic buildings. Starting on the corner of Fourth Avenue and Isadore Street is the CCC, the Collins Classroom Center, which hosts the College of Letters and Science (COLS). A majority of classes in this building are related to the Letters-half of the college, including Foreign Languages, English and Political Science, just to name a few.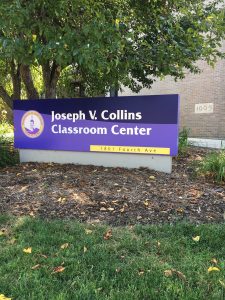 CPS
Next to the CCC is the CPS, College of Professional Studies, remember? Inside this building, you'll find programs like business, education, communication sciences and disorders, interior architecture and many more.
Moving along next to the CPS, you can find the Science Building, which doesn't have an acronym title – so you're in luck!
Finally, the last academic building in this line up is our new Chemistry Biology Building that will be open in Fall 2018! Science keeps it simple with this building's name, too.
HEC
When you cross Fourth Avenue, you arrive at the HEC, which stands for the Health Enhancement Center. This is where a majority of our athletic facilities are housed like our fieldhouse, Aquatic Center, Strength Fitness Center and so on.
CAC
Over on the south side of campus near Old Main is where the CAC, Communication Arts Center, is located. There you can find different communication and arts management courses, as well as some student media organization offices like The Pointer, 90FM and SPTV.
DUC
A few more good names to know include buildings that offer student services on campus, like the DUC, or the Dreyfus University Center. This building is named after Lee Sherman Dreyfus who was the 40th governor of Wisconsin and one of our chancellors here at UW-Stevens Point.
CASE and DSC
Moving inside the DUC, CASE is a department inside the DUC where student life activities and employment are coordinated. CASE stands for Campus Activities and Student Engagement and sponsors a lot of events on campus. The CASE office is also a great place to learn about job opportunities.
Also inside the DUC is where one of the main dining locations is found. Student workers for DSC, or Dining and Summer Conferences, run the DUC Food Court, DeBot Dining Center and the Homegrown Café.
SSC
Between the DUC and Old Main is where the SSC is located. SSC stands for Student Services Center, a place where you can find the Admissions Office, Financial Aid, Records and Registration, the Bursar's Office and more.
ACAC and TLC
Lastly, you'll want to know the ACAC and TLC, located inside the library, aka: Albertson Hall, aka: ALB. The Academic and Career Advising Center is located on the third floor of Albertson Hall and has multiple advisors available for students to ask questions about classes, majors, careers or get resources to help them with resumes, interviewing and other professional needs. The Tutoring-Learning Center, TLC for short, is in the lower level of Albertson Hall. This is a great place to get help on assignments or visit the writing lab to make sure you have the perfect midterm paper.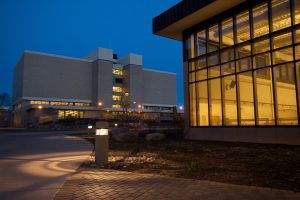 TL;DR
If you skipped to the end of this post, below is the short and sweet version. And for those of you who made it through, let's review:
ACAC – Academic and Career Advising Center
ALB – Albertson Hall
CAC – Communication Arts Center
CASE – Campus Activities and Student Engagement
CCC – Collins Classroom Center
CPS – College of Professional Studies
DSC – Dining and Summer Conferences
DUC – Dreyfus University Center
HEC – Health Enhancement Center
NFAC – Noel Fine Arts Center 
SSC – Student Services Center 
TLC – Tutoring and Learning Center
TNR – Trainer Natural Resources
If all else fails, you can screenshot this list for quick reference on your phone, pull up a Google map on the go, or call your mom for help.
Good luck out there, Pointers!