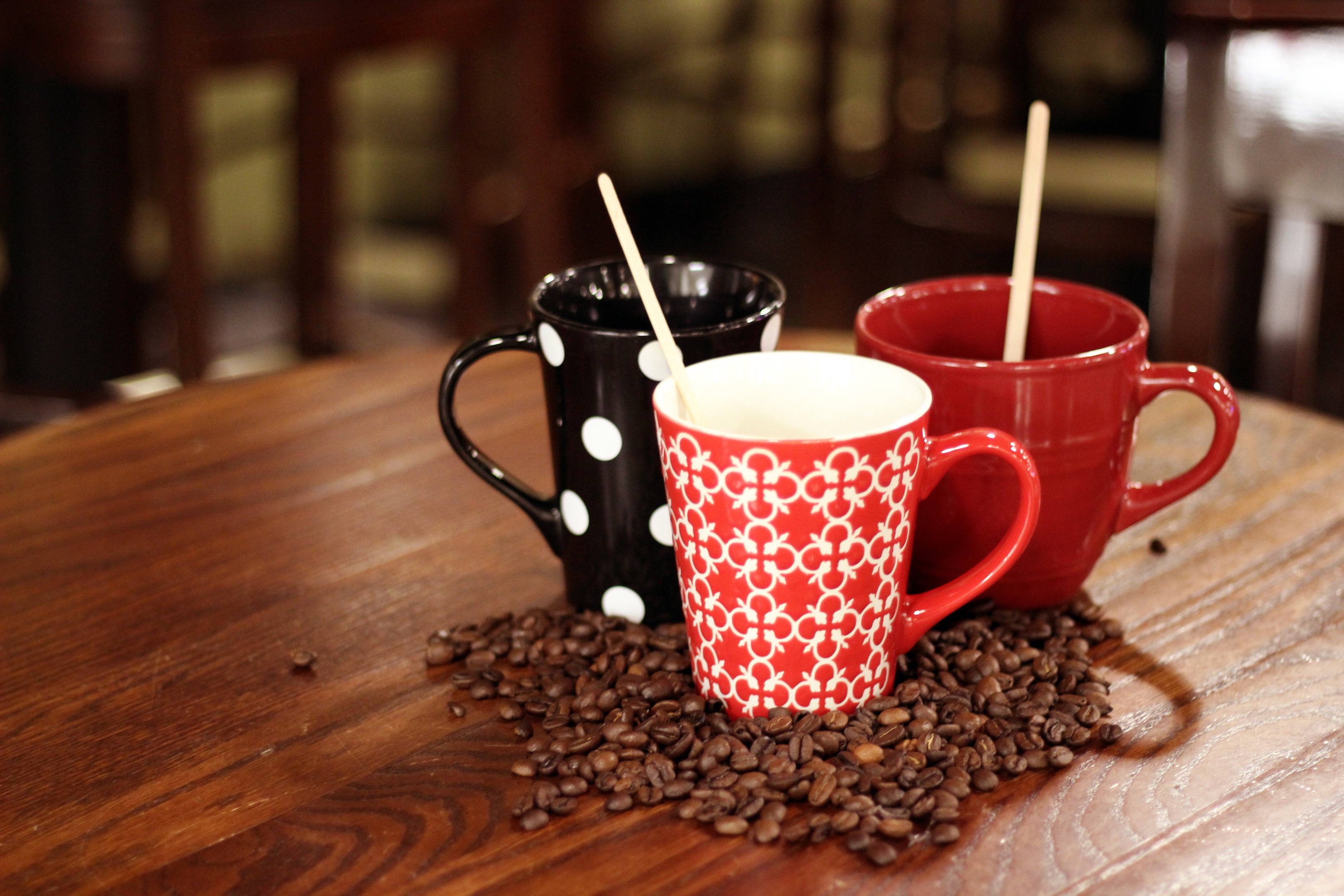 Looking for a quick cup of coffee, a snack before class, or a place to attend awesome events on campus? Look no further. The Basement Brewhaus is your spot!
Located in the lower level of the Dreyfus University Center next to the Campus Activities and Student Engagement Office, the Brewhaus is known for more than just coffee. They host an array of fun-filled events throughout the semester – and yes, they also serve up delicious treats and drinks! This month marks their 20th anniversary. Twenty years of serving Pointers is no small feat!
Here are some highlights on what the Brewhaus offers:
The Basement Brewhaus features an array of drinks to suit any taste! From coffee and tea to soda, they also serve smoothies for those in the mood for a fruity, refreshing beverage. For those ages 21 and older, they offer a wide selection of wine from the Sunset Point Winery (located in downtown Stevens Point) and have a variety of beer to sample responsibly.
Along with drinks, the Brewhaus offers all kinds of select food items. They sell baked goods, such as muffins and bagels, as well as soups and pizza! Thrifty Thursdays offer $1 bagels, small coffees and more deals. So come on down and enjoy a delicious breakfast or snack on the go! Their soup selection changes daily and includes a variety of styles and flavors – after all, college is all about options.
Each semester brings a number of events to the Brewhaus. Every Friday from 4 to 6 p.m., they host their Quit-N-Time event, which provides complimentary snacks, drink specials and occasional musical performances. This is a great way to unwind and socialize with your friends after a long week of classes. Another one of their infamous events is Wine and Coloring, held on the third Wednesday of each month. Supplies are limited, so make sure you come early! The Brewhaus also offers free pool and foosball, board games, and hosts other musical and trivia events as well. They strive to host events that appeal to everyone and want to see YOU there!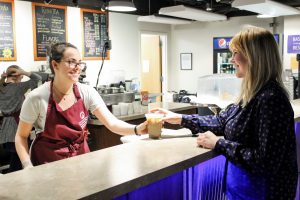 For more information on the Basement Brewhaus, find them on social media on Facebook, Twitter, and Instagram.